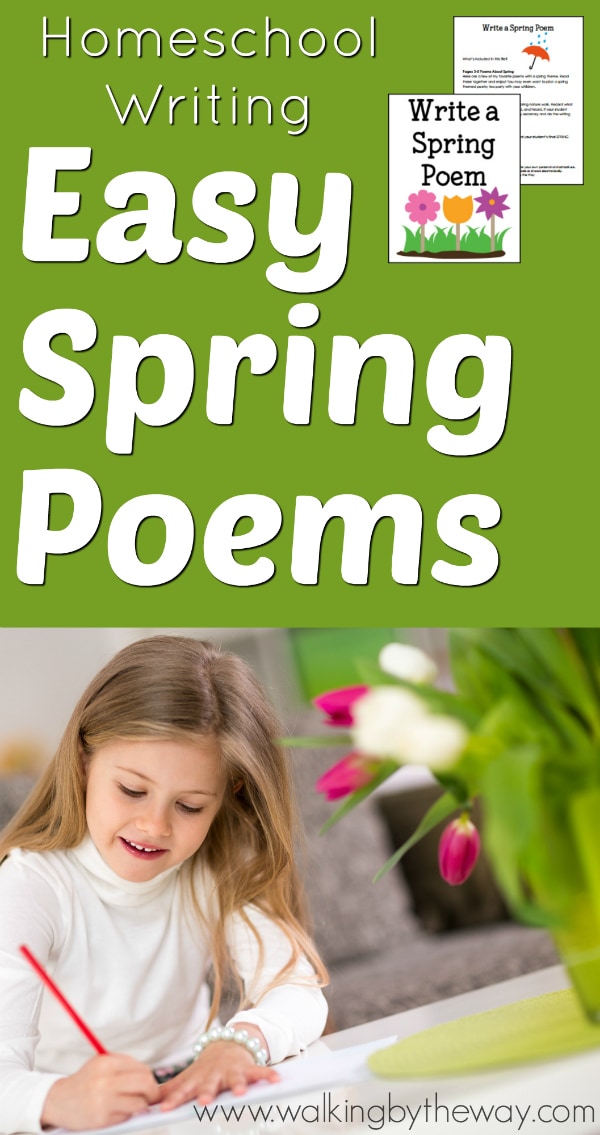 This morning while we were walking, I noticed that Elijah kept saying some really cool things about spring. I told him when we got home that we'd work on putting his words in a poem.
I gave him these simple prompts after our walk:
What does spring smell like? What did you smell?

What does spring look like? What did you see?

What does spring feel like? What did you touch?

What does spring sound like? What did you hear?
I recorded his responses, and I helped him form his exact words into lines. We started each line like this:
I smell spring

I see spring

I feel spring

I hear spring
Elijah added in the word some to each line.
We collaborated about the lines, and I told him it is generally best to end a line with a strong word.
All the words for the poem came from Elijah's pre-writing prompts except for "wind stealing my brother's hat." I helped him with that line because he was stuck. If your student is resistant to collaboration with mom, sit at the table together and write your own poems. It is good for our children to see us writing!
Here is Elijah's finished poem.
God Made Spring
by Elijah
I smell some spring
fresh
like lemons
in the sky
I see some spring
green
peaceful grass
red buds on trees
I feel some spring
sun
rising on me
wind stealing my brother's hat
I hear some spring
birds
singing like an opera
in the sky
He included so many images without any prompting from me; I think tea time with poetry is really paying off!
Poems written by kids are so sweet. Maybe you children would like to try this writing activity.
I'm including some pages for you to use for your pre-writing and finished poems. So, go take a nature walk and write your spring poems!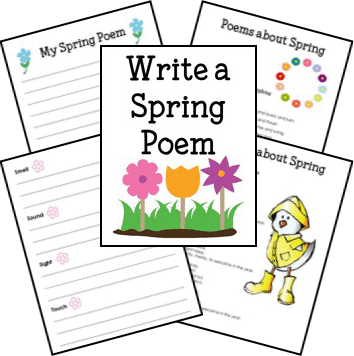 Continue to encourage a love for writing with these other activities found on my blog:
Happy Writing!