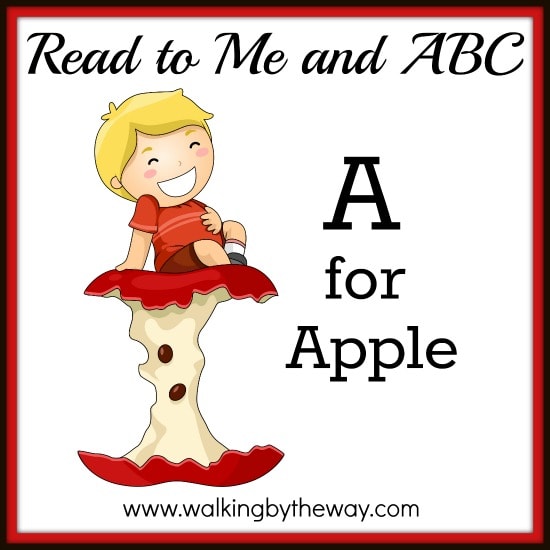 If you are new to
Read to Me & ABC, please
start here
.
Read to Me
Our main book of the week was The Apple Pie Tree by Zoe Hall.
Alphabet Art- Apple A
Supplies
A Pattern (I used the large capital A)
glue
red pompoms (I wanted smaller ones, but I had to go with what I had on hand)
green crayon
Glue on red pompoms and add some leaves and a stem with the crayon. A simple tactile apple-d A for your preschooler to enjoy!
Lessons & Lapbook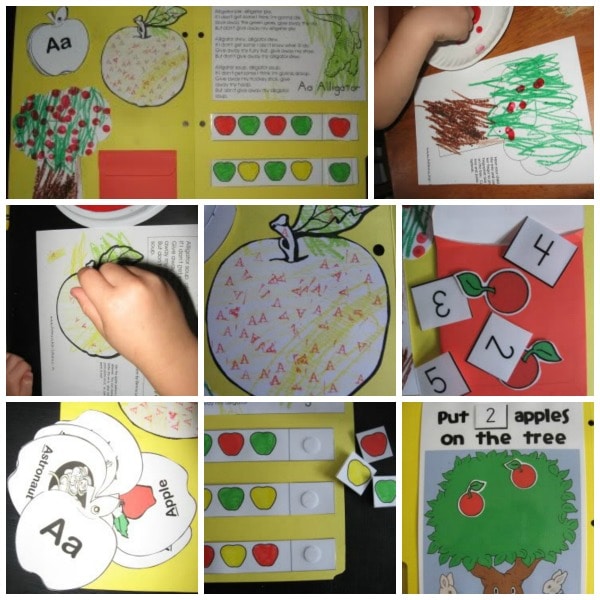 I used some of the lessons and lapbook from Homeschool Share and printables from the Alphabet Notebook. I also made an Apple Tree Math Mat for the back of the file folder. You can find it here.
Lapbook Note: Instead of putting the sequence strips in a pocket, I glued each one down to the file folder. I added velcro to make it a game that can be played over and over again.
Let's Make a Memory ~ Silly Face Caramel Apples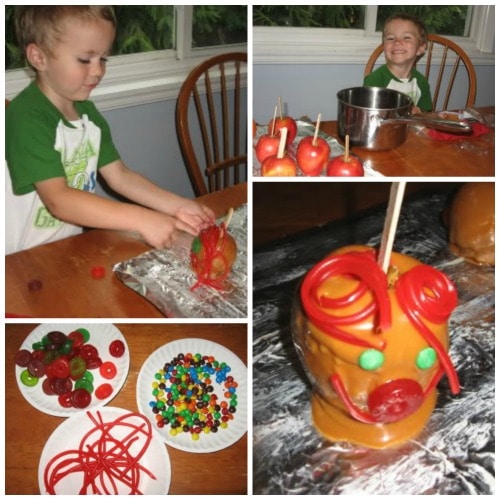 Here is a simple recipe for Caramel Apples if you haven't made them before. You can make really yummy apples (white chocolate drizzle and chopped nuts) or you can make really fun apples. We opted for funny faces using an assortment of candy.
Book Basket
Ten Apples up on Top by Theo LeSieg
The Seasons of Arnold's Apple Tree by Gail Gibbons
Apple Farmer Annie by Monica Wellington
Ten Red Apples by Pat Hutchins
Shopping List
apples

1 bag of caramels (14 oz)

popsicle sticks

candies (lifesavers, m&ms, pull & peel twizzlers) if you want to make faces on your apples

red paint

red pompoms