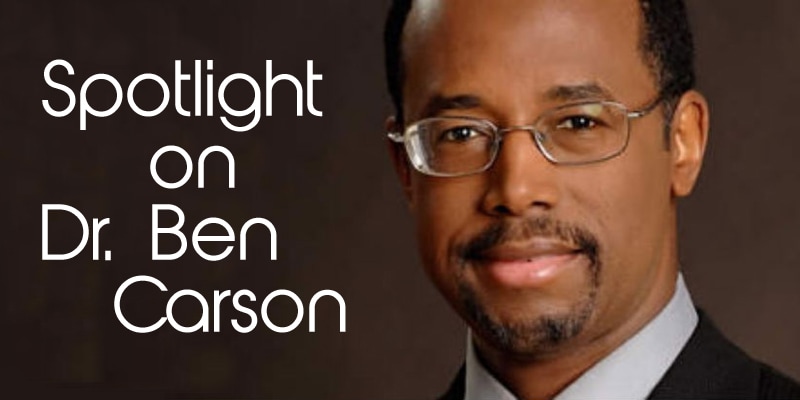 This post is sponsored by my favorite homeschool convention, Great Homeschool Conventions. This post also contains an affiliate link.
My favorite series of biographies for children is The Childhood of Famous Americans books. One reason I like this series so much is because they include men and women of all colors as the heroes of the tales. My children have enjoyed dozens of these wonderful books.
Here are some of the people found in the Childhood of Famous Americans biographies:
​Another famous African American hero will be at Great Homeschool Conventions in Cincinnati and Greenville this year, Dr. Ben Carson. Don't miss your chance to go and hear from Dr. Carson.
​
Benjamin S. Carson, Sr., M.D., had a childhood dream of becoming a physician. Growing up in a single parent home with dire poverty, poor grades, a horrible temper, and low self-esteem appeared to preclude the realization of that dream until his mother, with only a third-grade education, challenged her sons to strive for excellence. Young Ben persevered and today is a full professor of neurosurgery, oncology, plastic surgery, and pediatrics at the Johns Hopkins School of Medicine, and he has directed pediatric neurosurgery at the Johns Hopkins Children's Center for over a quarter of a century. He became the inaugural recipient of a professorship dedicated in his name in May, 2008. He is now the Benjamin S. Carson, Sr., M.D. and Dr. Evelyn Spiro, R.N. Professor of Pediatric Neurosurgery.
As a tribute to all African American heroes, past and present, your student can create a mini-book of African American Heroes. This mini-book is unique and fun–it is a window book. Assemble the book first and then help your student choose three famous men or women to research. The list at the top of the post can help give you some ideas; you could even choose Ben Carson! Write the text on the lines on the left side, and add a picture under the window on the right side.