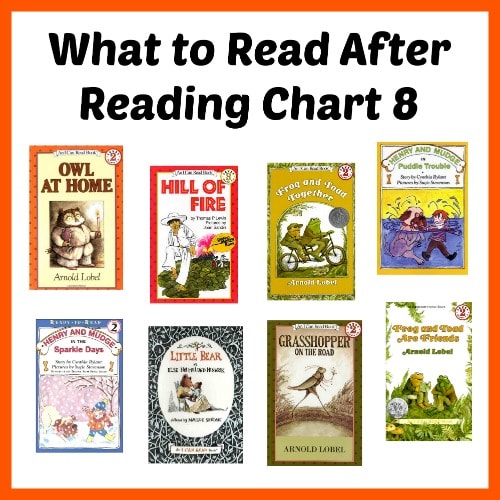 Simon completed Reading Chart 8 from the Reading Charts program over a month ago. Now he is a reading champ! He has been enjoying the The Frog and Toad books. Rather than asking him to read each one of these multiple times, I am letting him choose from a basket full of various books.
After Chart 8 I recommend the following:
The Little Bear books by Else Minarik
The Frog and Toad books by Arnold Lobel
Uncle Elephant by Arnold Lobel
Grasshopper on the Road by Arnold Lobel
Owl at Home by Arnold Lobel
Pet Show by Ezra Jack Keats
Hill of Fire by Thomas P. Lewis
After those are complete, I would suggest moving on to Henry and Mudge books.
Congratulations if you've made it this far! Your child will be reading chapter books soon!
Happy Reading!