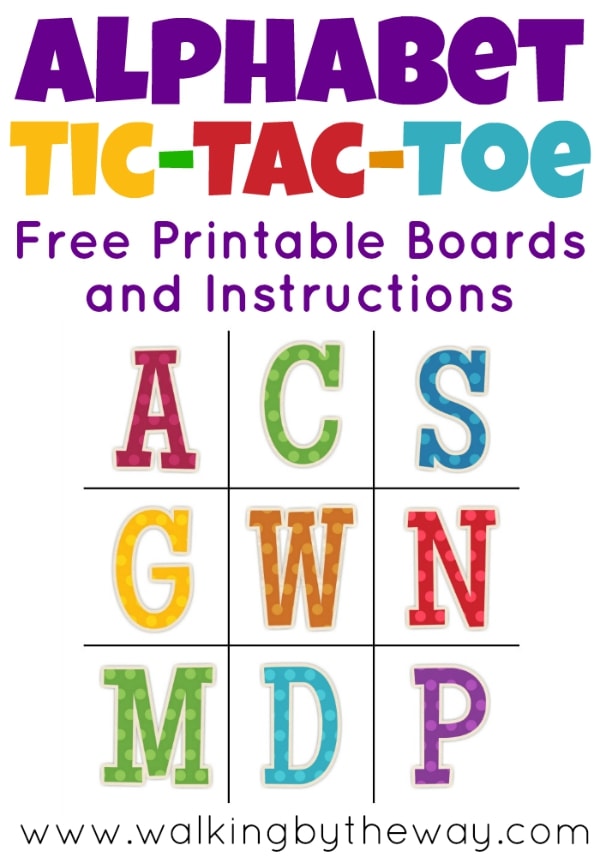 I want some fresh alphabet games and phonics activities for Simon. He enjoys tic-tac-toe, so I made this alphabet game for kids to help him learn his letter sounds.
This game is tic-tac-toe with a twist! If you or your student wants to play on a certain spot, you have to think of a word that starts with that letter. Once you think of a word, you say it, and put your marker on the board. Similar to traditional tic-tac-toe–the first player with three markers in a row, wins the game.
Download the Alphabet Tic-Tac-Toe Game Boards and Instructions
Having fun with literacy is super important to me as I strive for my boys to have only positive attitudes for reading which is why I create alphabet games for kids.
I am collecting other enjoyable pre-reading and alphabet games and activities on my On the Road to Reading Board. Follow along!
Follow Homeschool Share's board on the road to reading on Pinterest.