Elijah is choosing many of his unit study topics this year, and he wanted to start 2nd grade with an Ancient Egypt unit study.

As we work toward a delight directed philosophy of education, I am amazed. I provide the resources, and Elijah is absorbing the information. He taught himself about Ancient Egypt. He now knows more about Ancient Egypt than I know.
When you allow your child to have a hand in his own education, he just might surprise and delight you.
Here are some of our adventure along with the resources we used.
Ancient Egypt Unit Activity: Archaeology Dig

I grabbed a kit at Frye's for Elijah; you can find similar things here. He worked on it for a long time and was happy with his finished product.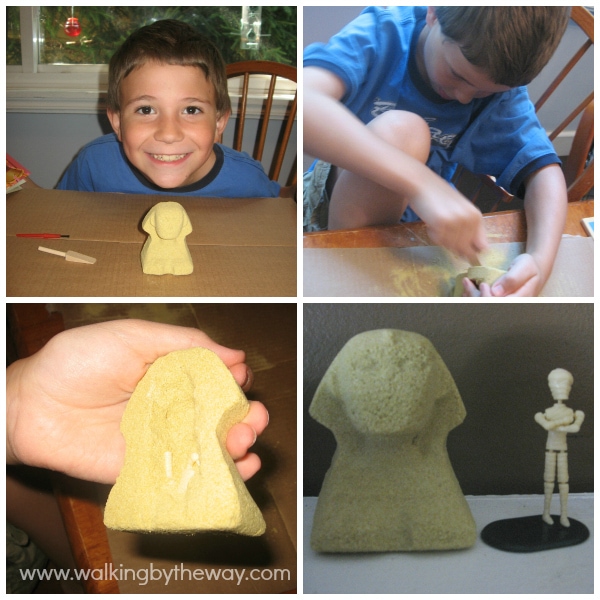 Ancient Egypt Unit Activity: Mummify an Apple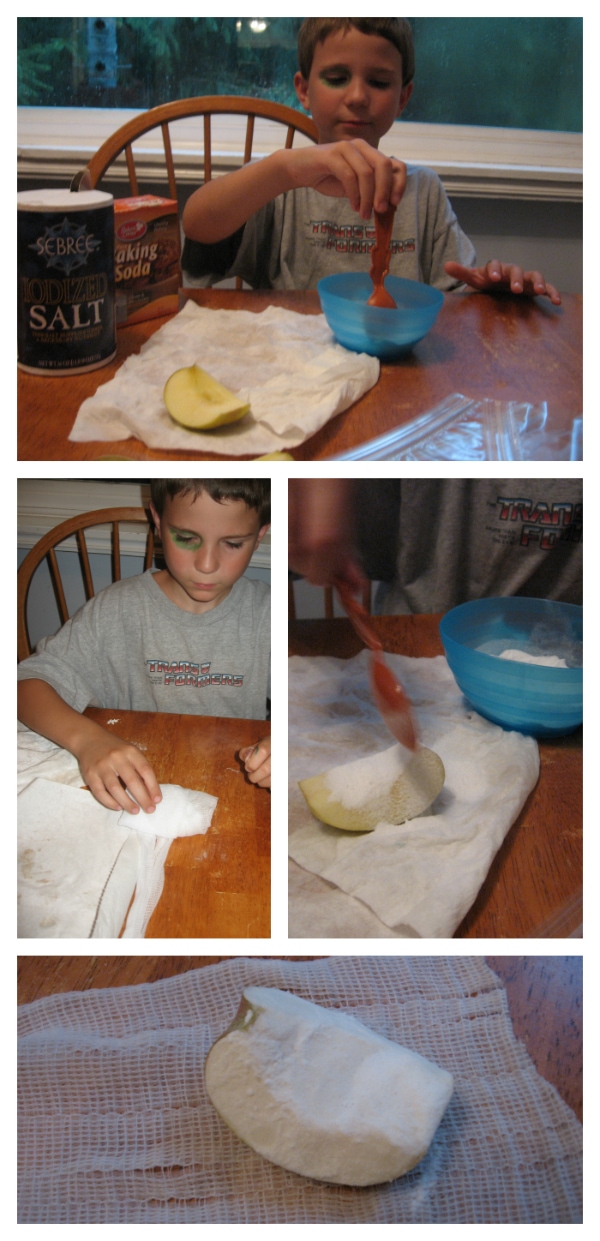 Elijah wanted to make a mummy, and I'm sorry, but I am not mummifying a chicken! So, we decided to mummify an apple.
We took three apple slices and washed and dried them.
1. Put one apple in a mixture of 1/4 cup baking soda and 1/4 cup salt. Roll it in gauze. This is your mummy! Put it in a dark, cool place.
2. Place another apple in a ziploc of water (this was Elijah's idea; he wanted to freeze one and see what would happen). Put it in the freezer.
3. Place the final apple slice in a dish. No soda. No salt. No water. Nothing. Put it in a dark, cool place but please place it under a bowl (unless you want to study fruit flies next!).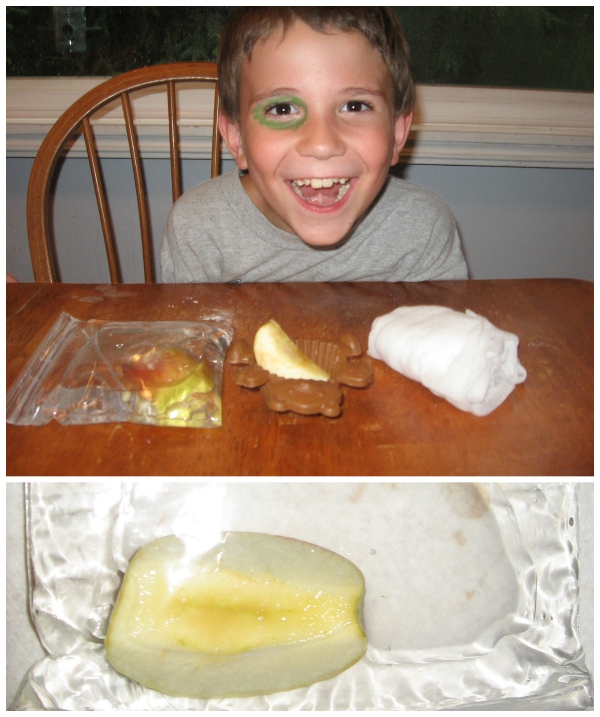 Elijah predicted which one would be in the best shape in one week.
Want to see our results? Are you sure?
From top to bottom: the control apple, the frozen apple, and the mummified apple.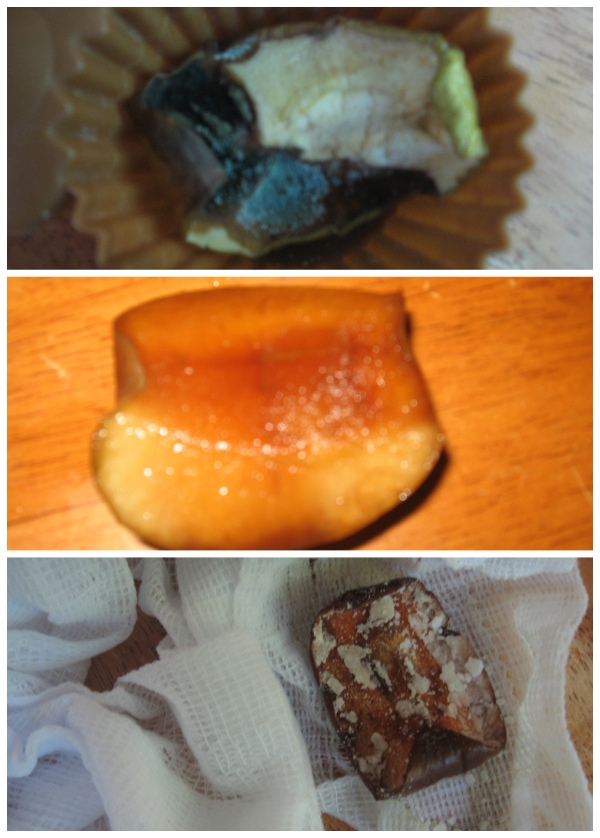 This was a great experiment, and it helped Elijah understand more about the mummification process and why Ancient Egyptians did what they did to preserve bodies.
Ancient Egypt Unit Building Project: Ziggurat Lego Model

After learning about architecture, Elijah decided to try his hand at building a colorful ziggurat complete with treasures stored inside.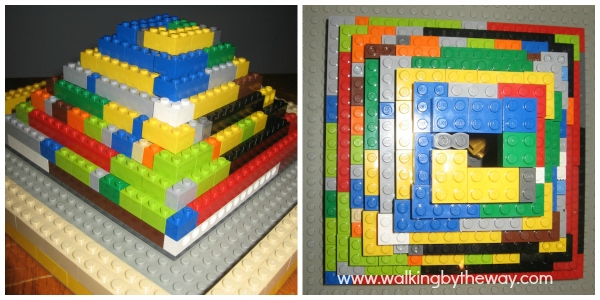 Ancient Egypt Unit Hands-on Learning: Make a Pharaoh Mask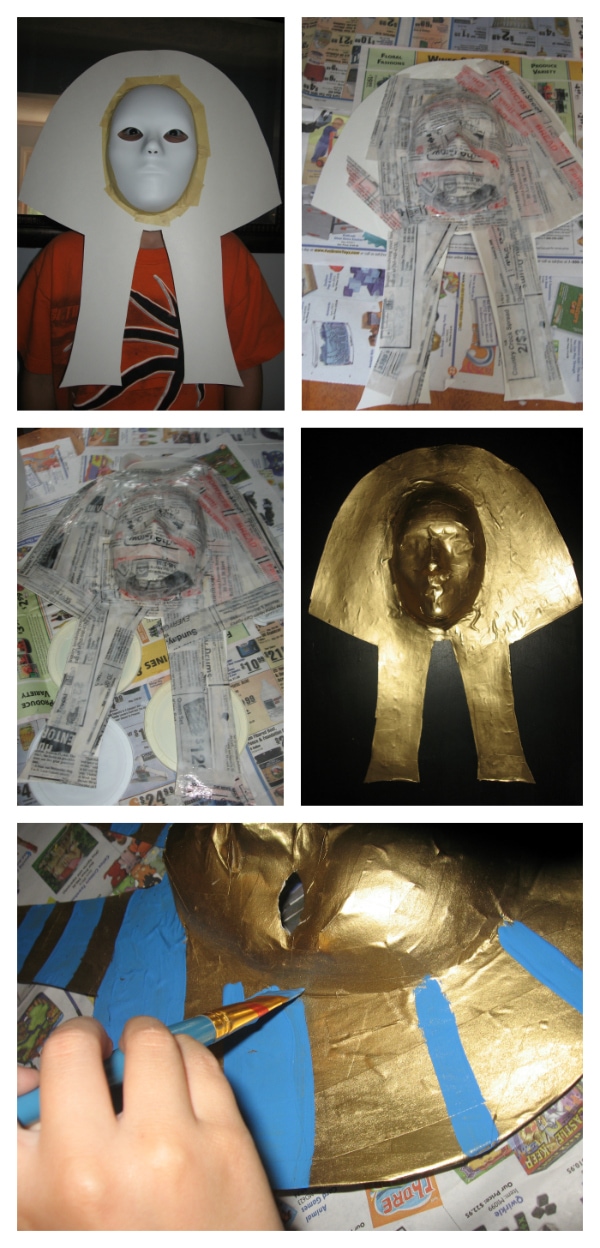 We followed the Pharaoh Mask instructions found at DLTK kids. You can do the same, but here are a few tips:
1. Make your pattern by folding a piece of poster board in half. You won't see the fold after you paper mache. Also, draw it in pencil as many times as you need until you have something you like. You won't see the pencil marks after the paper mache, either.
2. Smooth the newspaper pieces down after your student is done. I didn't do this for Elijah, and after we spray painted it, I saw all the lumps and bumps. It's okay (he doesnt' care!), but I thought I would share that tip.
3. Put plastic lids under the mask as it dries so it won't stick to your work surface.
4. You might want to cut holes in your eyes BEFORE you paper mache. We had a really hard time cutting the eyes out. I think we could've cut them out first and then paper mached around them.
5. Use a thick flat brush for painting the stripes.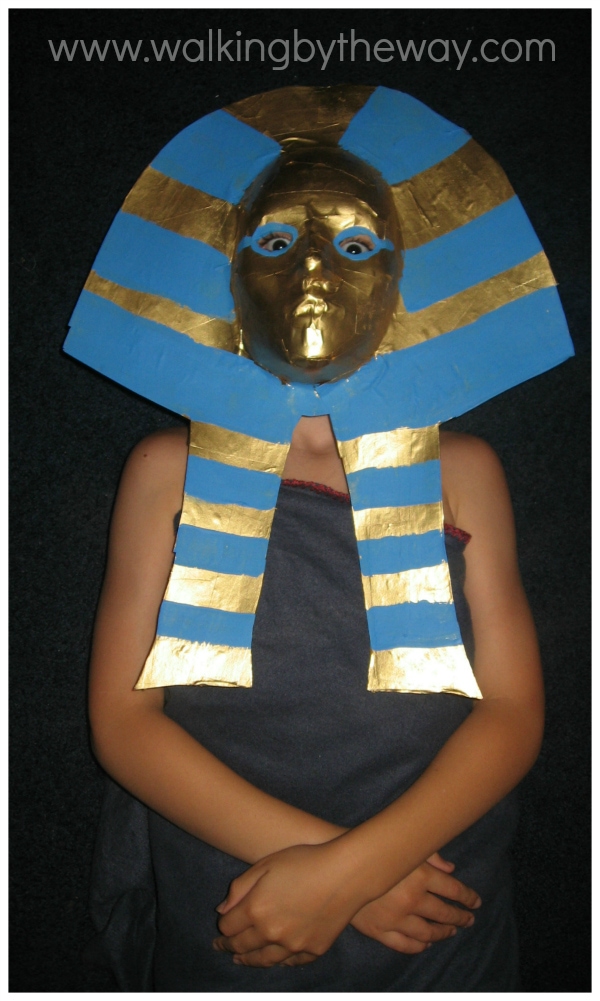 Ancient Egypt Lessons: Notebook and Lapbook


We used the amazing Evan Moor Ancient Egypt History Pockets to make our notebook. You get lots of informational pages to print in the History Pockets book. We pasted most of them as full pages in the notebook, but a few were folded (as simple folds or tri-folds). Evan Moor History Pockets includes information and printables for daily life, government, leaders, occupations, religion, architecture, homes, mummies, and more.
Ancient Egypt Unit: Resources

Usborne Beginners ~ Egyptians by Stephanie Turnbull
Who Built the Pyramids? by Jane Chisholm & Straun Reid
Mummies and Pyramids by Mary Pope Osborne (Magic Treehouse Research)
Tutankhamen's Gift by Robert Sabuda
Adventures in Ancient Egypt by Linda Bailey
Mummies Made in Egypt by Aliki
Egyptian Life Stickers by Dover
Safari LTD Ancient Egypt Toob
Something fun I did with the Ancient Egypt Toob:
I gave Elijah the pieces and asked him to tell me how each one related to Ancient Egypt. If he didn't know, he had to do some research and find out. He loved this much more than I thought he would! I might have a little researcher on my hands.
Links
Explore Ancient Egypt (includes some great printable activities!)
Ancient Egypt Paper Dali (cover image on our notebook)