Simon has just fallen in love with the book, Are You My Mother? by P.D. Eastman. So, we worked on a chunky board book for him today. I almost have the files ready for sharing.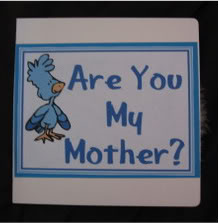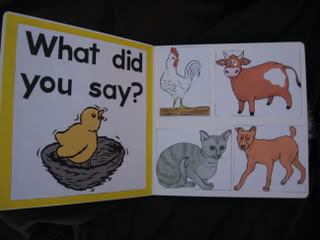 First two pages- Simon loves calling out the different animal sounds from the animals in the story.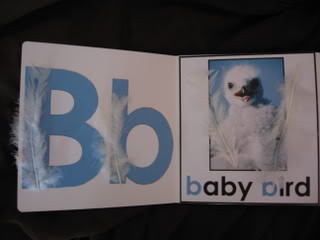 Second two pages- B is for baby bird! We added some white feathers for fun. Simon loves gluing things!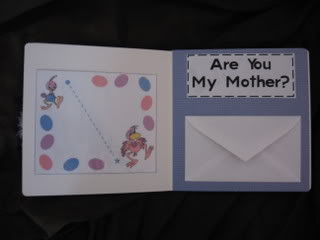 Can you get the baby bird to his mother? I laminated this so Simon can do it over and over again (and he did it at least three time today!). On the right is an envelope with some puzzles- matching animal mothers to animal babies.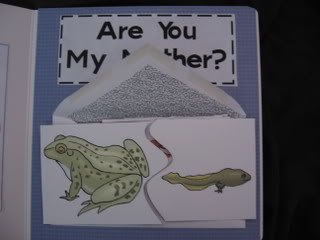 Some samples of the puzzle matching cards.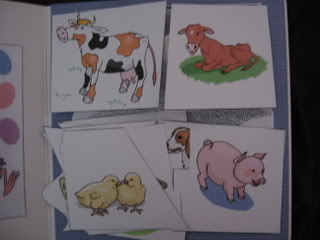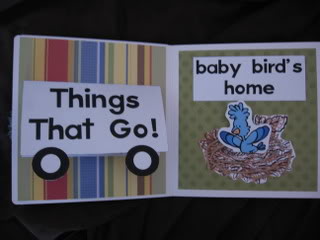 Things that Go! – includes the various vehicles in the story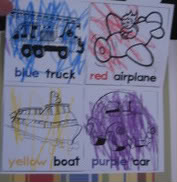 Simon colored these (obviously!)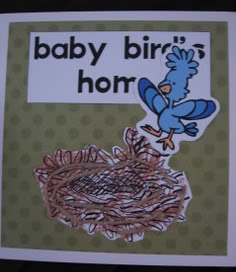 Simon glued twine on the nest. We are using this to learn position words- "put the bird ON the nest, put the bird IN the nest, put the bird UNDER the nest" etc.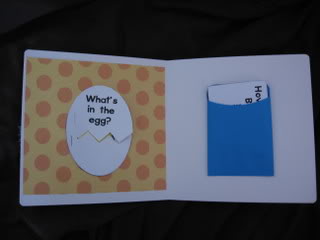 Simon stapled the egg to the page (I am not sure if it was smart to teach him how to staple…ought-oh!).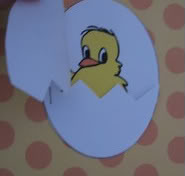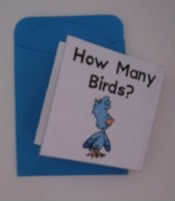 In the pocket is a little accordion book. It has numbers on it (1-4). Each page has a bird and then there are little birds with magnets to put on the pages. Simon LOVES this. He has done it over and over again!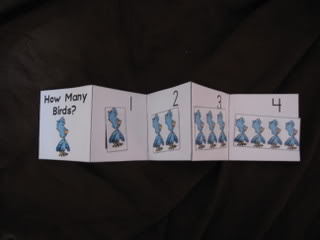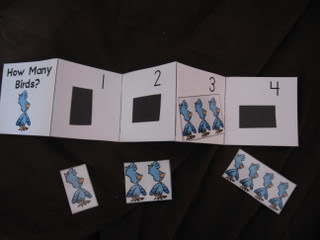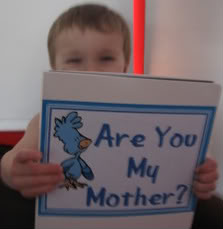 So proud!