This post is sponsored by Atelier Arts Attack. I was compensated for the time I invested in this post All opinions are mine and truthful.
For many years I relied on our homeschool co-op for art lessons for my kids.
Two years ago, though, after an art class, my youngest came to me in tears. A few of the older kids picked at his art a little–asking him questions like, "What is THAT?" Telling him, "You aren't doing it right."
Despite the teacher's best efforts, my son determined he was not an artist. He didn't want to draw, paint, or create. He was "done with art."
Well, I wasn't ready for him to give up on art, and I wanted him to continue art at home, but I'm not an art teacher. I didn't have the time or energy to pull together my own thing. Then I found art lessons on video. I decided to give them a whirl.
How We Use Video-based Art Lessons for Art at Home

When we started art lessons at home, I designated a day. Simon's art day is Thursday. Simon comes to me on Thursdays when he is ready for his lesson. I set up the laptop. I grab the art supplies. My part is done. Simon takes over and before I know it, he is creating and finishing a masterpiece.
It really is simple, and anyone can do this!
We are currently using Atelier Arts Attack Level 3 as our video-based art lessons for our homeschool.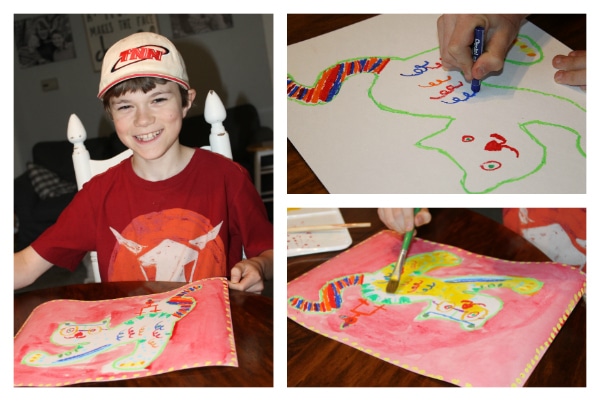 Simon learning how to put color, shape, line, and pattern together
with the Bird on My Back project.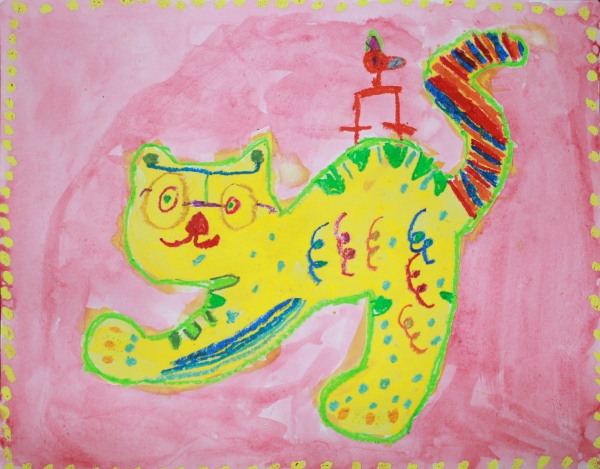 Simon's finished project–a cat (with glasses!) with a bird
(on stilts and wearing a party hat!) on its back.
Benefits of Video-based Art Lessons

We've been using video-based art lessons for almost two years. Here are some of the benefits we've experienced while using the art lessons:
1. Lessons are already written and planned and taught by an art expert!
In our homeschool, art wouldn't get done unless it was super easy. Atelier Arts Attack is super easy to implement. Atelier even offers an Art Supply Kit which includes
approximately 80% of the supplies needed for a complete level.
2. Students can pause and rewatch the lessons.
Simon usually watches the entire lesson before he starts so he can know what to expect. He also pauses the lessons frequently while he is working. If he feels like he has missed some directions, he goes back and watches the section again.
This feature gives the student a lot of control over the art lesson which provides a better experience and lays the foundation for independent learning.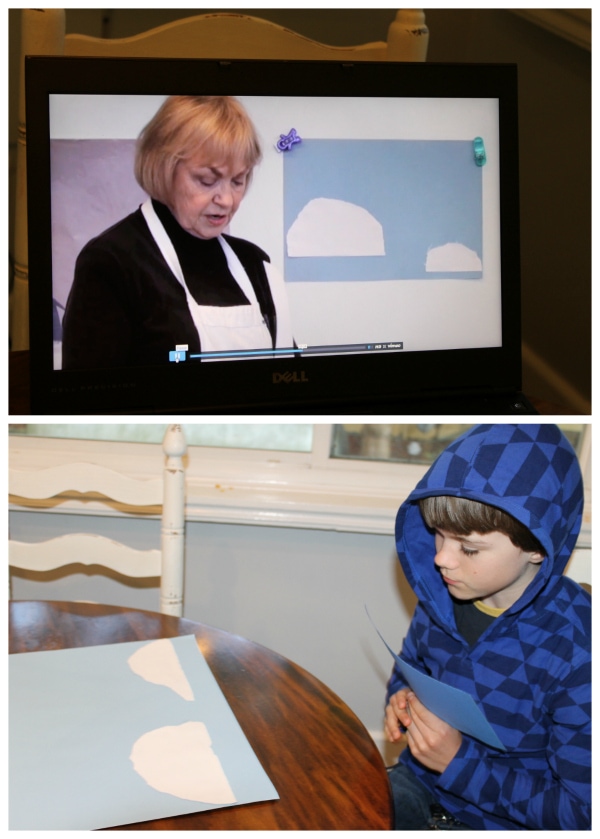 Simon following the teacher as he begins the Playing Penguins lesson.
3. Art concepts are included in the lessons
With Atelier Arts Attack, each lesson has a purpose and is rich with art language. Simon is learning art concepts–color, shape, line, pattern, texture–while creating masterpieces.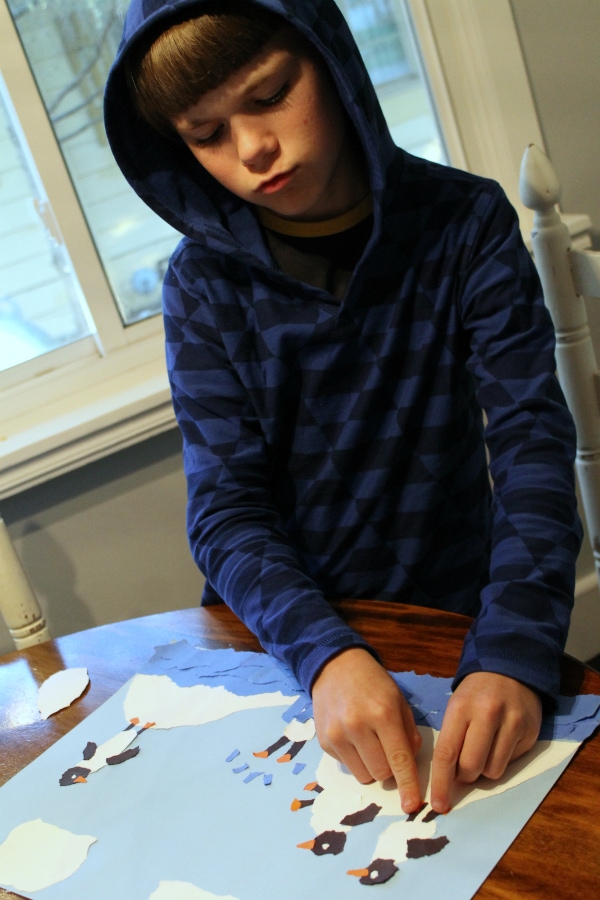 Simon learning about shape in the Playful Penguins lesson.

4. Projects boost art confidence
My son started art video-lessons believing he wasn't good at art. Atelier Arts Attack lessons have helped him to see that he is, indeed, an artist! My boy is enjoying art again.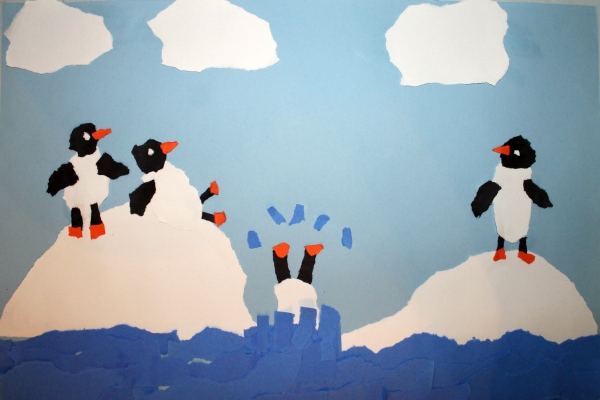 5. Lessons can be used with a variety of ages
My friend's daughter spent an afternoon with me. She is older than my son, and she loves art. She enjoyed Level 3 just as much (if not more) than my son did. If you have more than one student, you could consider combining them for the lessons.


Brooke working on the Circus Wagon project.
Learn More about Atelier Art

If you are like me, I don't like to invest in a program before I have a chance to try it. You can sign up here to preview Atelier Art. If you decide this curriculum is a good fit for you, you can purchase Atelier Art in two forms–a new online curriculum or the original DVD program (both programs contain the same content). Here is a coupon code just for you: 10% off any Atelier Homeschool Art Online Curriculum with CODE 10CP42MJ, valid until 10/15/16.
● Facebook
Atelier Art Giveaway

One winner will receive her choice of level of the Atelier Homeschool Art Online Curriculum. I hope you win!