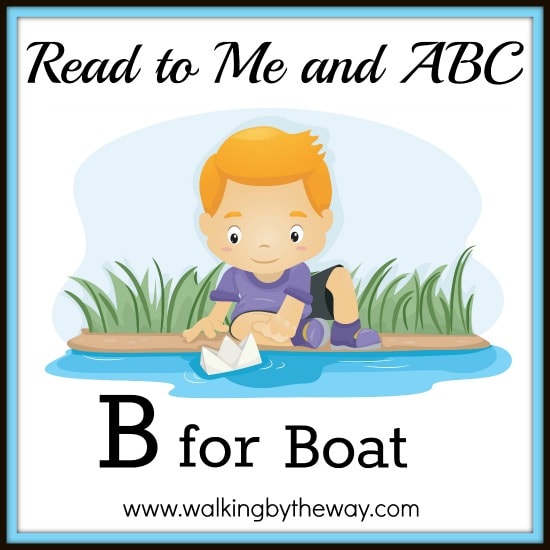 If you are
new to Read to Me & ABC, please start here.
Read to Me
Our main book of the week was My Blue Boat by Chris Demarest.
Alphabet Art- Bubbly Blue B
Supplies
B Pattern (I used the large capital B)
blue paint & paint brush
bubble wrap
rubber cement
Simon painted the B blue. After it was dry, I cut it out and covered it in rubber cement. I put a piece of bubble wrap on top and cut around it to meet the B shape.
Lessons & Lapbook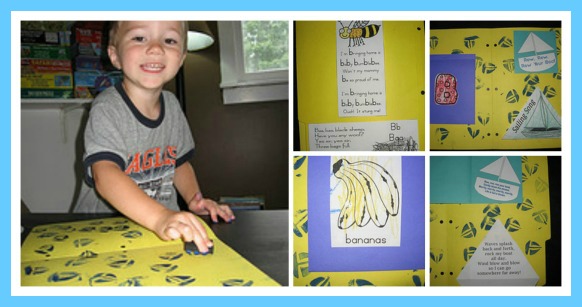 Simon stamped the inside of his folder with a sailboat stamp.
I used the lapbook from Homeschool Share. I also used a few of the B printables from the Alphabet Notebook page at Homeschool Share. This lapbook is pretty simple (and that's okay!).
After Simon painted his blue B, he had extra paint…so I gave him a piece of paper. He filled it up with "ocean" so I decided to find him a sailboat to paint and add to the sea. He also did a watercolor picture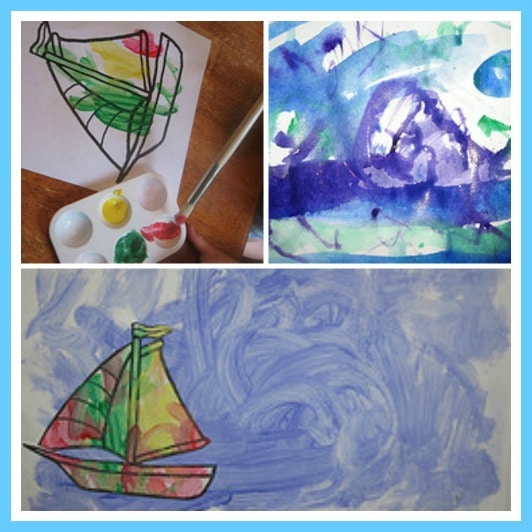 Let's Make a Memory ~ Ice Boats!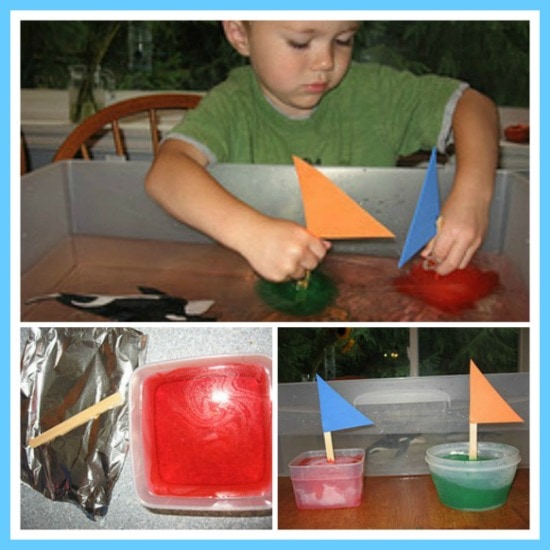 This is cheap, easy, and
loads of fun
for your preschooler.
Just get a freezable container, fill it with food colored water, put foil on top, pop a popsicle in, and freeze.
The next day, pop the mold out, add a fun foam sail, and you've got an ice boat!
Book Basket
Baby Beluga (Raffi)
The Wheels on the Bus
Boat Book by Gail Gibbons
Busy Boats by Tony Mitton
Shopping List
small plastic boat (I gave Simon one as a surprise. I have pictures of him playing with it in the bath tub, but I didn't get one that's postable!)

sailboat stamp (I found mine at Hobby Lobby with 3 other stamps for .99) & ink pad

food coloring (ice boats)

fun foam (ice boats)

popsicle sticks (ice boats)

bubble wrap

rubber cement

blue paint