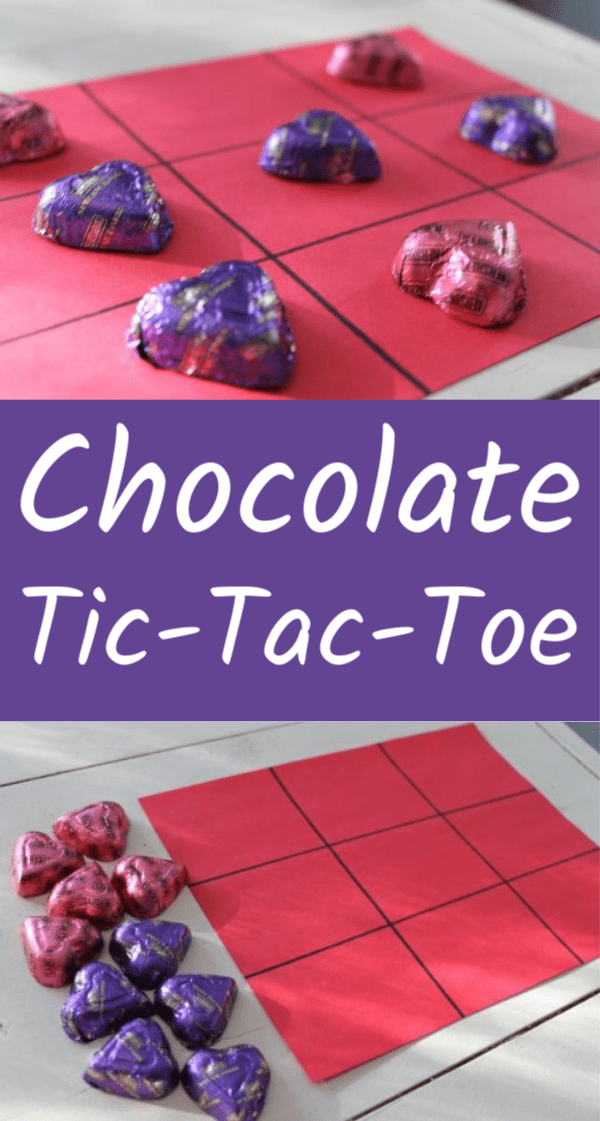 Supplies Needed
12 Pieces of Chocolate Candy (2 different colors/kinds; 5 of each color); extra candy for winners!
*You could use Hershey Kisses hugs AND kisses to make it extra Valentine-y.
Tic-Tac-Toe Board (dry erase board, paper, chalk board, the possibilities are endless!)
Play the game. Three in a row wins.
Most importantly, have fun!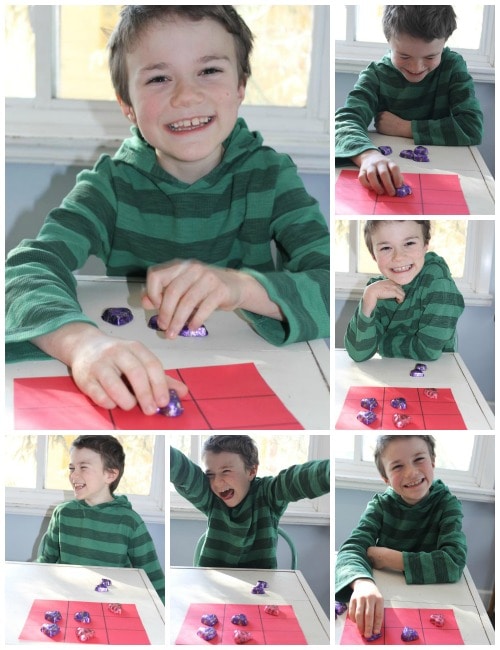 When the game is over, the winner gets a piece of candy from the bag. The last round is the BONUS round! The winner gets to divvy up the candy as she deems appropriate. So much fun!
If your kiddo enjoyed Chocolate Tic-Tac-Toe then try Chocolate Checkers (and have a blast!).