One of the lessons in the Five in a Row Volume IV manual for Albert (a book we recently did a unit study on), is to make your own comic.
Here is Elijah's!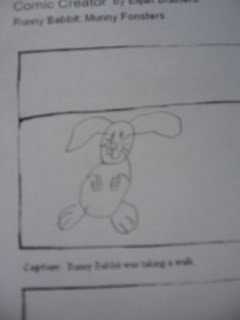 Runny Babbit was taking a walk.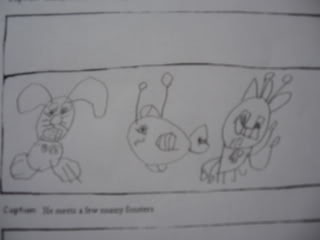 He meets a few munny fonsters.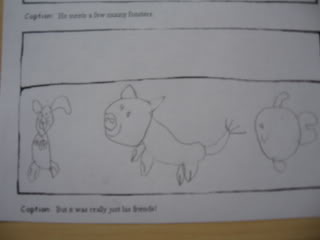 But it was really just his friends!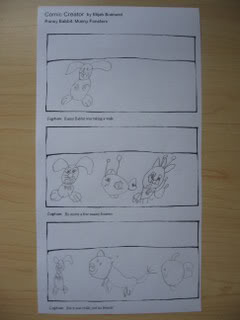 If you want to make a comic like this, go to Read Write Think's Comic Creator