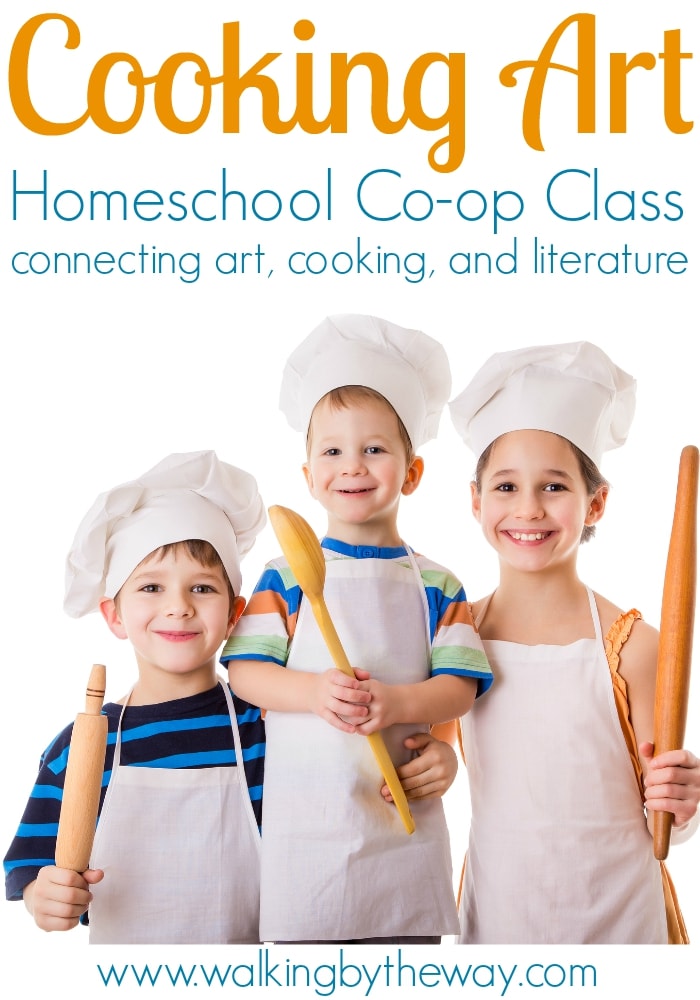 Fantastic books + fun food = one of my favorite classes ever. Cooking Art.
You'll find the syllabus below. Click on it to read through the course description, target age, outline of classes, and supplies needed. I don't see the materials fee on this class, but I charged $12 per student for the food.
My biggest tip for this class it to model the food art before you hand everything over to your little students. I always did demos for the kids before letting them start.
I tried to choose some healthier options for this class. It is amazing what kids will eat if they are the ones making it!

Party Sandwiches

Flower Fruit Bread

Vegetable (and cheese) Kabobs
We also made some dessert items.

Dipped Brick House

Rainbow Snow Slushies

the beginnings of a Tiny Trifle (these were SO yummy!)
You can download my lesson plans for this class HERE. The file doesn't include the recipes for the food we made. You'll find the recipes (and dozens more) in this fabulous book by Mary Ann Kohl: