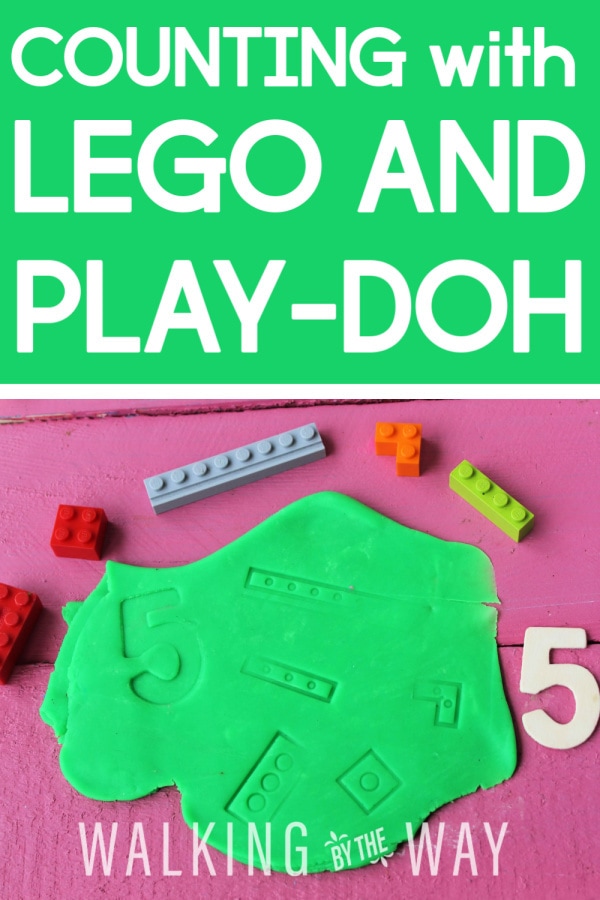 When my boys were small, I was always looking for fresh ideas for our preschool busy bag collection. Play-doh was always a hit. Activities with LEGO blocks were also a hit. What happens when you combine the two? No doubt–you have a winner!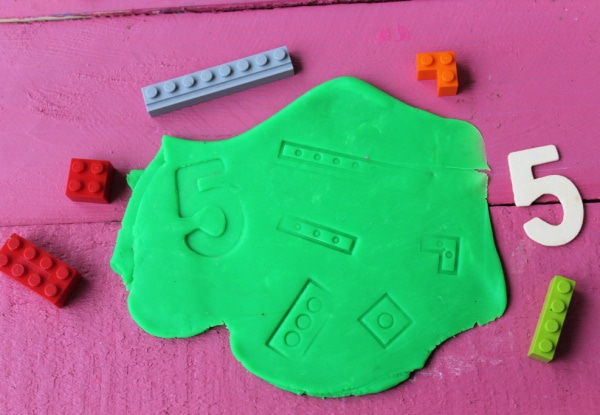 This Counting with LEGO and Play-doh preschool busy bag activity is a fantastic hands-on way to learn or review numbers and quantities. It's also super simple to create.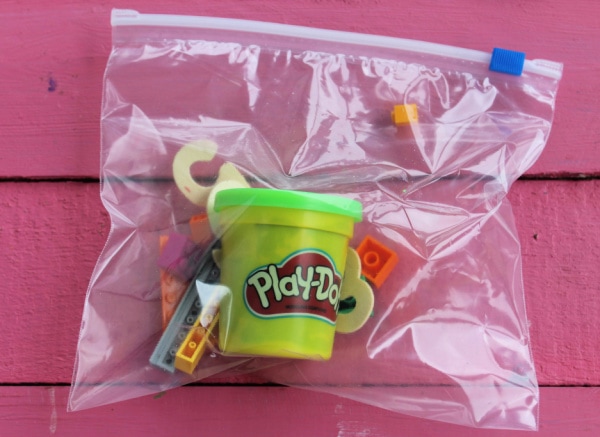 Supplies Needed:
1 Ziploc Bag
1 Container Play-Doh
Foam Numbers 1-9 (or plastic number magnets)
9 LEGO bricks
small rolling pin, if desired
Building Brick Counting Cards–helpful for students learning numbers and quantities
For young preschool students, consider using foam numbers 1-5 along with DUPLO bricks which are easier to manipulate (and don't pose a choking threat).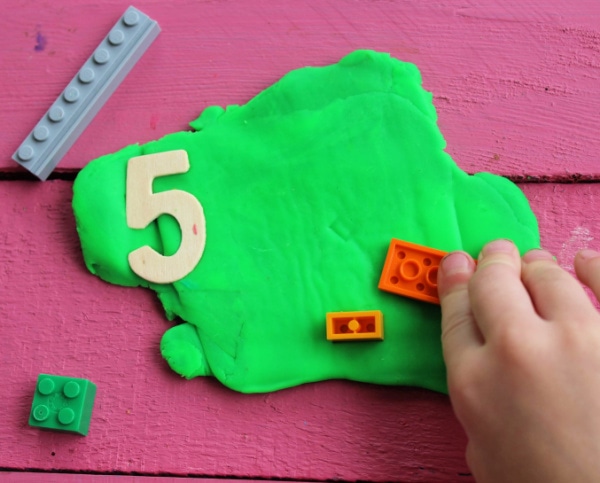 Instructions:
Demonstrate how to do this activity:
Dump out the bag.
Select a number.
Stamp it into the dough.
Show your student how to determine the quantity of bricks you need by counting out the bricks. Use the Building Brick Counting Cards as a visual aid.
Stamp the bricks into the dough.
Pat down the dough until it is smooth enough to use again.
Start again with a new number.
Let your student try a few times to check for understanding before giving this to him or her as an independent busy bag activity.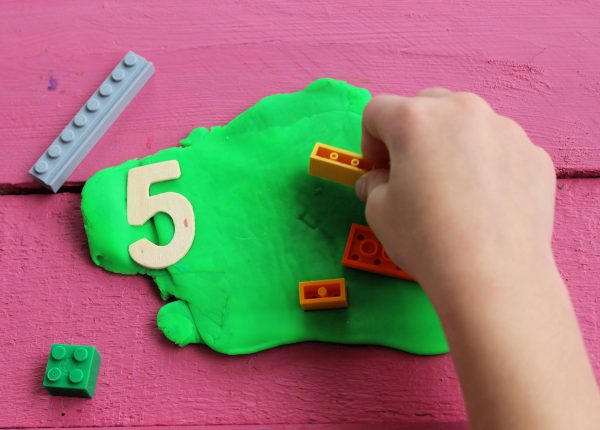 Don't forget to grab your free Building Brick Counting Cards to help your student gain independence with this activity!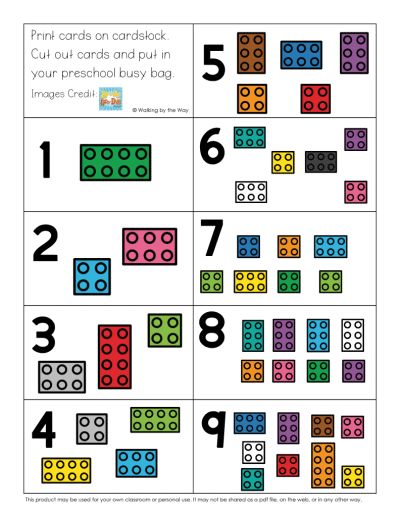 If you are looking for more ways to keep your preschooler engaged, learning, and occupied while you school your older kids, be sure to check out my Ultimate Guide to Preschool Busy Bags!