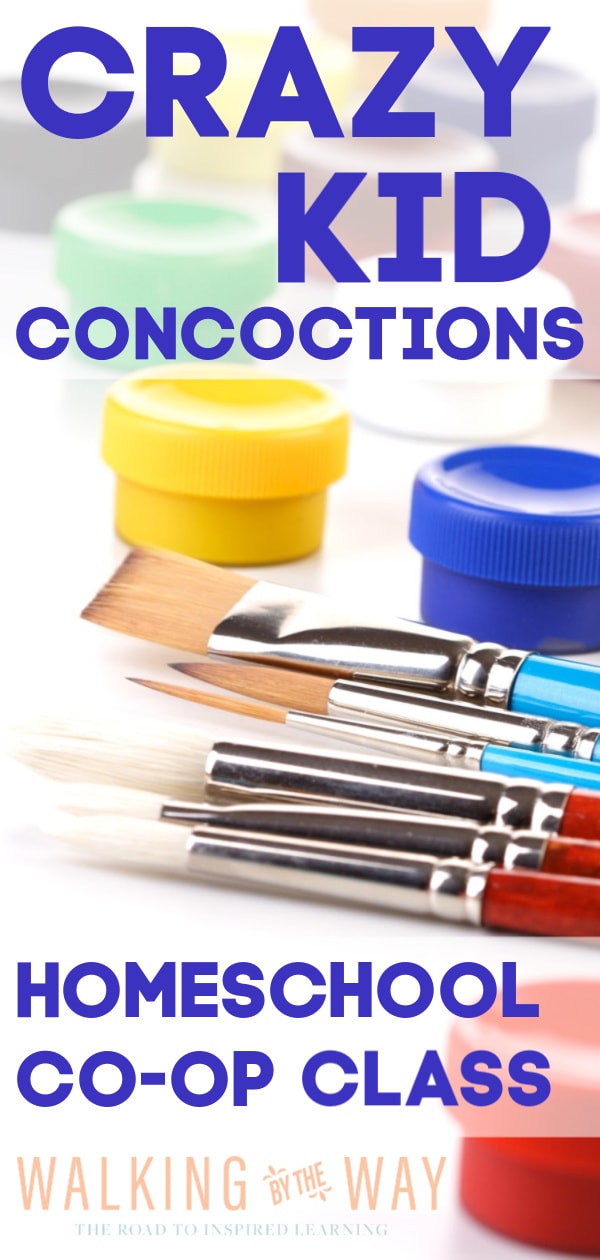 A little bit of science.
A little bit of art.
And a whole lot of having fun and making a mess!
What Is Crazy Kid Concoctions?
Crazy Kid Concoctions is a spring class I taught for 1st-4th grade students. It's kids getting a chance to make their own craft supplies and more!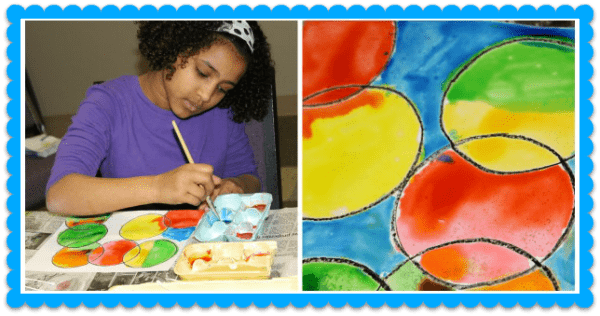 In order to keep my classes on the small side (which is important for this one), I taught it to two different groups of kids, two different hours.
We made:
homemade puffy paint
corn syrup paint
stickers
stampers
DIY dinosaur dig
rice mosaics
glue
gelatin plastic
gelatin plastic sun catchers
homemade shrinky dinks
sidewalk chalk
Kool-aid playdough
coffee dough habitats
and more!
Some of the students' favorite projects included: coffee dough habitats, sidewalk chalk, dinosaur digs, and plastic sun catchers (we still have ours in a window!). The Kool-Aid Play-doh and the shrinky dinks were also a hit. If I were to teach this class again, I would include all of the above.
A few projects bombed, though. I would recommend finding replacement projects for the bouncy balls and the homemade stickers. The "sticky" mix that was painted on the stickers smelled like wet-dog! Two of the class members were dry-heaving. It was awful.
Crazy Kid Concoctions Co-op Class Syllabus
If you'd like to take a closer look at the syllabus, you can grab the it by clicking on the image below.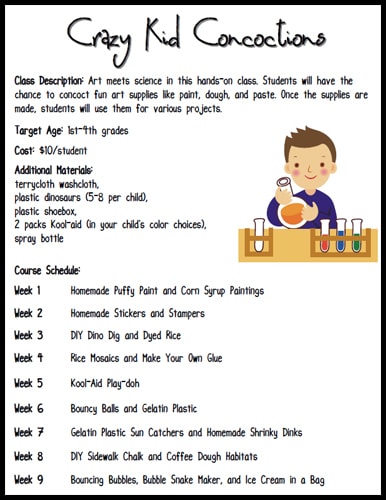 Additional Crazy Kid Concoctions Ideas
All the ideas for this class are linked up on my Crazy Kid Concoctions Pinterest Board. You will find some additional ideas there, too.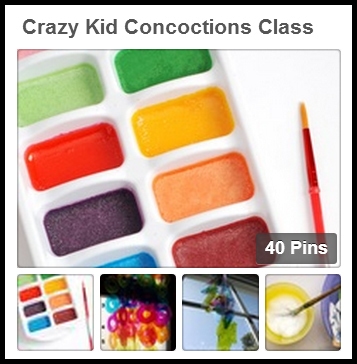 This class was fun to facilitate, and the kids really enjoyed it, too. I hope you'll give it a whirl!