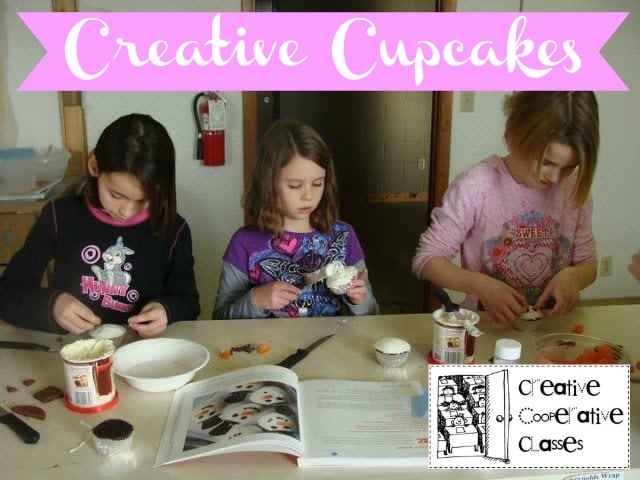 My friend, Nikki (famous for teaching Caring Quilts), constructed this cake decorating class. It was the perfect class for Nikki to teach because she is a master cake decorator.
Her students had so much fun, and they made some impressive cupcakes throughout the semester including these:
Fishbowl Cupcakes
Snowmen Cupcakes
Flower Cupcakes
And my favorite, Slumber Party Cupcakes (adorable!)
Nikki used two main books as the basis for this class ~
Hello, Cupcake! and What's New, Cupcake?
You can download her syllabus complete with class description, recommended ages, supplies needed, and additional costs by clicking on the image below.
This was such a great class; all the girls did wonderfully and learned some cake decorating skills at the same time!
Don't miss a single post in the Creative Co-op Classes Series.
Subscribe to Walking by the Way and get updates via email!
This 5 Days Series is organized by the iHomeschool Network, a collaboration of fabulous homeschooling bloggers. Click the image below to find links to all the 5 Days Series. You'll find plenty of interesting posts about homeschooling in the military, homeschooling Pre-K, homeschooling for the busy family, and so much more!