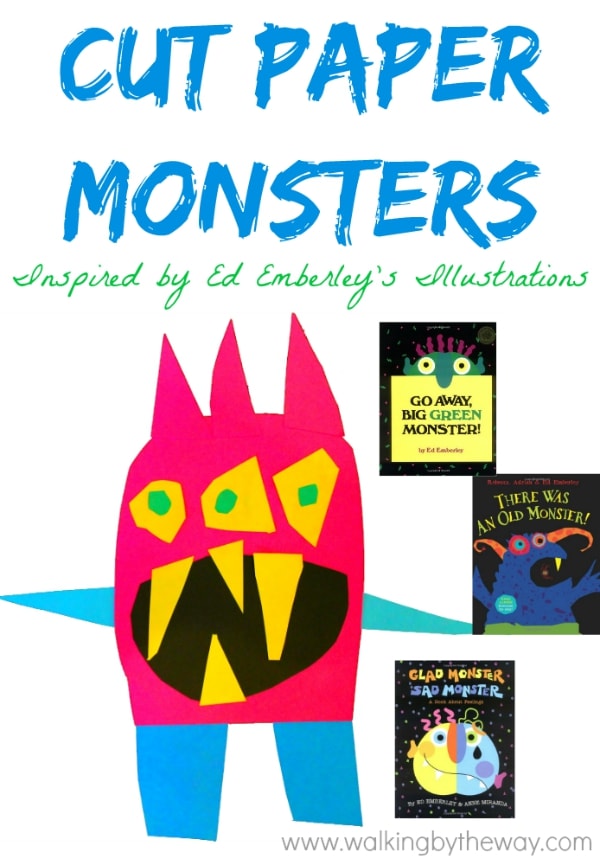 We love Ed Emberley so much that we had a birthday bash in his honor a few years ago. His style of art has always resonated with Elijah, and the rest of us enjoy it, too.
In looking at his illustrations, I determined I could create a simple art project for kids to create their own cut paper monsters. It was a hit, and even I enjoyed crafting cut paper shapes into a scary beast.
Art for kids doesn't have to be scary! If I can do this project, you can, too.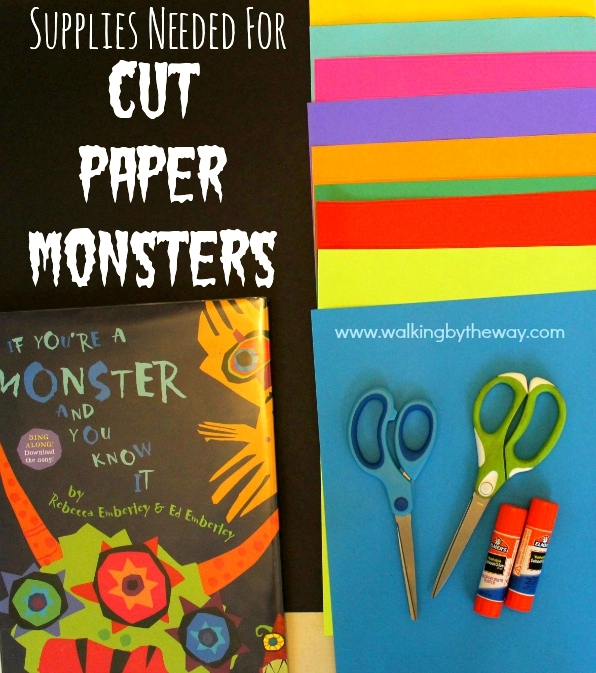 Supplies for Cut Paper Monsters Art Project

Cut Papter Monsters Art Project Instructions

Read the book with your children. After you finish, look back through the book together and notice the various shapes and pieces used to make the monsters' body parts.
1. Pick a monster for inspiration.
2. Cut a body shape for your monster.
3. Start cutting more shapes for other body parts.
4. Layer the cut shapes to make monsters.
Helpful Hint: Design your monster before you start gluing.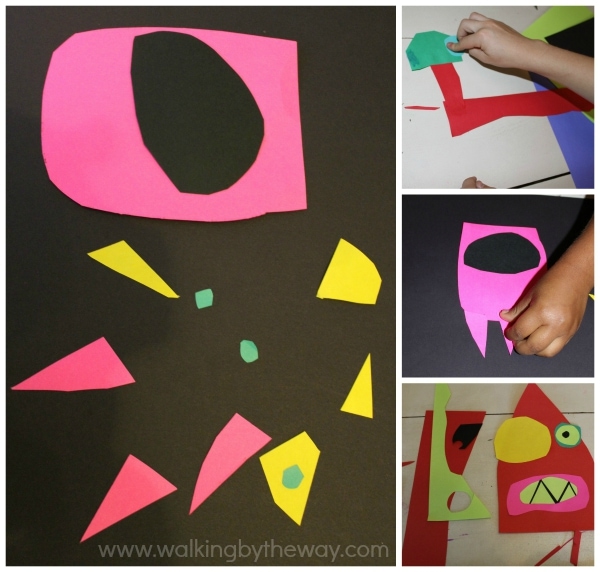 5. Glue everything in place.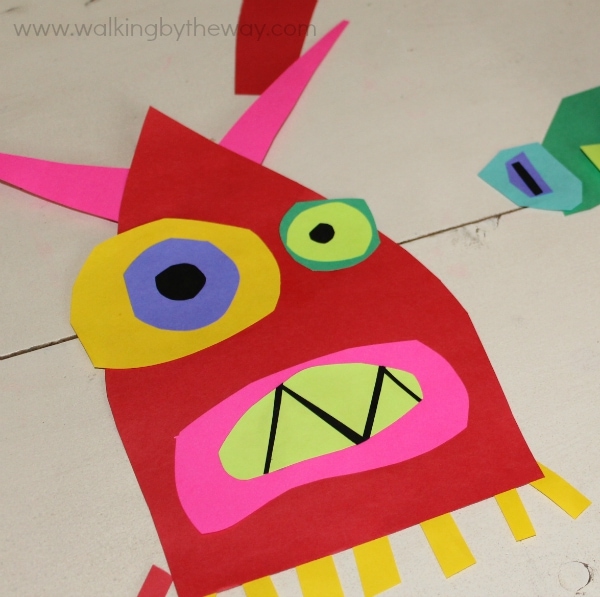 6. Glue the final monsterpiece to the big black construction paper.
Cut Paper Monster Art Project Gallery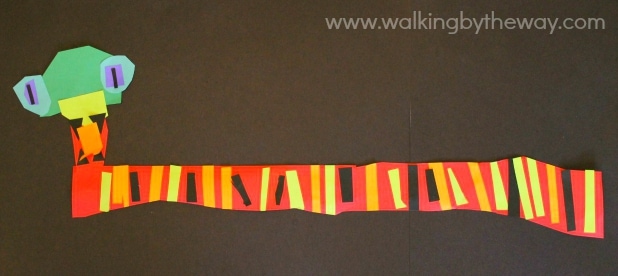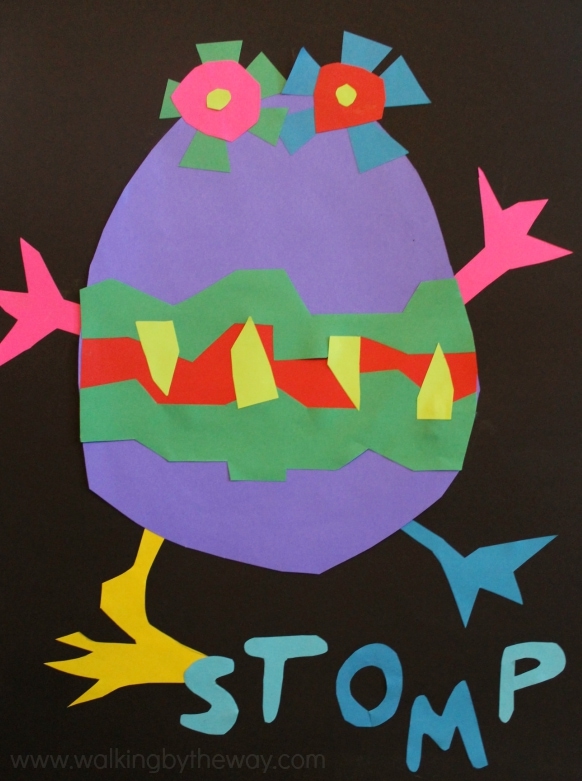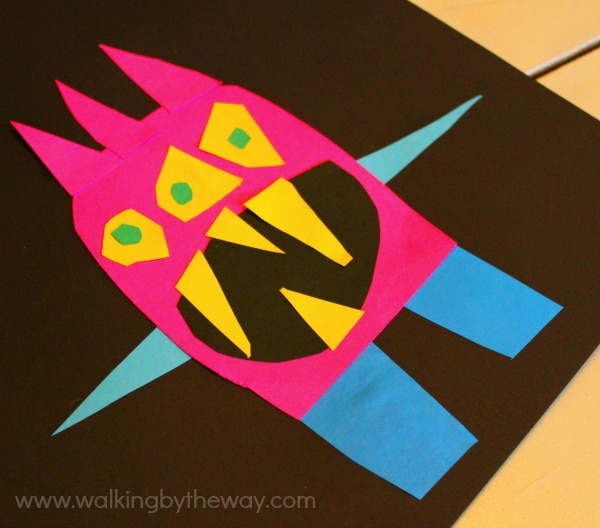 Follow my Story Art Pinterest Board for dozens of art lessons for kids inspired by picture books!
Follow Homeschool Share's board Story Art on Pinterest.
Check out other Five Day Series on the iHomeschool Network Hopscotch!