I was helping Elijah learn about zebras on Wednesday and Simon sat on the stool and started crying quietly. When I asked him what was wrong, he told me that he wanted to do animal school, too. Ask and you shall receive, kid! I won't say no to anyone who wants to learn.
Here are some shots starring Simon.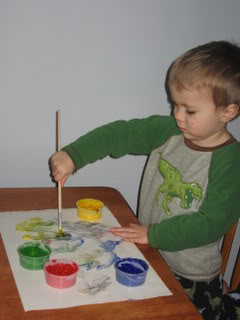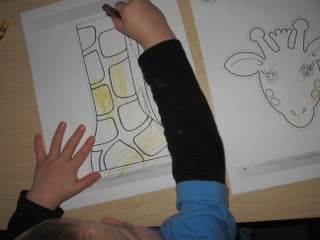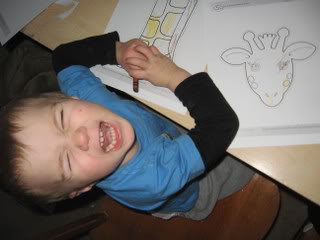 He's not crying! He was between a smile and CHEESE!
He LOVES glue sticks!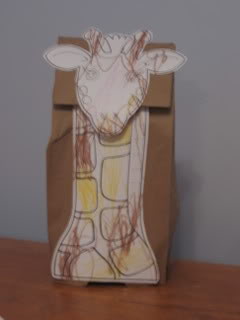 Finished product!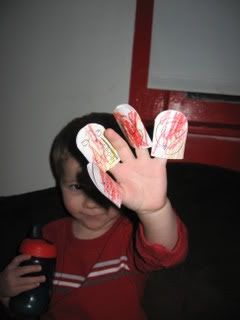 Posing with his puppet show. 🙂