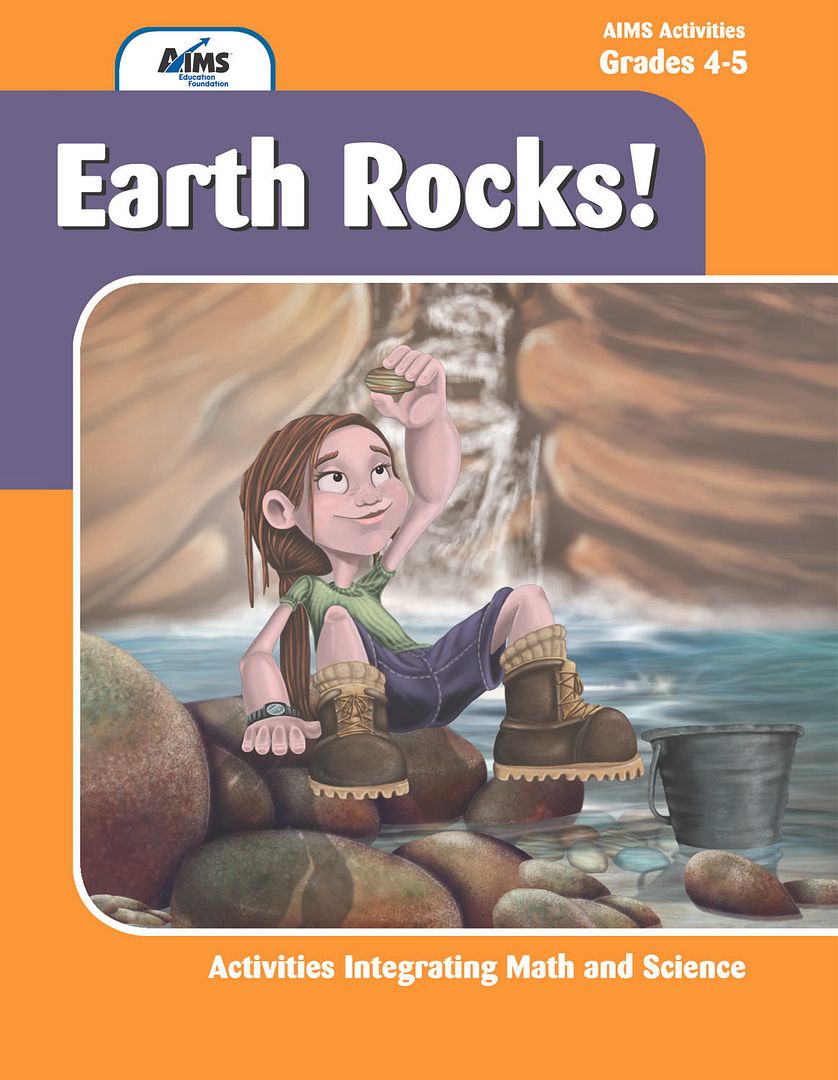 Elijah has been asking to learn about rocks and minerals for a few . . . years.
I don't love rocks. And the topic of minerals isn't my favorite. So, when I was given the opportunity to review Earth Rocks!, I was super excited. A study planned out for me. Yippee!
Earth Rocks sells for $29.95 and is designed for 4th-5th grades.
The book is split into six sections:
Rocks and Minerals

Soil

Water

Earth Changes

Resources

Pollution
Each lesson focuses on one topic (sedimentary rocks, igneous rocks, minerals, etc.) and is divided into these sections: a key question, a learning goal, guiding documents, math connections, science connections, integrated processes, materials needed, background information, management, procedure, connecting learning, and extension.
We completed the lessons for the first section of the book. Before the lesson, I grabbed all the necessary materials. Then I'd gather my son, read the background information with him, and work through the management & procedure components of the lesson.
One fantastic thing about this curriculum is the printables.
The lab sheets are very nicely done, and you get a CD with all the printables, so you don't have to ever run to a copy machine. Loved this. We also thought the little printable books were grand — simple yet informative.
Another fabulous thing about this curriculum is the inclusion of relevant hands-on projects. Students get to experience the lesson.
Elijah made solutions of Epsom salt and water which demonstrated how magma cools (in different settings) to form igneous rock.
However, the hands-on benefit is also a burden. The supply lists are somewhat challenging. A master supply list is included in the back of the book, and even though many of the items are household items (vinegar, toothpicks, tablespoon measure, colored pencils, wax paper, toothpicks, spray bottle, newspaper, magnifying glass, etc.), many are not and require planning and purchasing power (unglazed white tiles, mini marshmallows, rye bread, sugar cubes, radish seeds, nut brittle, baby food jars, disposable lasagna pan, sunflower seeds, ring magnets, flaked coconut, plaster of Paris, styrofoam peanuts, five different types of plastic cups, etc.)
I did not purchase the rock and mineral samples sold by AIMS. We made due with a small set from another company. Elijah was frequently frustrated because we didn't have the kit (and were lacking certain samples). If you want to use this product to its full potential, you should buy the rocks and minerals kit from AIMS.
In addition to the cumbersome supply list, we missed our regular dose of living books. We are accustomed to using real books in our homeschool, and I didn't know what titles to add to this study. Simply reading through the background information in the text felt forced and contrived.
This product wasn't a match for our style here, but I would consider using it in a homeschooling cooperative because this curriculum would gel with the structure and resources a co-op offers. I also plan to poke around the AIMS website to peruse other products that might work for a co-op class I'd teach. I'll be watching for topics I can easily add living books to.
Read what other crew members are saying about other AIMS products on the TOS blog.

Disclaimer: I received a free copy of Earth Rocks! in exchange for an honest review.