I am always, always looking for ways to motivate students to write. One of my tricks is the list prompt. Making a list is an easy writing prompt for students.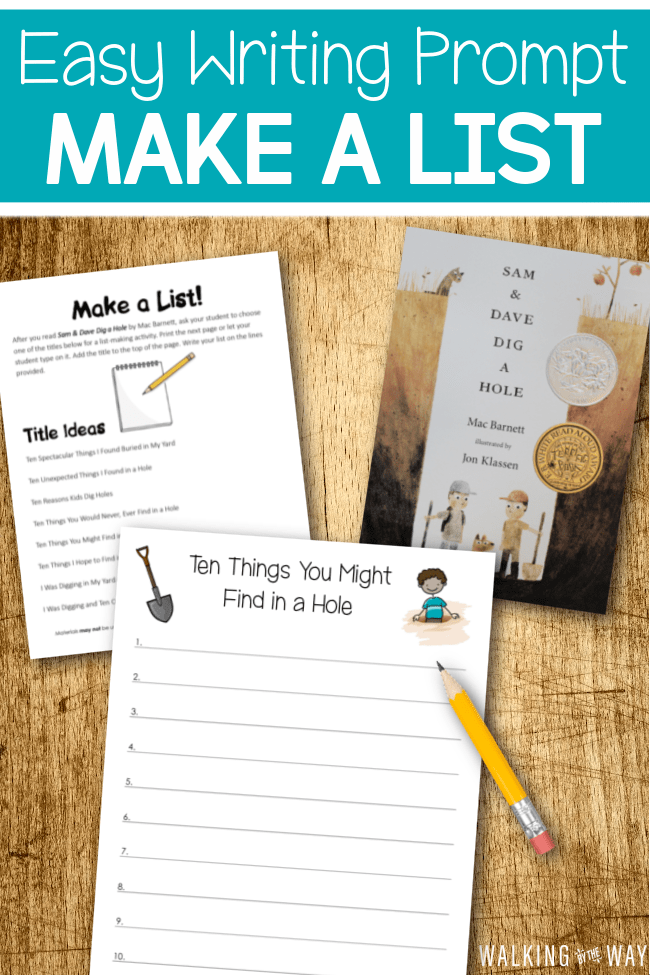 Before you protest and try to tell me that making a list isn't bona fide writing, I am going to interrupt. I am going to adamantly shake my head yes. And I am going to keep shaking it as you read this post.
Making a list requires creative thinking.
It requires moving a pencil across the page.
Those two acts combined equal writing.
Yep. My head is still bobbing up and down with a BIG YES.
Listmaking can also keep your students smiling while they write. Emotions are powerful. Having a positive writing experience can help lay down the rails for future positive writing experiences.
I would rather have a student laughing while listmaking than crying while writing a paragraph. The paragraph will come (someday, it will), but the negative feelings? Those are hard to erase.
Easy Writing Prompt for Kids
I continually experiment with my students by offering a variety of creative writing activities, and I love using picture books as a base.
One of the creative writing activities I created for my youngest son, Simon, was based on the book Sam & Dave Dig a Hole by Mac Barnett.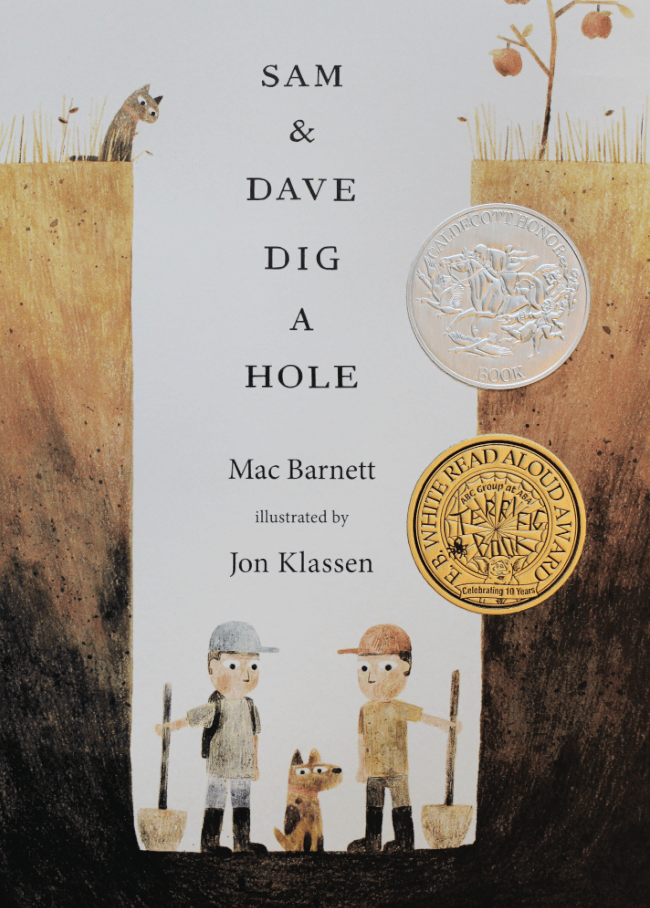 Barnett tells a story that meets and foils the reader's expectations–at the same time! I knew Simon would love this book because digging holes was one of his special past times.
The writing activity for this picture book is simple: make a list. The download provides eight prompts to choose from. The student chooses one as a title and writes a list of ten things.
If your students are ready to practice writing in complete sentences, you can ask them to do that for their lists.
Listmaking Prompts Included in This Printable Pack
The printable download includes eight prompts for your student:
Ten Spectacular Things I Found Buried in My Yard
Ten Unexpected Things I Found in a Hole
Ten Reasons Kids Dig Holes
Ten Things You Would Never, Ever Find in a Hole
Ten Things You Might Find in a Hole
Ten Things I Hope to Find in a Hole
I Was Digging in My Yard and Found These Ten Things
I Was Digging and Ten Crazy Things Happened to Me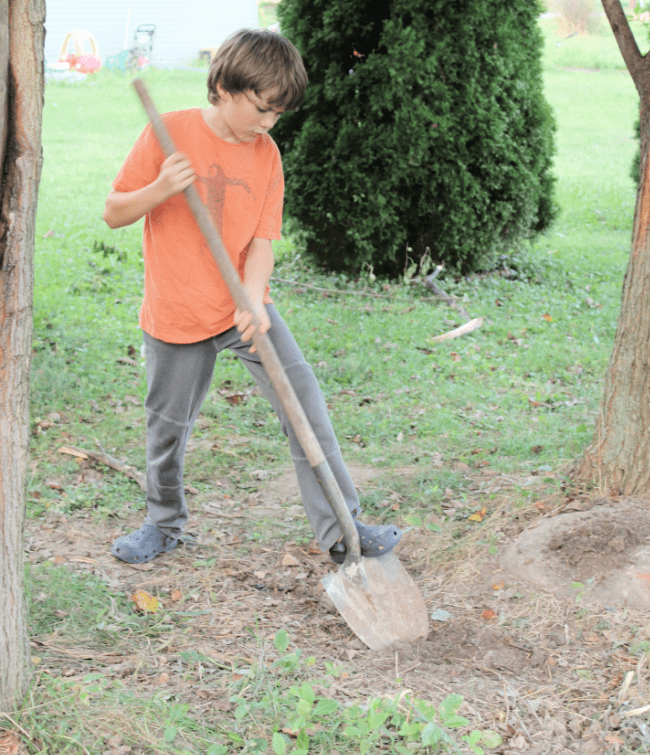 Simon chose to title his list "Ten Reasons Kids Dig Holes." He loved this writing activity. I was a wee bit concerned, though, with his reasons for digging holes.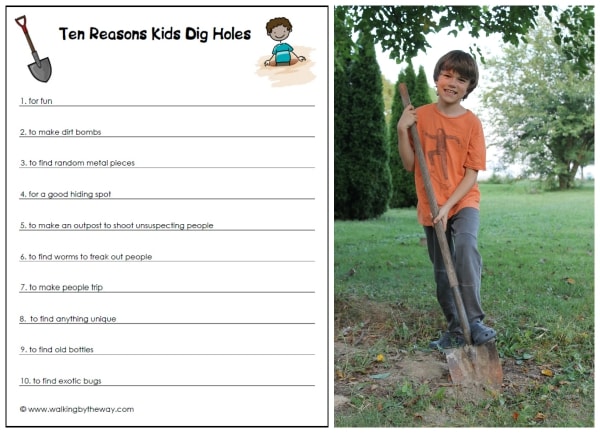 If you want to extend this activity, you could ask your student to tell you a story based one one (or more) of the reasons. You could record it for him as he dictates it to you.
Download Your List Prompts
<<< Download Your Free Set of List Prompts >>>
More List Writing Prompts for Your Students
If you need easy writing prompts, and if you want to put a smile on your students' faces, try these other list writing prompts.
Listmaking Writing Prompts
I created this additional set of writing prompts for my oldest son when he was in elementary. You can easily snag this set of eleven prompts as it is packaged together for you in one easy download.
Seasonal Writing Prompts
If you need more easy writing prompts for your students, try this pack of 64 seasonal prompts from the Tip-Top Printables Shop. This set includes a variety of lists to make as well as survey questions to answer and justify.