After reading The Lorax, Elijah was concerned about pollution and animals. We had discussions about ways to protect different species.
He wanted to learn more, so I decide to make a set of notebooking pages about endangered and extinct animals.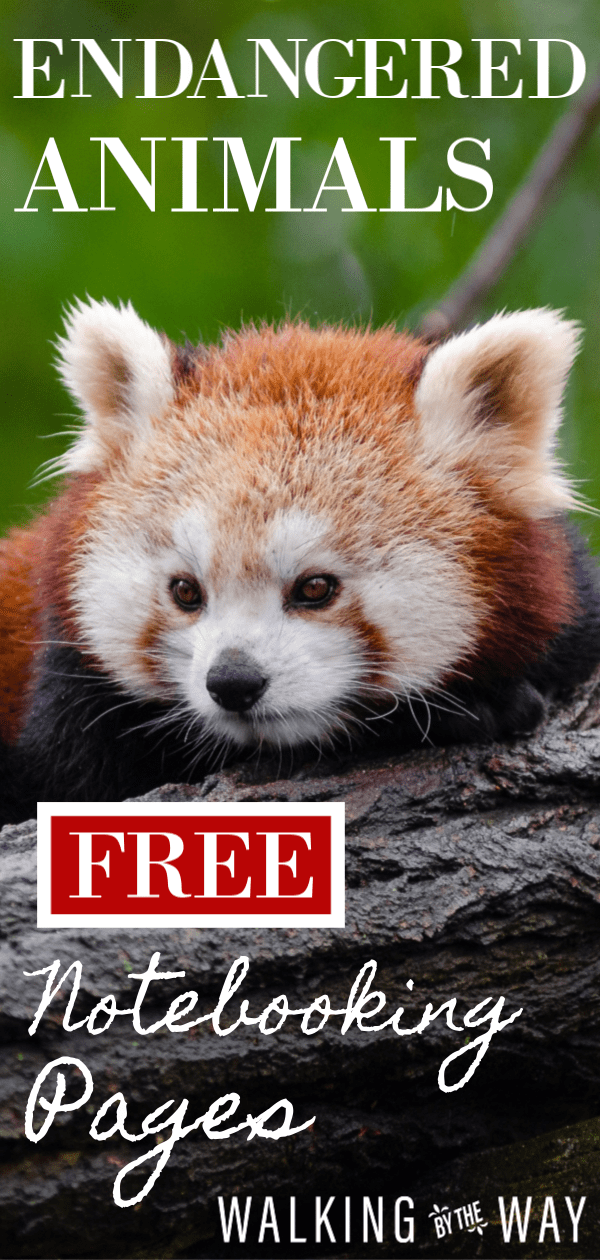 Endangered Animals Notebooking Pages were designed to go with Almost Gone by Steve Jenkins.
Elijah checked out a stack of books from the library. He sifted through those resources and used various books for different animals.
How to Use Endangered Animals Notebooking Pages
Your student can use just a few of these (to supplement a unit such as The Lorax), or he can completed the entire set if he wants to do an entire unit study on endangered and extinct animals.
What's Included in This Endangered Animals Notebooking Set?
The download includes pages for the following animals:
Grand Cayman Blue Iguana
Northern Hairy-Nosed Wombat
California Condor
Addax
Yangtze River Dolphin
Assam Rabbit
Miami Blue Butterfly
Javan Rhinoceros
Golden Lion Tamarin
Eastern Barred Bandicoot
Giant Stick Insect
Dwarf Water Buffalo
Bactrian Camel
Waterfall Frog
Coelanacanth
Iriomote Cat
Abington Island Tortoise
Northern Right Whale
Moa
Steller's Sea Cow
Tasmanian Wolf
Guam Flying Fox
Dodo Bird
Download Your Free Endangered Animals Notebooking Pages
Just click the link below the image to grab your free notebooking pages for Endangered and Extinct Animals.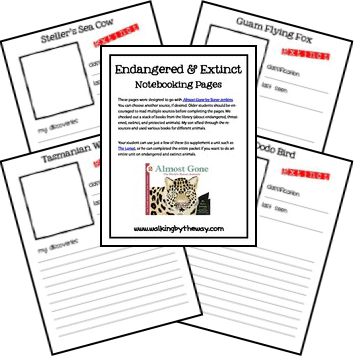 Download Free Endangered Animals Notebooking Pages