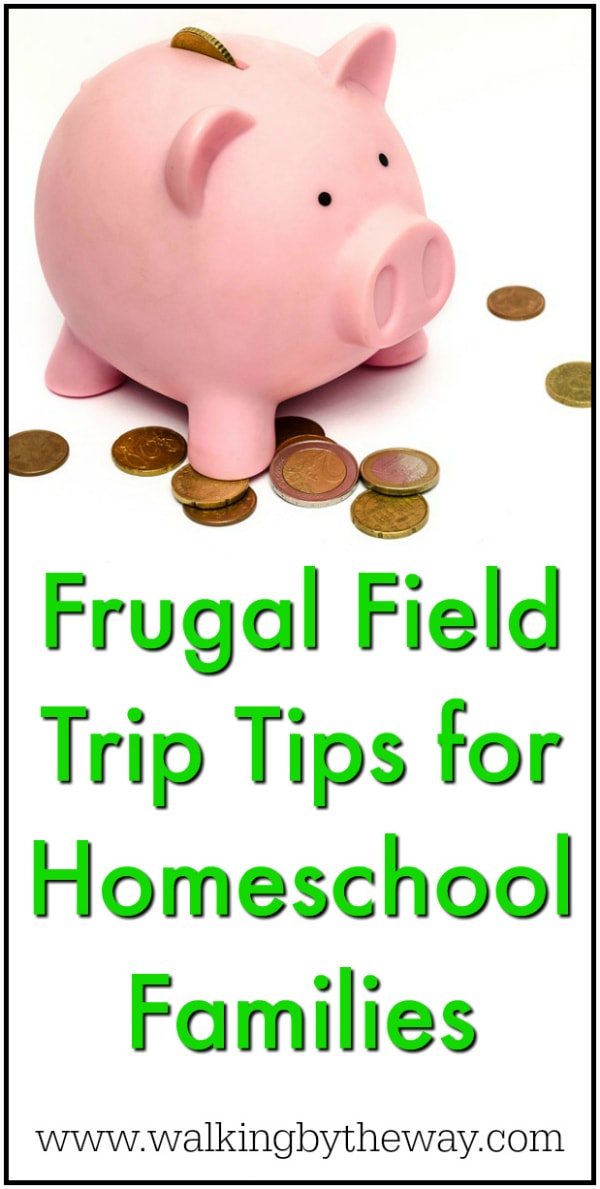 You don't have to break the bank to field trip often and much. Some trips are available to you at no charge, and others you can visit at a discounted price.
Free Field Trip Ideas
This is a tried and true list; we've taken field trips to almost every destination below! And they were all FREE.
Fire Station




Police Station




Local Airport




Library Tour & Library Programs




Post Office




City Hall & Mayor's Office




Local Bakery




Pet Shop




Local Bank (or Credit Union)




Daily Newspaper




Telvision Station




State Capitol




Veterinarian




Recycling Center




Transportation Department



Museum Day (every September). My family was able to take a tour at Mammoth Cave for FREE on Museum Day. You can check the link to find out when the next Museum Day is and what museums will grant you free admission on that day.

Every Kid in a Park–a new White House youth initiative to get all 4th graders and their families to experience the places that are home to our country's natural treasures, rich history, and vibrant culture FREE OF CHARGE! If you have a 4th grade student, your family can visit any national park for free.
Thrifty

Field Trips

State Parks
I can buy a state park pass for $50 that allows me entrance to any state park in my state for one year. This is a great deal–especially if you love nature study.

State Park Programs
Most of our state parks offer programs for homeschoolers; they are usually $2 per child (and they waive the entrance fee for the day); this is a steal of a deal!

Museum Offers
Check websites for coupons and special offers; some museums host free days or special days for students who are homeschooled.

Theaters
Check your local ballets, theaters, and drama clubs for school matinees. They usually offer school groups tickets for half price.

Local Farms
Ask local farm owners if you can have a tour. We've seen horses up close and personal (for free!); we've also toured a local dairy farm for $2/child.

Visit as a Group
Go with a group! We recently visited a museum with our homeschool group. They charged us $2/student and chaperones were free, so I spent a whopping $4. If I would've taken my children to the same museum without the rest of the group, our entrance fee would've been $22! We saved $18.
Another Smart Deal: Buy a Membership
We've purchased and been gifted memberships to museums and zoos. It's always been a smart decision for the following reasons:
It encourages us to GO. A lot. We have spent $75-$150 on various memberships. We usually visit 7-10 times. Some of these places would cost us $60-$80 to enter ONE time. You can add up the savings and see that it is considerable.




Some museums have extra benefits like dramatic productions which were also included in our membership.




Some museums offer reciprocal benefits to other museums. This is a BIG bonus. We have used our reciprocal benefits in Chicago multiple times, and we were admitted to the reciprocal museums at NO charge. We've also gone to the Louisville Science Center with reciprocal benefits and plan to go to The U.S. Space and Rocket Center with our benefits. If you travel much, you should explore museums in your area that offer reciprocal memberships. Check out the links below to see what's available for your area.
Association of Children's Museums Reciprocal Program
NARM (North American Reciprocal Museum) List
North American Horticultural Society Reciprocal List
Save Money: Pack Your Lunch
I pack lunches 99.9% of the time for field trips. It ensures that my kids get a healthy-ish meal for the best price. I use plastic boxes with three compartments; I also invested in some reusable water bottles.
I've found it to be prudent to pack snacks (so we won't be tempted to buy any) and an extra (frozen) bottle of water for each child to drink later in the day when they MUST have another drink.
Even More Ideas
What other ideas do you have for free or cheap and frugal field trips? I'd love to hear YOUR tips!