If your preschooler needs a little more practice making patterns, this one is for you!
You need some bamboo skewers and an assortment of brightly colored veggies. We used black olives, cucumbers, pea pods, yellow & red peppers, and carrots. I don't recommend the carrots, though. They are hard to get on the skewer.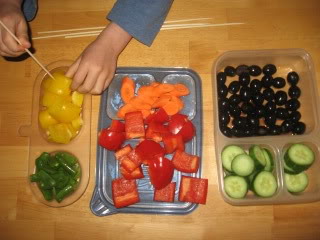 Before we started we asked each person what they wanted on their kabob. Elijah wanted pea pods & carrots. Jason wanted red and yellow peppers. I wanted red peppers, cucumbers, and olives; Simon wanted everything.
I explained to Simon that we were going to make patterns. Since Elijah only had two vegetables, the pattern for his would be carrot, pea pod, carrot, pea pod. Simon started working.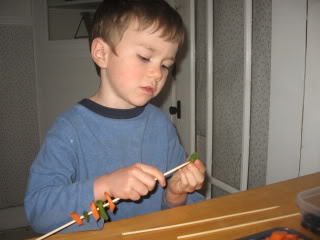 Next, he went to work on Jason's. He completed this simple pattern without any help.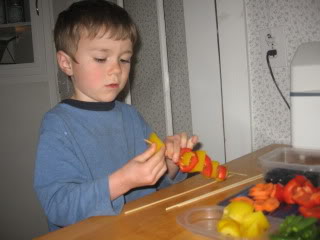 Mine was going to be a little bit trickier. He figured it out and filled up a skewer for me.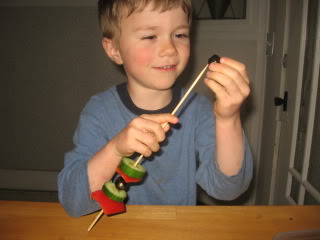 We saved his for last since it was the hardest. I helped him get going and he took over after the first round. He loved this and did better with it than other pattern activities we've tried.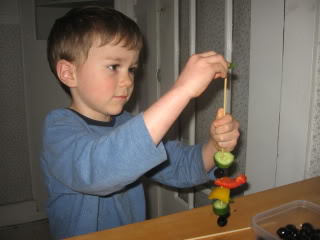 Here are Simon's finished patterns . . . all ready to go as our side dish to a homemade pizza pie! Yum!