One of the classes our homeschool co-op is offering this spring is gardening for kids. The class is for 1st-3rd grades, and it is being taught by various master gardeners in our area. Many states have Master Gardener programs; you can check this website to find a program in your area. I have found that it is terrific to bring in outside teachers who have passion for their subject! It stirs up student interest and curiosity in a way that we cannot do on our own. It also takes some of the teaching burden off the mothers; it is a win-win!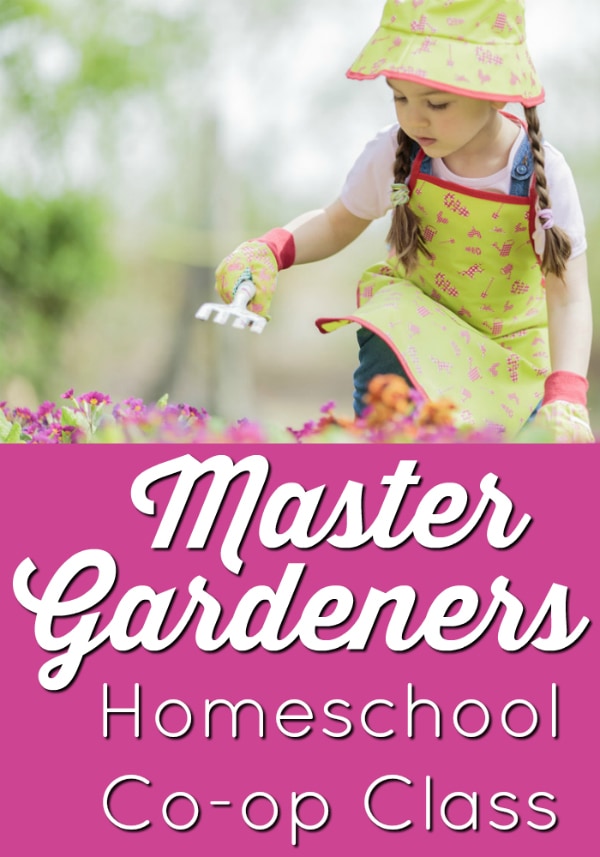 Class Topics in Gardening for Kids
I don't have a syllabus to share with you, but some of the topics the master gardeners are teaching include:
plant helpers (wind, animals, how seeds travel)

unusual vegetables and fruits

germination (starting seeds)

composting

planting (how to start indoor plants)

windowsill garden

three sisters garden

pizza garden

creative container gardenting

making newspaper pots

seed identification

making plant and garden markers using rocks and tongue depressors

bugs in the garden (who helps and who hurts)

service project (volunteer to plant flowers at a nursing home, senior center, or church)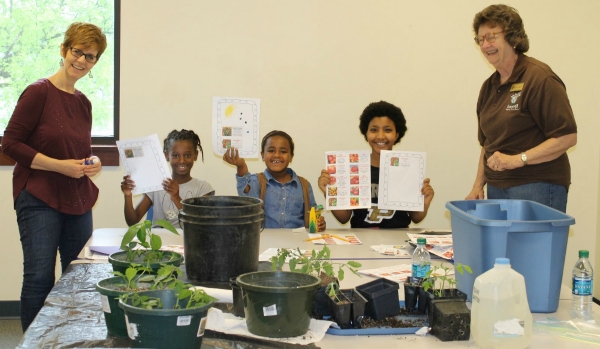 Stories for Young Gardeners
The students will be learning about gardening, working on projects, and listening to some great books and stories.
Gardening Journal
The gardeners are also including a journal and asking the children to write and draw in their journals at the end of class. The directions and some ideas for using the journal pages are included in the 21 page download below.