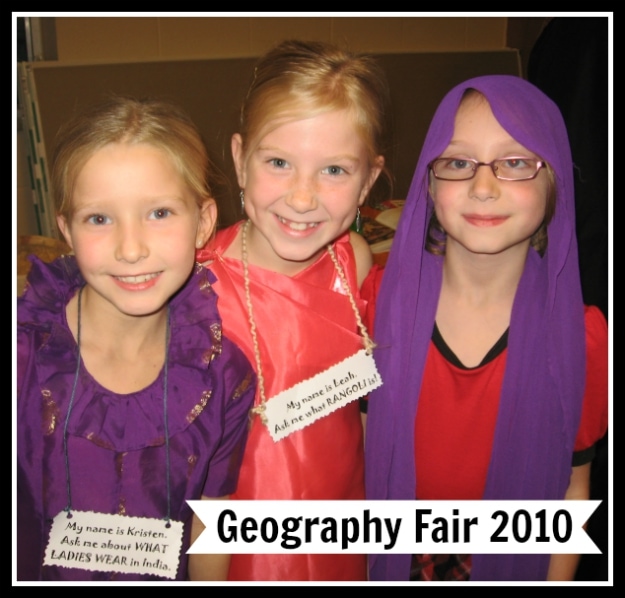 Last year's geography fair was a hit, so we came back this year for round two. I am going to add a note before the post because, chances are, you don't actually read what I write by the time you are 3/4 the way through. I know how it goes. It's all about the pictures.
So, here's the note–If you want to organize a geography fair for your homeschool support group or cooperative, I have information about that in this post. You should at least consider organizing one (or rope some other mom into doing it for you) because it is too much fun.
Here are the 2010 Geography Fair Displays.
New Zealand
He had a fun, interactive word game.
Italy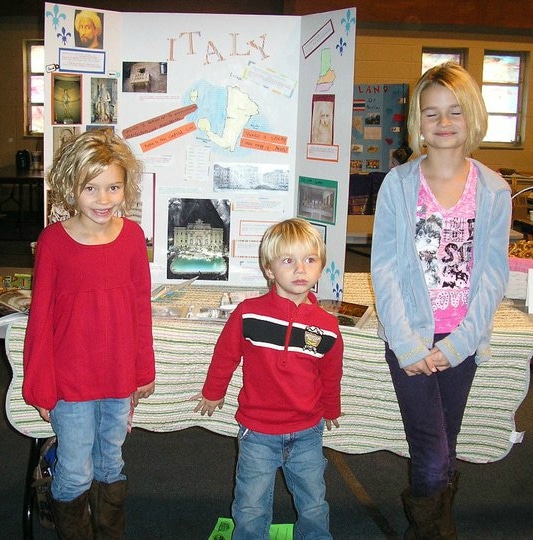 I thought this was a clever idea. What a great way to get people to ask the kids a question! The sign says, "Ask us why we're serving you pretzels!" This display also had an Italy trivia quiz running.
Thailand

So visually appealing! There was more to this display, but you can't see it all in the pictures. You could try a spicy kind of corn bread here.
Zimbabwe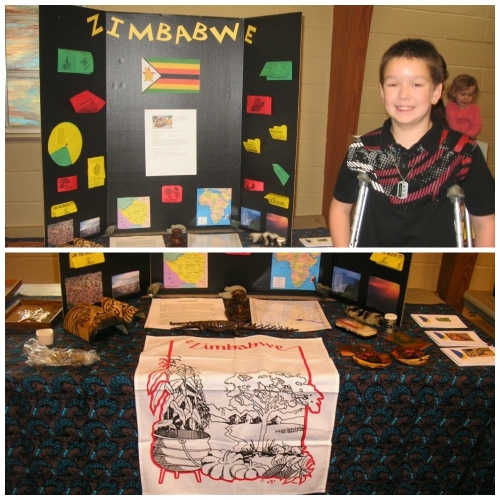 You could beat a drum or taste a yummy pumpkin scone (England has had an influence on this country!) at this display.
Japan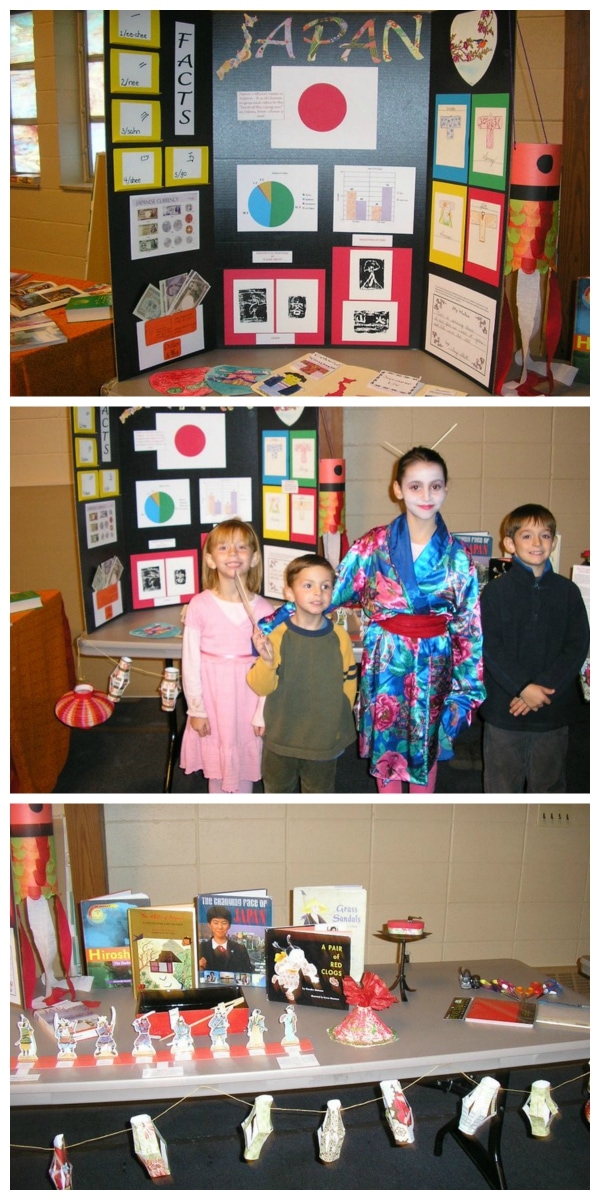 You could make a Japanese lantern here and taste some homemade Pocky!
Brazil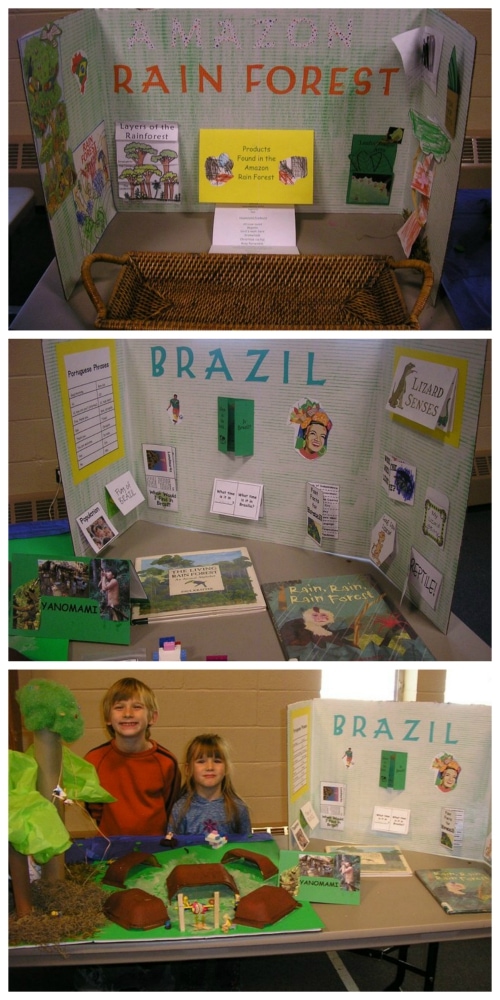 This display had an amazing rain forest scene! You can't see it all in the picture, but it was very cool.
Guatemala
I wish I had better pictures of this display. She made a small worry doll, had a model of a Mayan pyramid, a salt dough map, an instrument to play, a Guatemala lapbook, and some Guatemalan coffee and corn cake. Yum!
Australia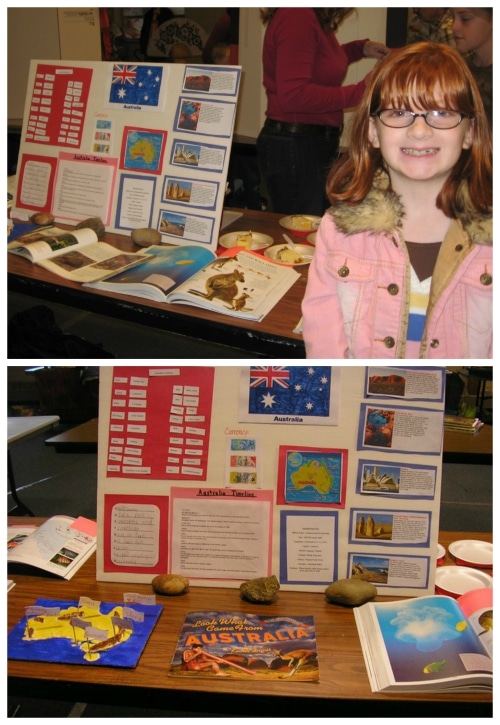 You could tell that she had a lot of fun learning about Australia! They did a complete Download N Go notebook, had some lollies, gave out Lammy samples, and made a salt dough map. The acrostic on the board was fantastic.
Vietnam

So much to see here including a conical hat, a Power Point presentation, and a lot of shrimp complete with sauces for dipping.
Germany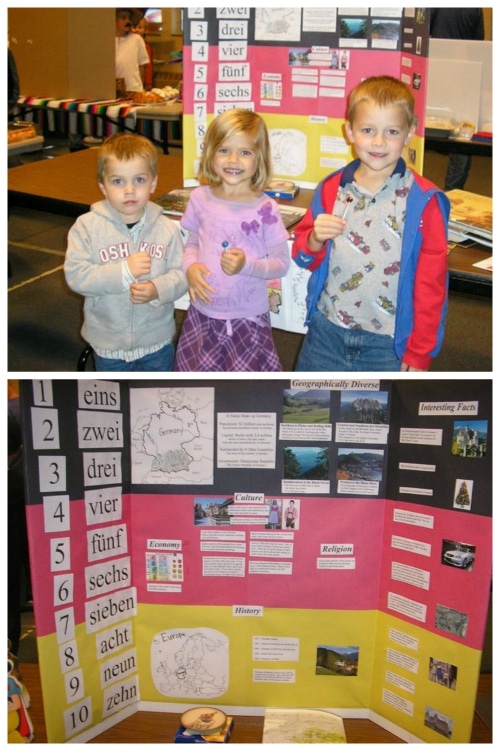 At this display you could learn to count to ten, learn about the colors of the flag, and try some seltzer water.
India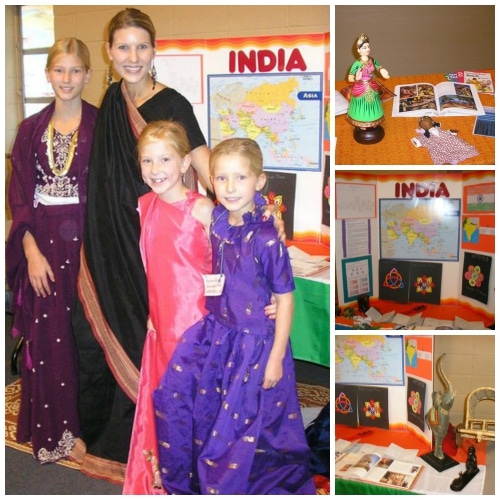 This display had two tables, but I don't have very many pictures. I know they had tons of cool artifacts, an India design coloring activity, a salt dough map, bracelets/clothes to try on, and an India lapbook. I wish I could've spent more time looking!
China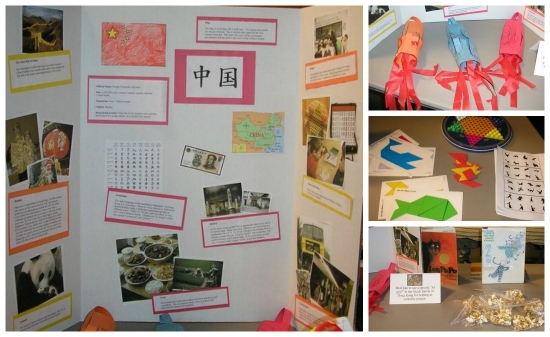 Play Chinese checkers, complete some tangrams, or eat some five spice popcorn at this display!
Canada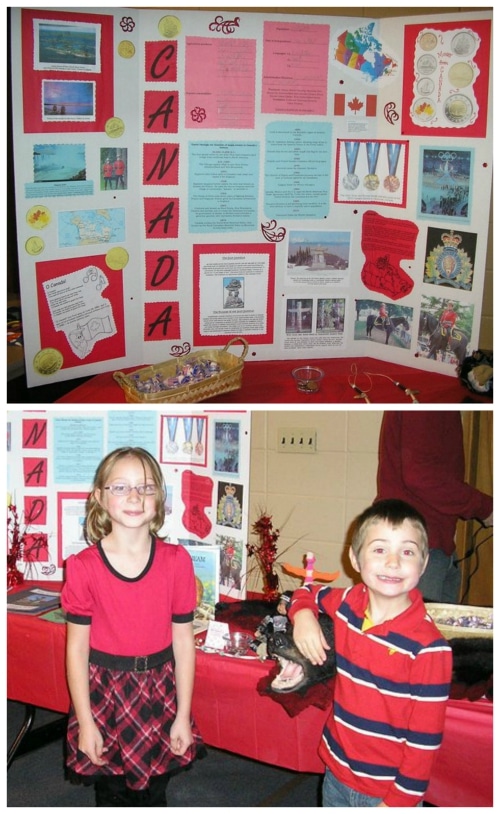 This display was a big hit–a real bear rug AND bear chili! There was also a coloring contest ( with prizes!).
Mexico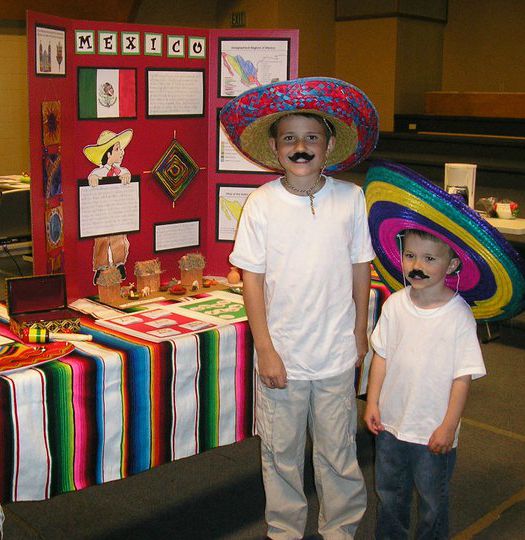 I bet you can't even recognize these two! Since they are mine, they get an entire blog post.
Check out my Geography Fairs Page for posts on:
How to Start a Geography Fair

Geography Fair Research and Project Ideas

and More!