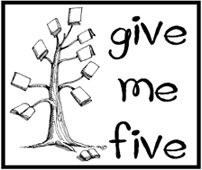 I want to learn my ABCs, won't you read a book to me?


The Z Was Zapped by Chris Van Allsburg
My favorite alphabet book! Quite the drama unfolds as B gets bitten, E evaporates, M melts, and U is uprooted! The illustrations are perfect.
Alphabears by Kathleen and Michael Hague
Sweet text and charming illustrations. A great addition to your home library.



On Market Street by Arnold Lobel
The merchants are opening up their doors allowing you to peruse their wares. You will find all sorts of fun things to buy on market street! Each page is devoted to one letter of the alphabet. The illustrations are clever and whimsical. This book is a delight for young eyes.

Note: Not every family will love this book because X is for Xmas trees. I simply explained to my children that some people shorten Christmas to Xmas, but we don't. You can use it as a teachable moment.


The Accidental Zucchini by Max Grover
A fork fence, a macaroni merry-go-round, and peach pie pile. Expect the unexpected in this easy to read, fun to look at alphabet book.

Eating the Alphabet by Lois Ehlert
C is for currant, corn, celery, and cucumber. Cabbage, cherry, carrot, and cauliflower. A simple book done in the bright drawings you expect from Lois Ehlert.
What alphabet books do your kids love?