Six more boxes full of sweet fun today!
Box #1
Elijah and I did another graph. We polled friends & family members (via Facebook) to find out their favorite kind of candy.
I printed off all the data for Elijah to compile and chart.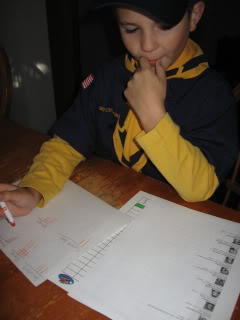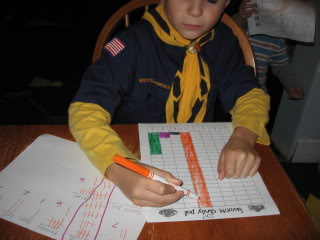 After Elijah finished with his bar graph, I took him to Create A Graph where we made a line graph and a pie graph.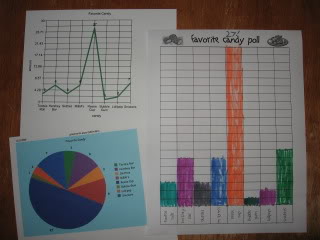 Box #2
Psalm 34:8 copywork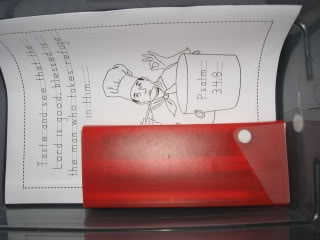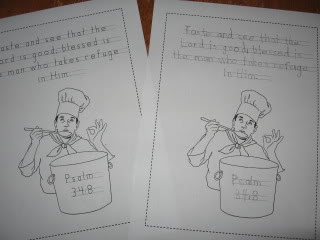 Box #3
Story Problems (with a treat tucked in the box!) You might need to create your own problems to fit your students' current math level.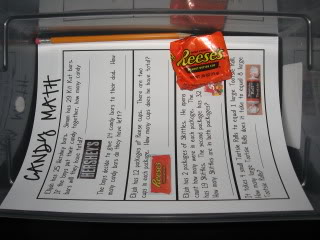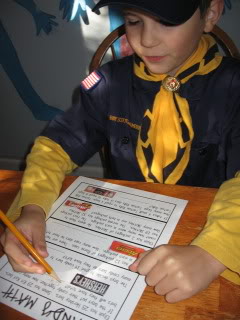 Box #4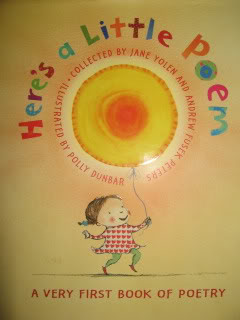 We read "Circle of Sun" from the Here's a Little Poem poetry anthology. We discussed list poems, alliteration, repetition (the -ing words), and rhyme. I had Elijah list all the words he could think of that related to candy while I recorded them for him.
After we had a good list, we went to the computer to compose a list poem. I asked him how he wanted to start the poem. I asked him to find words that were similar (referring back to the alliteration, repetition, and rhyme). I asked him what phrases he thought sounded good together. I kept asking questions to make him think about how he wanted to construct the poem. I helped him here and there, but this is mostly his own work.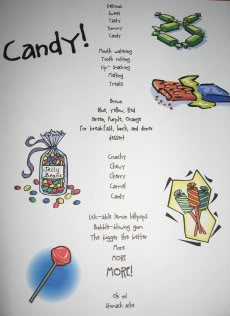 I helped him group the words together, and here is his finished poem:
Candy

Delicious
Sweet
Tasty
Yummy
Candy
Mouth watering
Tooth rotting
Lip-smacking
Melting
Treats
Brown
Blue, yellow, red
Green, purple, orange
For breakfast, lunch, dinner
Dessert
Crunchy
Chewy
Cherry
Carmel
Candy
Lick-able lemon lollipops
Bubble-blowing gum
The bigger the better
More
MORE
MORE!
Oh no!
Stomach ache

Box #5
Science Experiment #3- Chromatography (color separation)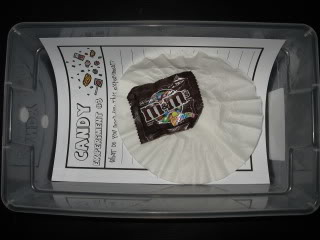 We only used the brown M&M's for this.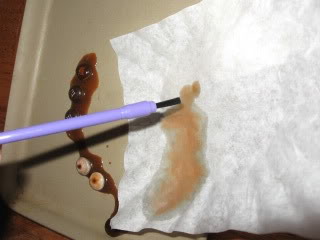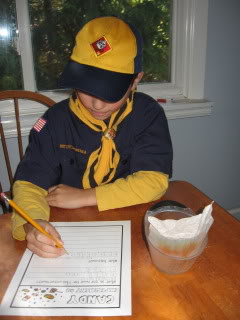 It worked! The brown separated into a rainbow of colors!
Box #6
Science Experiment #4- Dissolving Hot/Cold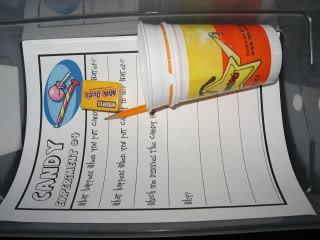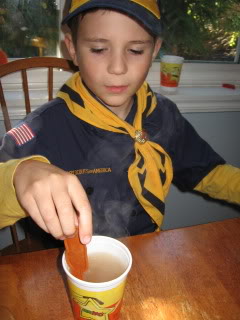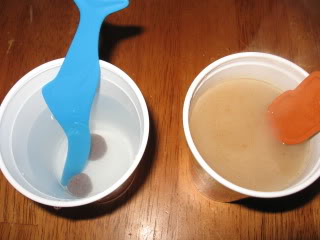 We used boiling water for the hot water. The Milkduds dissolved very quickly! This was a simple (but effective) experiment.

Here are the printables we used today.
Do you need more ideas for Candy School?
~play Candyland
~set up Candy Shop; we will be doing this in the days to come…I am stashing candy away just for this purpose
~Write a story — "Chocolate for Lunch"
~make M&M pancakes for breakfast or lunch
~use M&M's or Skittles to make an artistic mosaic
~estimate how much candy you have then count it. Figure out how close you were to the actual amount.
~complete more Candy Experiments
~Hang out at Wonka Land
~compare & contrast the amount of sugar in different kinds of candy; graph or chart the information
~review the Food Pyramid and discuss why we should limit sweet treats
~use different candy shapes to make caramel apples with funny faces
~make candy jewelry – for your preschooler, start a pattern for her to finish
If you decide to do candy school at your house, I'd love to hear about it. Please leave a comment or a link!

Happy Candy-Schooling!