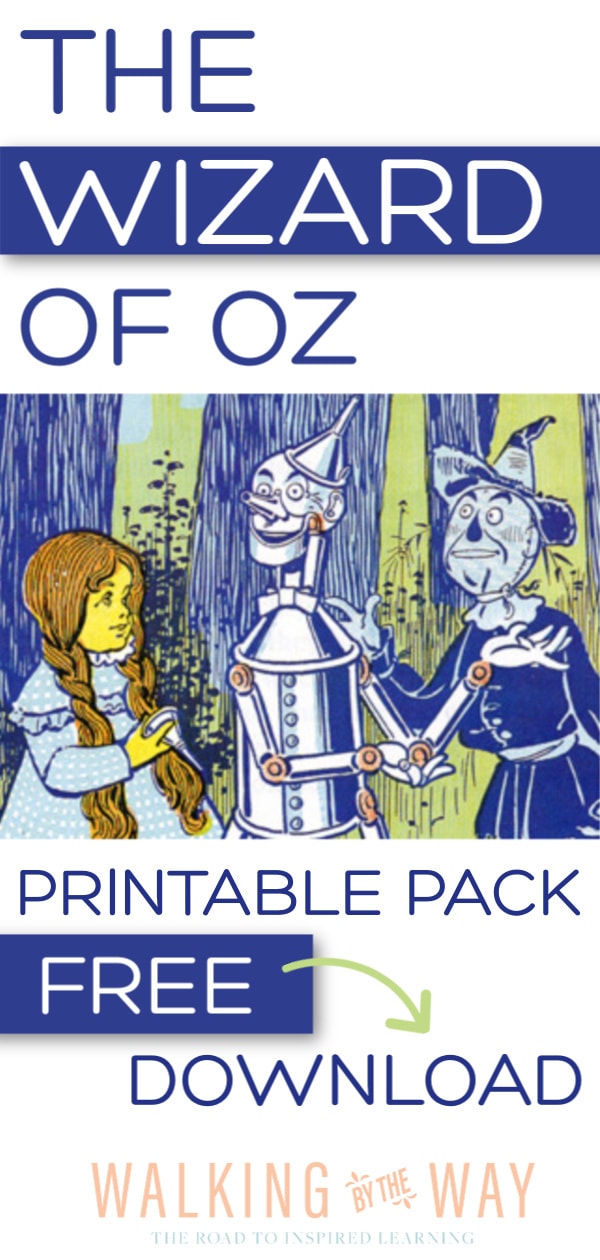 L. Frank Baum was born May 15, 1856 in New York. He is best known for the book he published in 1900, The Wonderful Wizard of Oz, an American fairy tale.
I read this book to my boys when Elijah was in first or second grade. A few months later we went to a play, The Marvelous Land of Oz, and a homeschool program where the instructor (a true lover of all things Oz) informed Elijah that there were gobs of Oz books. She even teased him with pieces of the future plots. 
Elijah persistently asked me to buy the books for him, and over time we collected the entire series–some of my fantasy-loving boy's favorites.
We encourage you to read the book, if you haven't ever done so. It's a different experience than watching the movie. After you read the book, you can extend the learning with our (yes, Elijah helped with this!) Wizard of Oz Printable Pack.
The pack includes the following activities:
a notebooking page to record research about L. Frank Baum

a Venn diagram to compare and contrast the book with the movie

a favorite character graph

an Oz book challenge

pages of copywork

create a character

learning about the fantasy genre

a word search
I also have a pin board ~ Journey to Oz where you can find more ideas to dig deeper into this book.