As the parent of a child with special needs, I understand that sometimes you feel as if you are drowning in an alphabet soup of diagnoses: SPD, ADD, ASD, PTSD. And on it goes. Part of my son's soup includes SPD (sensory processing disorder) and PTSD (post-traumatic stress disorder).
I understand the soup. I also understand that the letters aren't what matters the most. What matters most is finding ways to help our kids grow. I am thrilled when I find a therapy that works for my son. I am equally excited when I find a new tool to help him. Dreampad offered that opportunity to me.
I chose to receive a free Dreampad Pillow, and I was compensated for the time I invested in this review. All opinions are mine and truthful; I was not required to post a positive review.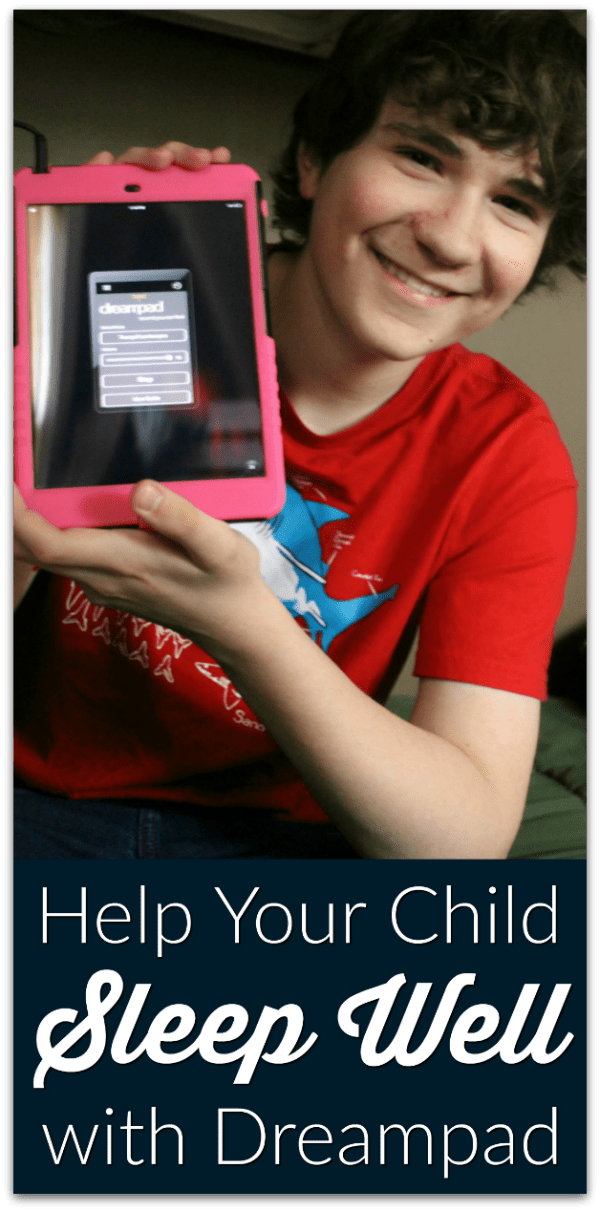 An Overview of Dreampad

What is a Dreampad?
Dreampad from Integrated Listening Systems is a unique pillow that helps my son sleep better at night. It is designed to deliver music that only he can hear, and it does not require him to wear earbuds.
The pillow holds a small device and connects to our iPad.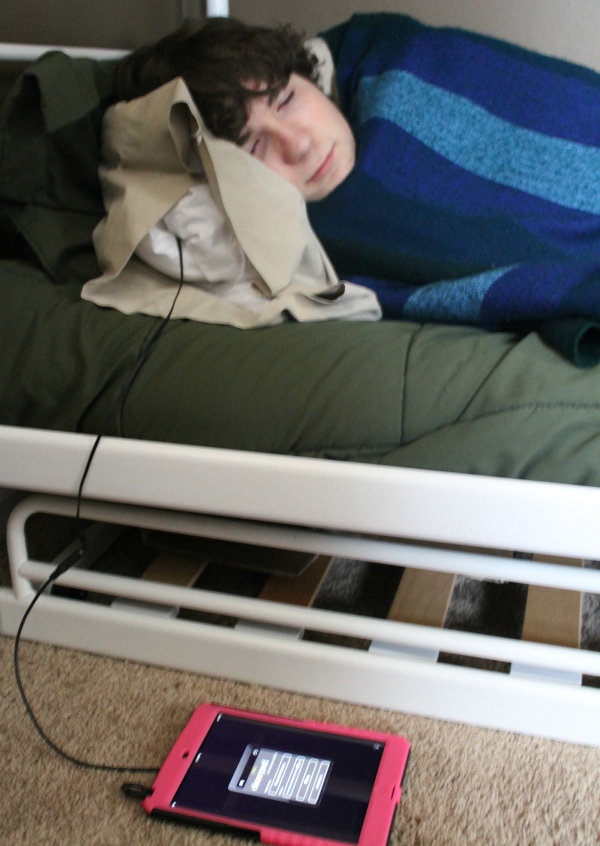 Dreampad is super simple to use. My son connects the iPad to his pillow and chooses one of the five music programs and selects how long he wants it to play.
You can watch the two minute video below to see how easy it is to get started.
How Dreampad May Help with PTSD

Did you know our bones are conductors? Bones transport sounds throughout the body. Dreampad uses your body's natural sound transportation system to carry vibrations to the inner ear. This area of the body is connected to the parasympathetic nervous system.
Our bodies also have what is known as the sympathetic nervous system. This system is responsible for activating flight or fight responses. When you have post-traumatic stress disorder, your sympathetic nervous system is often activated by sensory triggers (something that reminds your body of the traumatic event, even if you don't realize it). For instance, my son can't handle hearing young children scream and cry. A person with post-traumatic stress disorder tends to have an overactive sympathetic nervous system.
The parasympathetic nervous system facilitates our relaxation response. It helps us calm—it is like an antidote to the effects of stress on the body.
Early research is showing that the Dreampad is effective in stimulating the parasympathetic nervous system. This is awesome news for everyone, but it is extremely important news for people like my son who have a diagnosis of post-traumatic stress disorder. I believe engaging the parasympathetic nervous system is therapeutic for people with PTSD.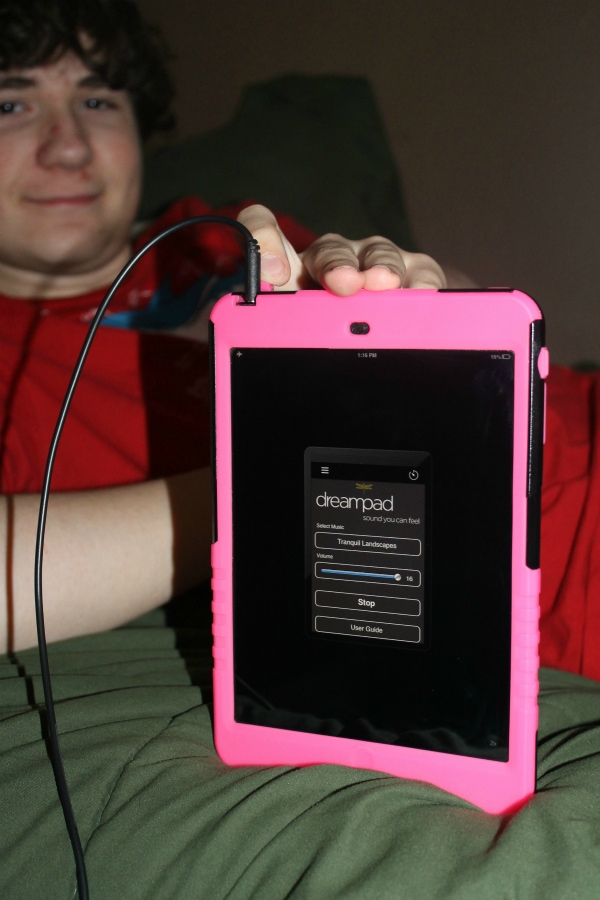 Benefits of Dreampad

My son has been using the Dreampad for about five weeks. He adores the pillow listening system and even insisted that we take it on our family trip to Niagara Falls!
He is definitely sleeping better. The three major differences I have noticed include:
My son falls asleep faster.



There were times before the Dreampad where he "slept" for many hours but looked groggy and was pretty grumpy and tired when he woke up. Now he wakes up feeling refreshed and rested!


He sleeps more soundly through the night and rarely wakes up.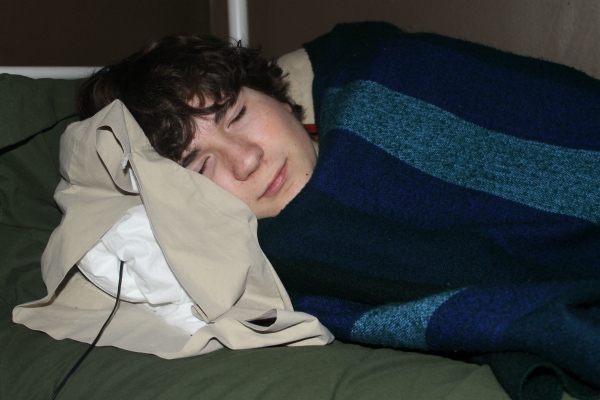 Dreampad Giveaway

One winner will receive the same Dreampad we own–the Dreampad 26 ($179 value). I would love for you to win! (Actually, I would love to win, too, but I think that would be called cheating.)
Dreampad Discount

You have nothing to lose if you decide to try a Dreampad because it comes with a 30 day money back guarantee. You can also use a 10% discount with coupon code MyDreampad at checkout.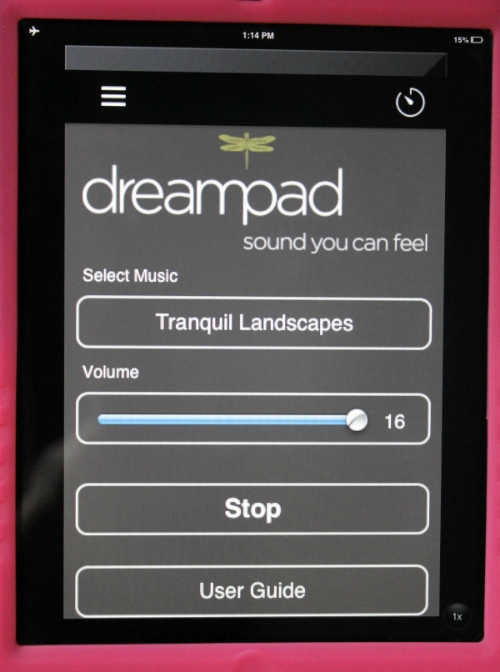 Stay Connected with Dreampad

You can stay connected with Dreampad on Facebook and Twitter:
If you have any questions for me about Dreampad, please leave a comment.