When we started preparing for high school, I told Elijah the door was wide open for history choices. He tossed around a few ideas and settled on ancient history for his first course.  I wanted something simple, so I wrote a course that met the following criteria:
Largely literature based but also included audio and video
Included an easy to follow schedule
Provided solid, engaging learning without being overwhelming
I grabbed one of our favorites, Usborne's Encylopedia of the Ancient World, to use as a spine, and then added some historical fiction and classics to round things out.
Resources Used Throughout the Ancient History Course
Story of the World Volume I
This is an optional resource, but I felt it was necessary for Elijah since we did not study chronological history in elementary or middle school. We used the audio version so Elijah could do other things (work on art) while listening.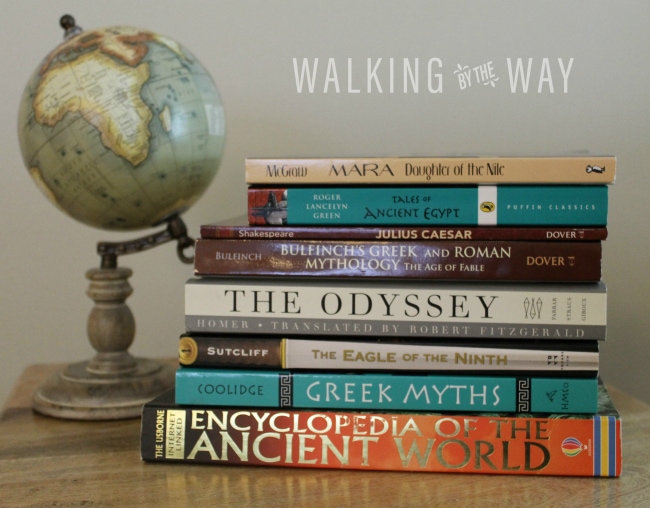 Additional Resources for Ancient Egypt
Additional Resources for Ancient Greece
Greek Myths by Olivia Coolidge
If you want a meatier option for your student, try Bullfinch's Greek and Roman Mythology: Age of the Fable
The Odyssey (translated by Robert Fitzgerald)
If you want a lighter option for your student, I suggest The Wanderings of Odysseus: The Story of the Odyssey by Rosemary Sutcliff
The Ancient Greeks: Crucible of Civilization PBS (check YouTube)
Additional Resources for Ancient Rome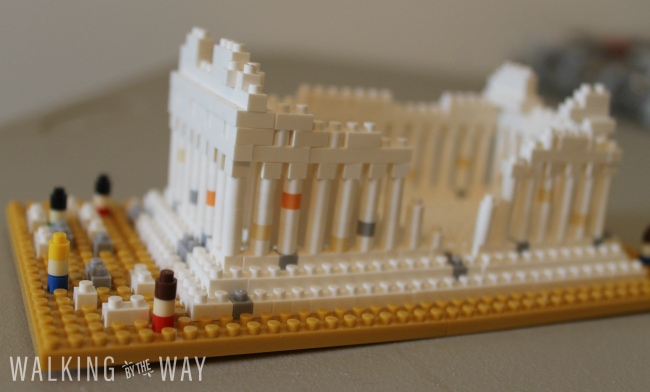 Ancient History Course Structure
Ancient History for Homeschool High School is written as a twelve-week course providing one semester of work for your student. This worked for Elijah's schedule between co-op semesters. It would also be a good summer learning course.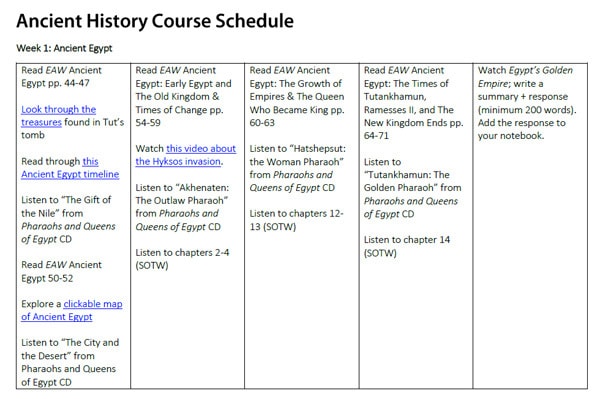 Each scheduled week includes five days of assignments: reading, web-based activities, audio books, and videos.
You can download the student schedule here: Easy Ancient History Course for Homeschool High School
Ancient History for Homeschool Research Projects
A few research projects have been included throughout the course.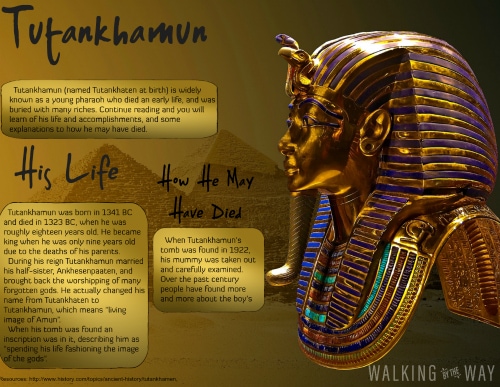 If desired, you can use this Project Checklist to help your student produce a quality project.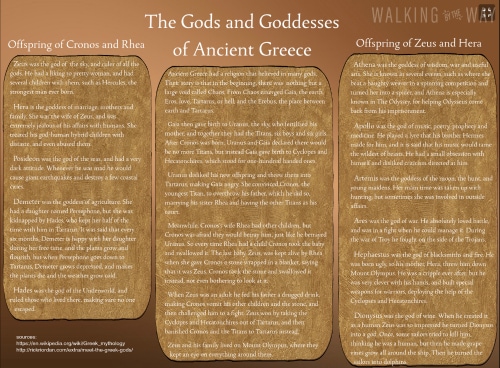 Determining a Grade for Ancient History for Homeschool
Grade was based on the following criteria:
Completed Reading, Audio, and Web Assignments 50%
Research Projects 30%
Ancient History Notebook 20%
If you need an easy gradebook that's free, try this one.
Of course, as always, tweak anything as needed for your student. Let me know if you need any suggestions or if you have any questions.