I love when my kids' interests help determine what I am going to teach at co-op. This homeschool camping class was born because Simon, my youngest son, told me he wanted a camping class at co-op.
I didn't hesitate to say yes. I LOVE CAMPING.

This camping class was written as a nine-week course for 3rd-6th grades.  I enjoyed every second of this class and hope to teach it again.
I will provide you with the course outline throughout this blog post. If you have any questions, please drop a comment or send an email my way.
Week 1: Camping Basics
We used the book Sleeping in a Sack to discuss, compare, and contrast different kinds of camping (backpacking, tent camping, backyard camping, and camper camping).
We used LEGO to make a graph of the different kinds of camping our class had experienced.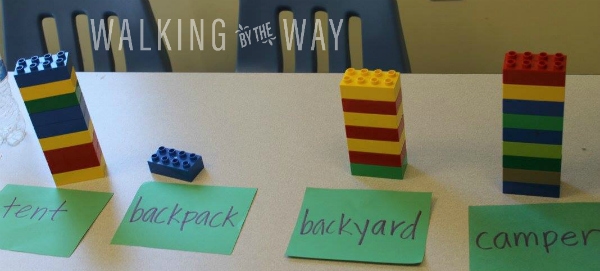 We split into two teams (girls vs. boys!) for a race to see who could put a tent together first.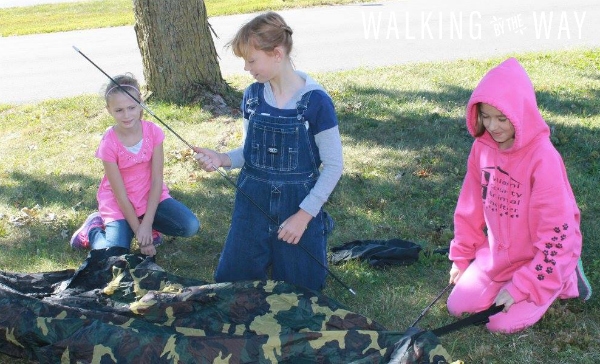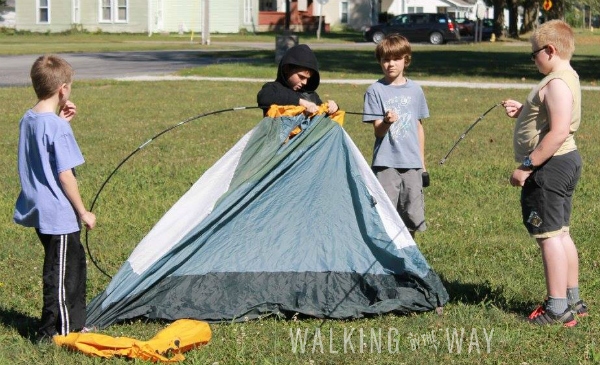 Week 2: Trekking a Trail
We used the book Trekking on a Trail to discuss what to wear on the trail and what you need to take with you.
We also discussed the importance of warming up and practiced some warm up exercises.
We (I mean my friend and co-teacher, Brandy) introduced the kids to a compass.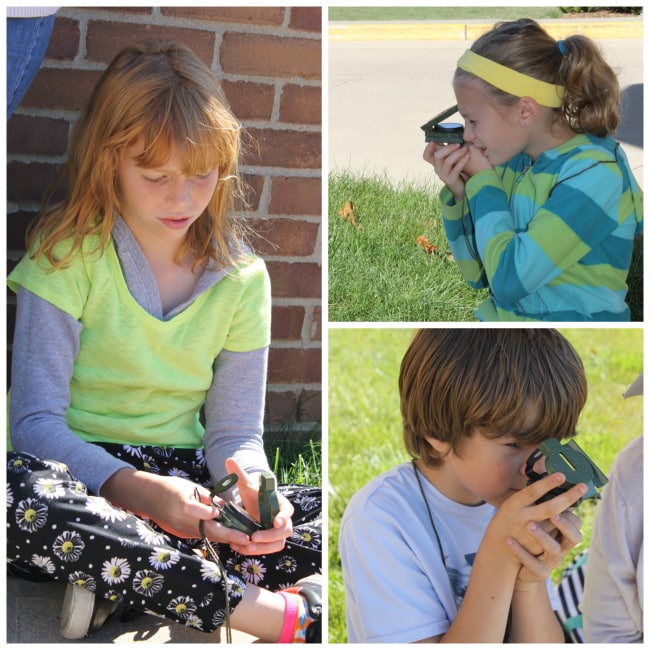 Brandy also planned a treasure hunt using the compass. As the kids used it, they found various trail mix ingredients: chocolate, dried fruit, nuts.
When we returned indoors, we made trail mix.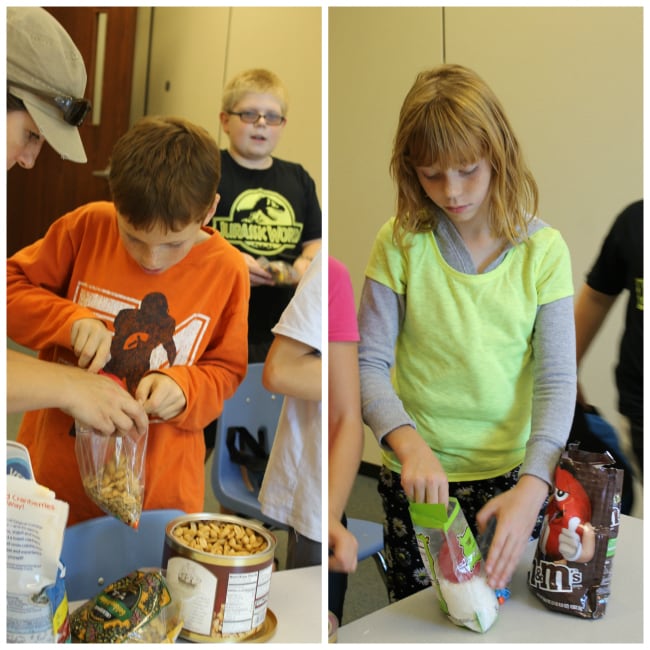 Week 3: Watch Out in the Wild
Each student created a Field Guide of Mammals in Indiana (you could make one specific to your region).
We used these track rubbing plates to add animal tracks to each page.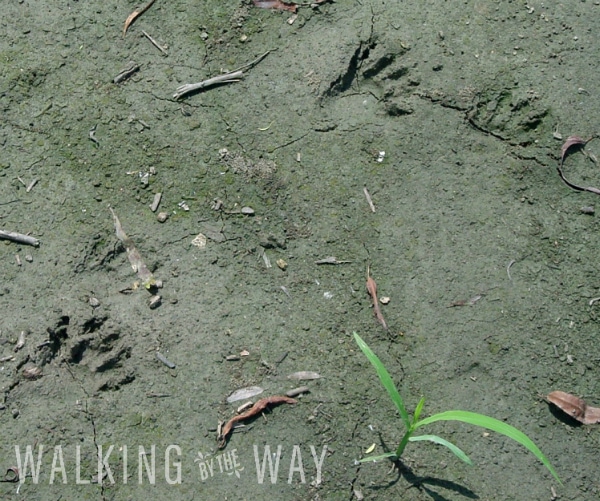 We discussed a few dangerous animals and one dangerous plant using these printable pages:
Week 4: Birding
I gave the students a small lesson on common birds in our state.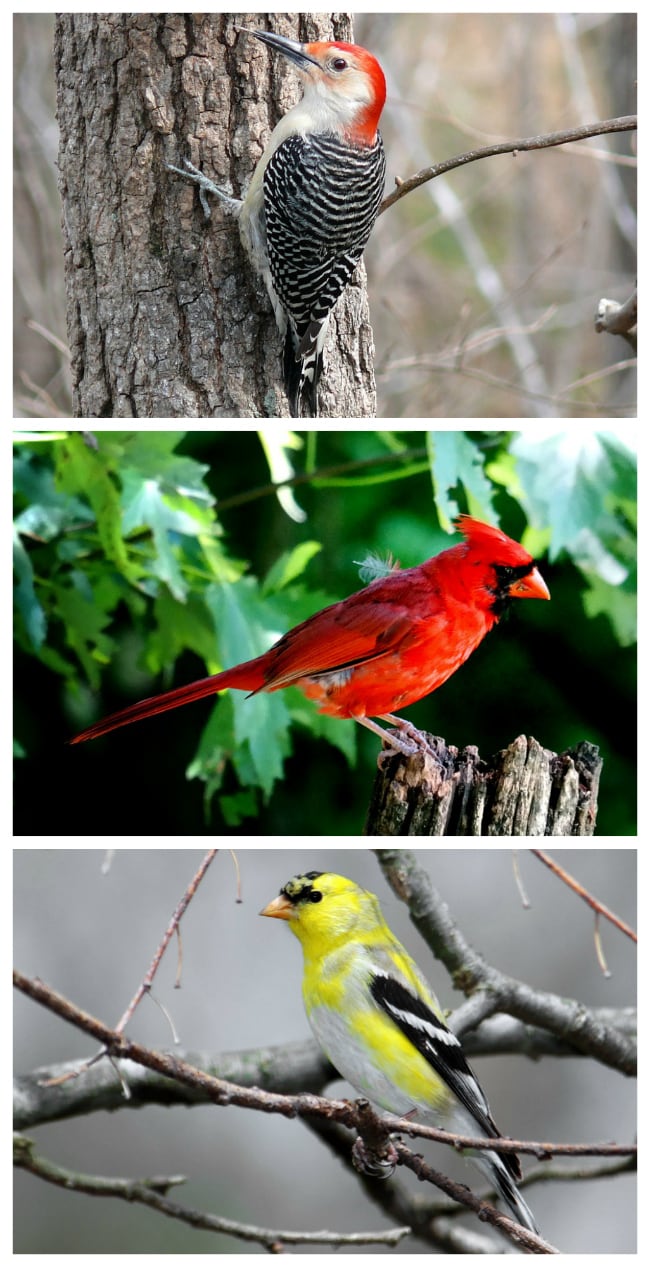 We also discussed bird-watching etiquette and talked about the field marks (what to look for when you are bird watching). Backyard Birding for Kids has a ton of great information in it.
We made Bird Observation Notebooks using the free printables in this post.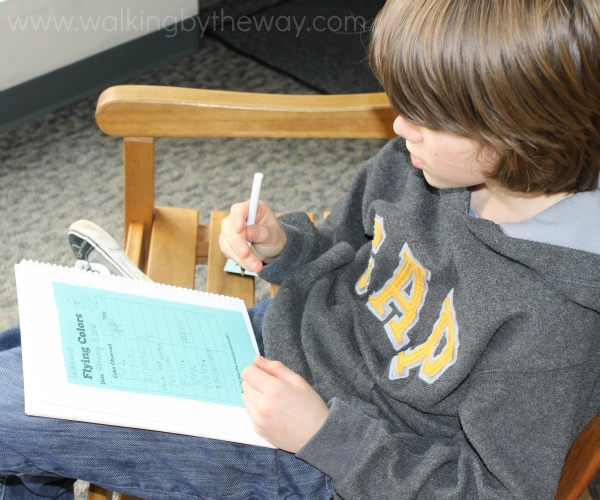 Weeks 5-6: Camping Activities
We spent two weeks working on camping activity boxes.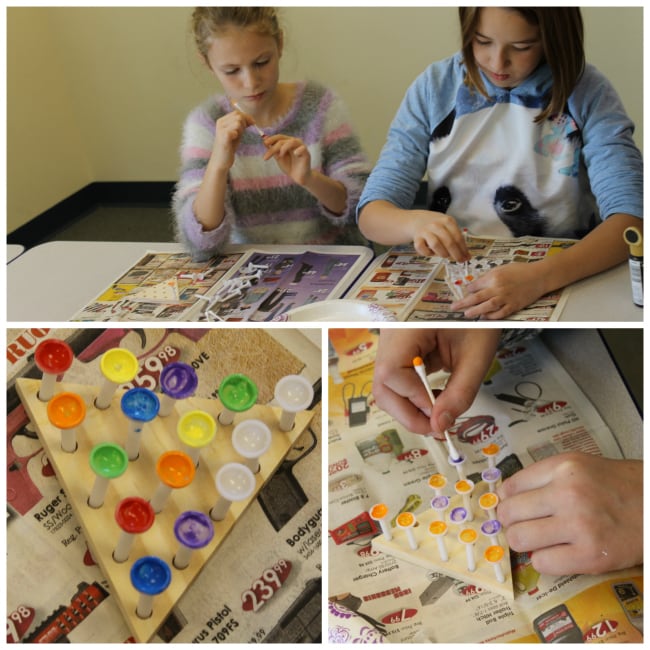 Here are the items we put in our boxes:
Memory Game
Peg Board Game
Jumprope
Beachball
Small dry erase board and pen
Deck of Cards
We made the memory games with stickers and cardstock.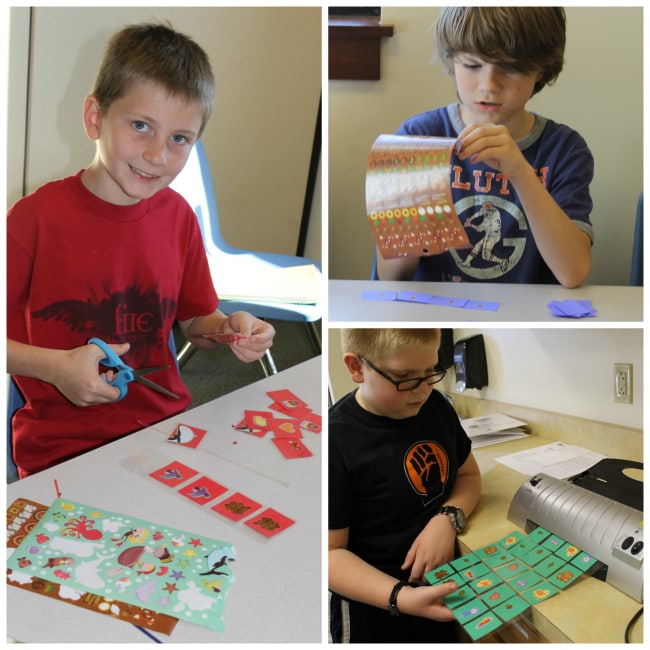 Then we laminated them and cut out the cards, and put them in a Altoids box for storage.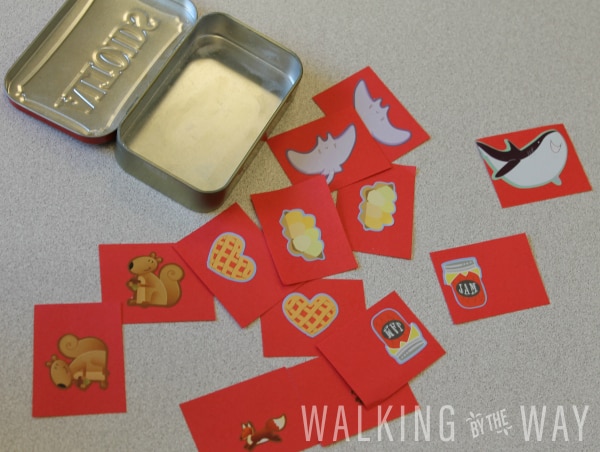 We had extra class time on Week 6, so we taught the kids Slap Jack and War with the deck of cards.
The dry erase boards hosted rounds of Hangman, Tic-Tac-Toe, and the Dots and Boxes game.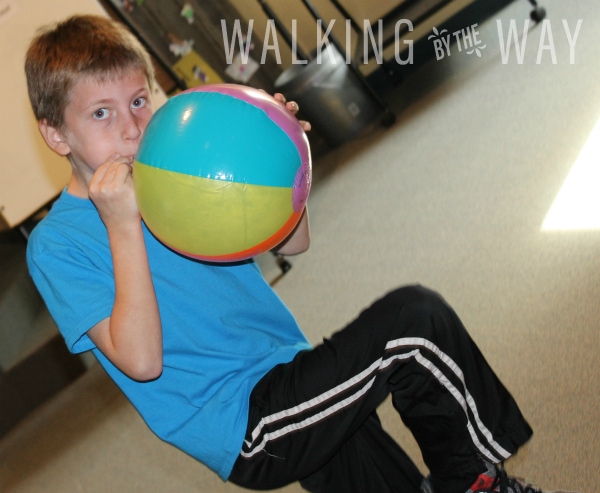 Week 7: Campfire Cooking
We watched a video clip of Bear Grylls and learned how to make a campfire. (You can find lots of clips on YouTube.)
We discussed the different ways to build campfires as well as fire safety. Most of the information came from the book Sleeping in a Sack.
Much to the students' delight, we made some delicious campfire cones.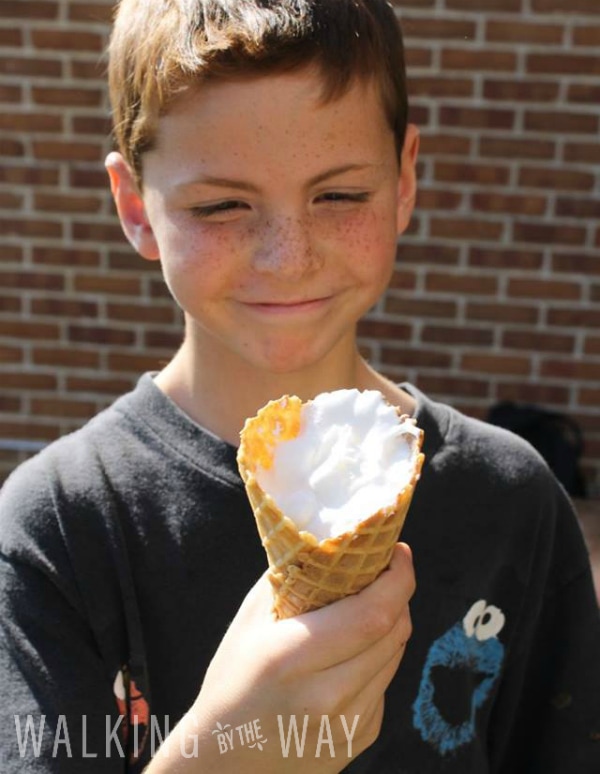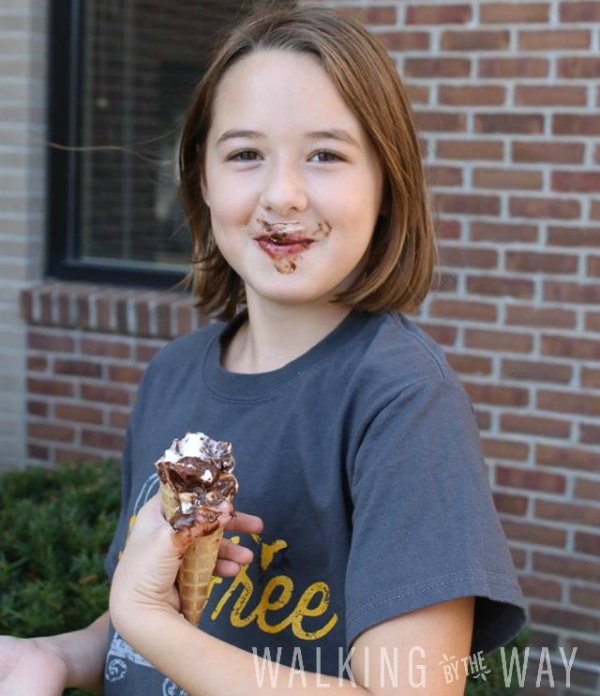 Week 8: First Aid
First, we made our own bug spray with essential oils.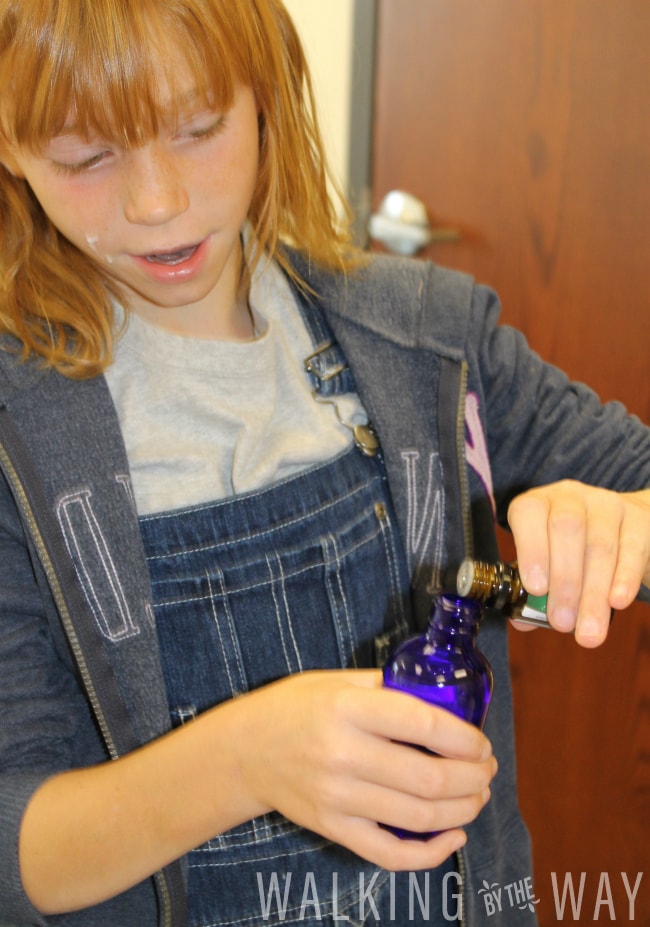 Next, we discussed the various items in a first aid kit and assembled kits.
Our kits included:
alcohol swabs
various sizes and shapes of bandages (including butterfly bandages)
lavender roller bottle
q-tips
baking soda
Students were encouraged to discuss first aid with their parents and to add other important items before camping.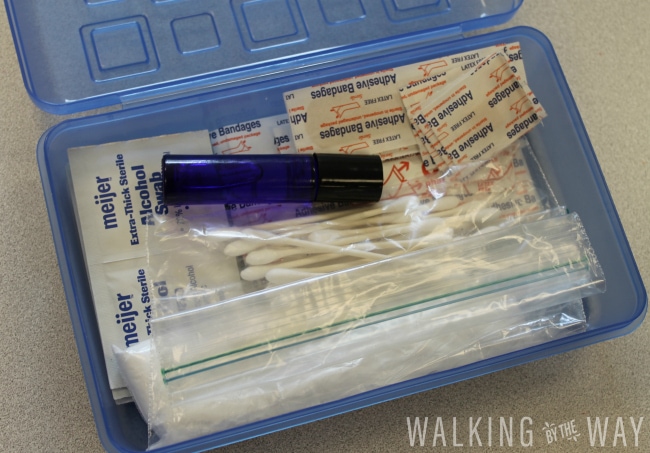 Last, we practiced what to do in case of a sting or a sprain.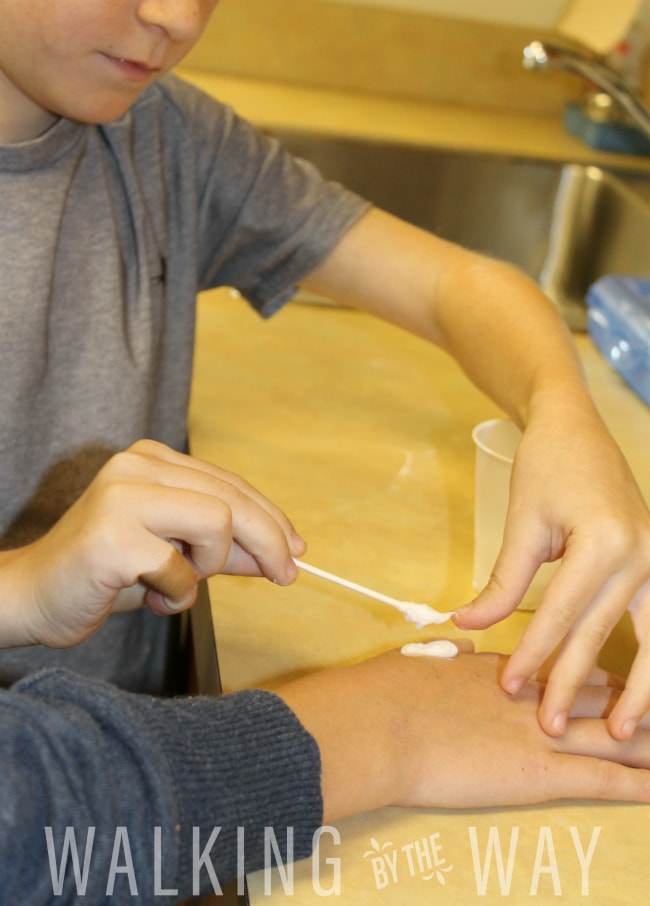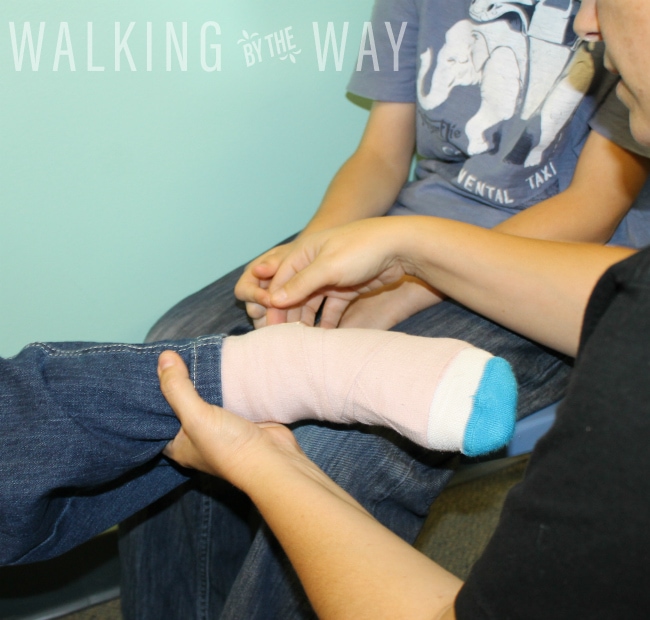 Week 9: Star Gazing
We discussed constellations and their stories. We made star viewers to help us learn the constellations seen in our night sky.
A great resource book for kids is Wishing on a Star.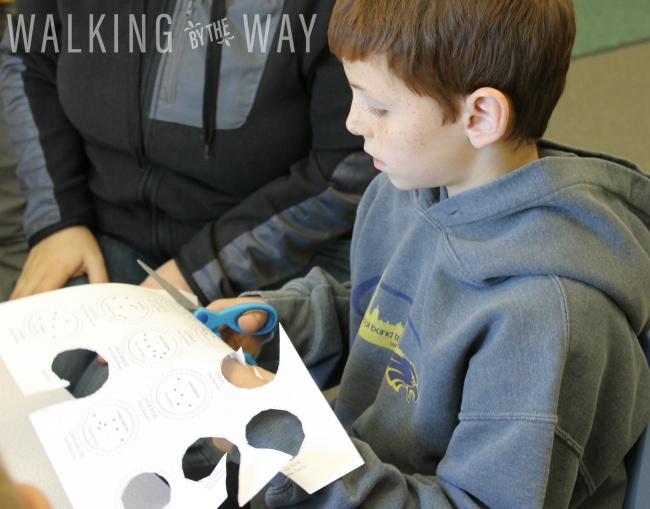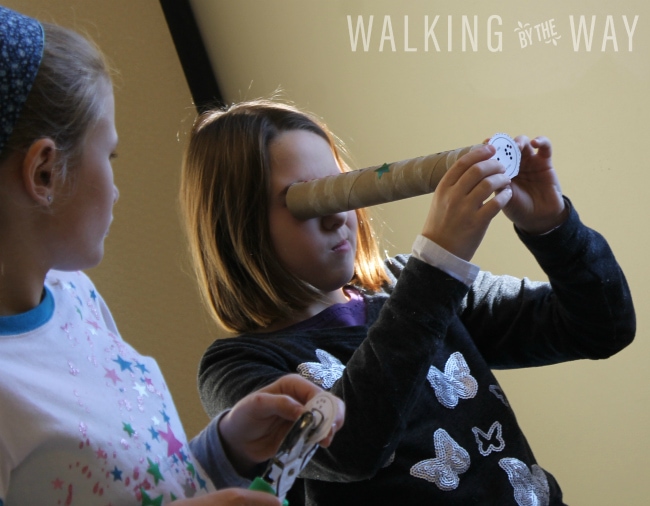 Field Trip
We also had the opportunity to take a field trip to a state park.
While we were there we reviewed fire safety and how to build a fire.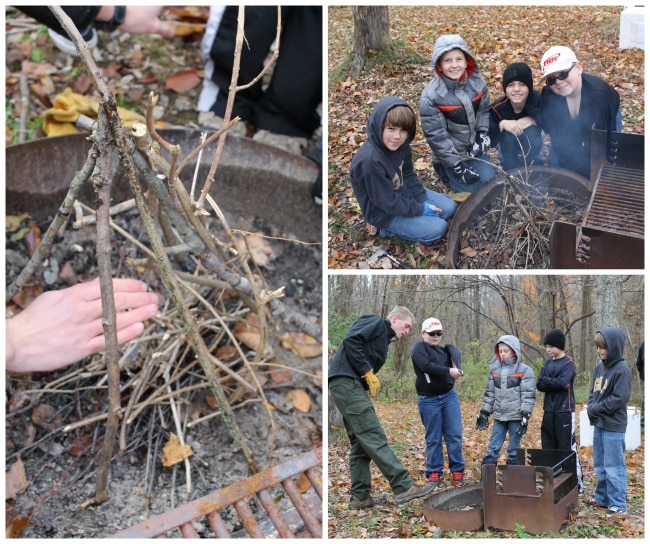 Another DNR officer chatted to us about wildlife with a special emphasis on birds of prey.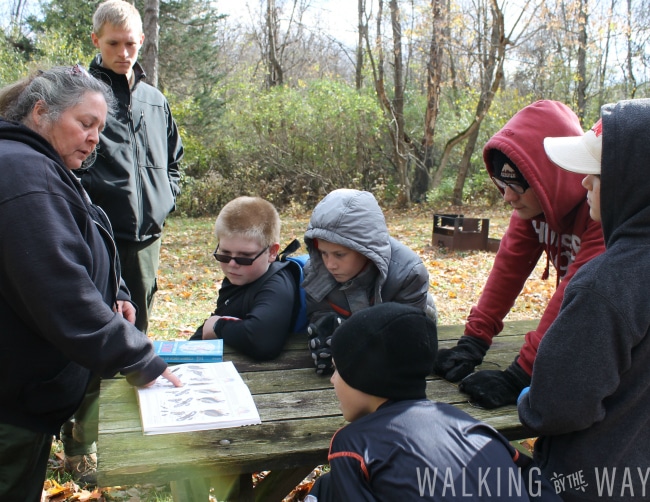 We even got to meet a feathered friend.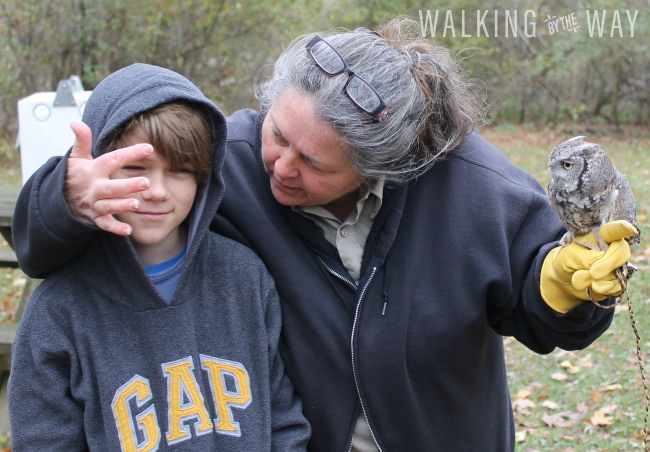 Our final destination was the pond for a bit of fishing and exploration.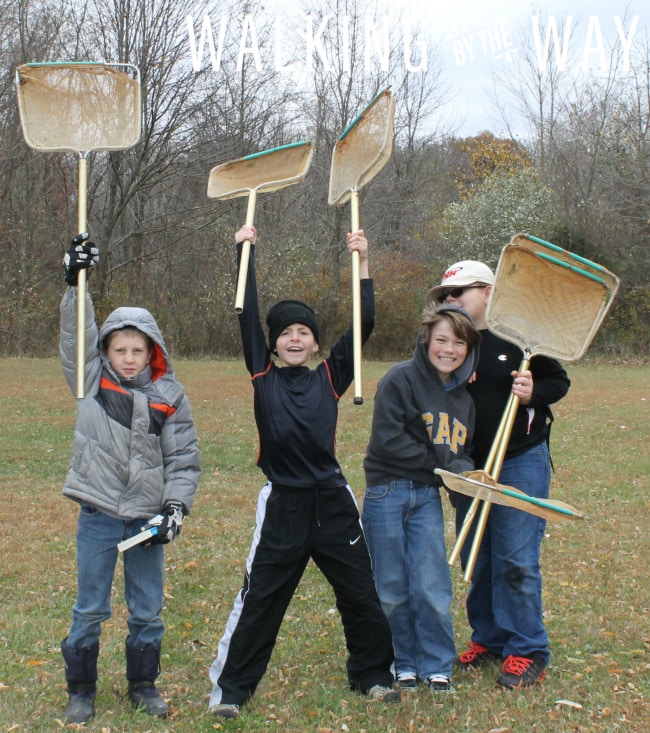 Additional topics you may want to add to your homeschool camping class: survival skills, wild edibles, knot tying, animal scat, and weather watching. Also, I have a Pinterest board dedicated to camping.
If you'd like to do more campfire cooking (my favorite!), you should check out Cooking on a Stick and Cooking in a Can.