This post is sponsored by Beautiful Feet Books. I was compensated for the time I invested in this post All opinions are mine and truthful.
I have this kid who wants to live outside.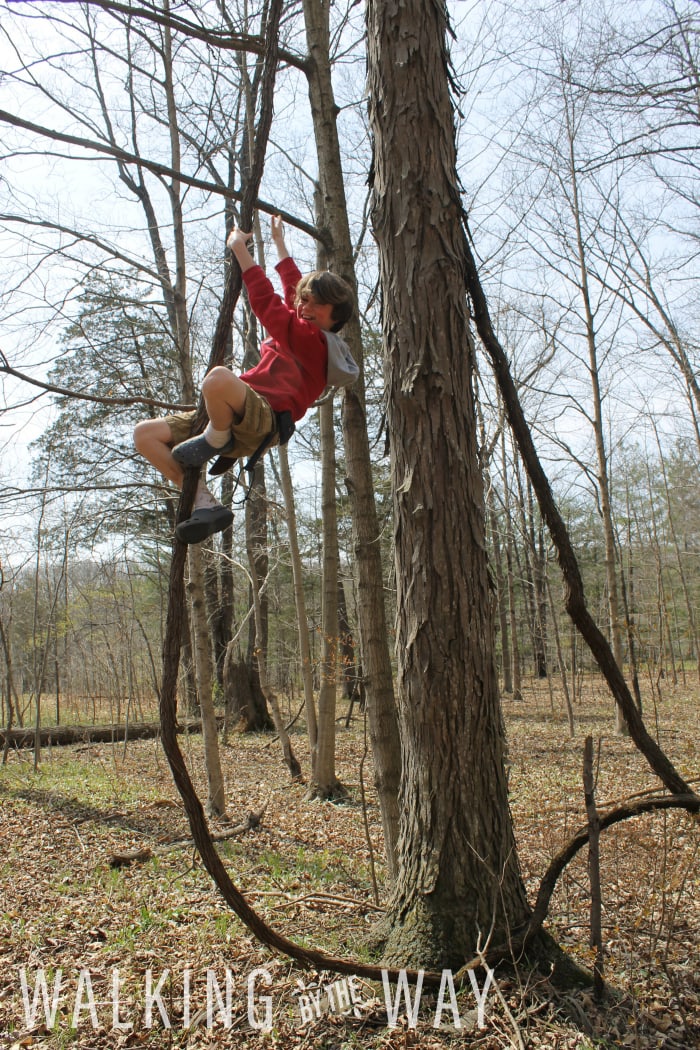 When he's not outside, he's inside–learning about wild edible plants or how to build a survival shelter or maybe finishing his math so he can go back outside.
I asked him if he wanted to try some history, and he looked through a few things. He settled on a geography program from Beautiful Feet. I admit I was a bit nervous. Was my bird-calling, plant-loving, waterfall-chasing boy going to enjoy this geography program?
We started on the first book, Paddle-to-the-Sea, and he was hooked: a boy building a miniature boat, the Great Lakes, a pond, a marsh, birds. Yes, he was hooked. And he learned a ton. And I learned I love this program for many reasons.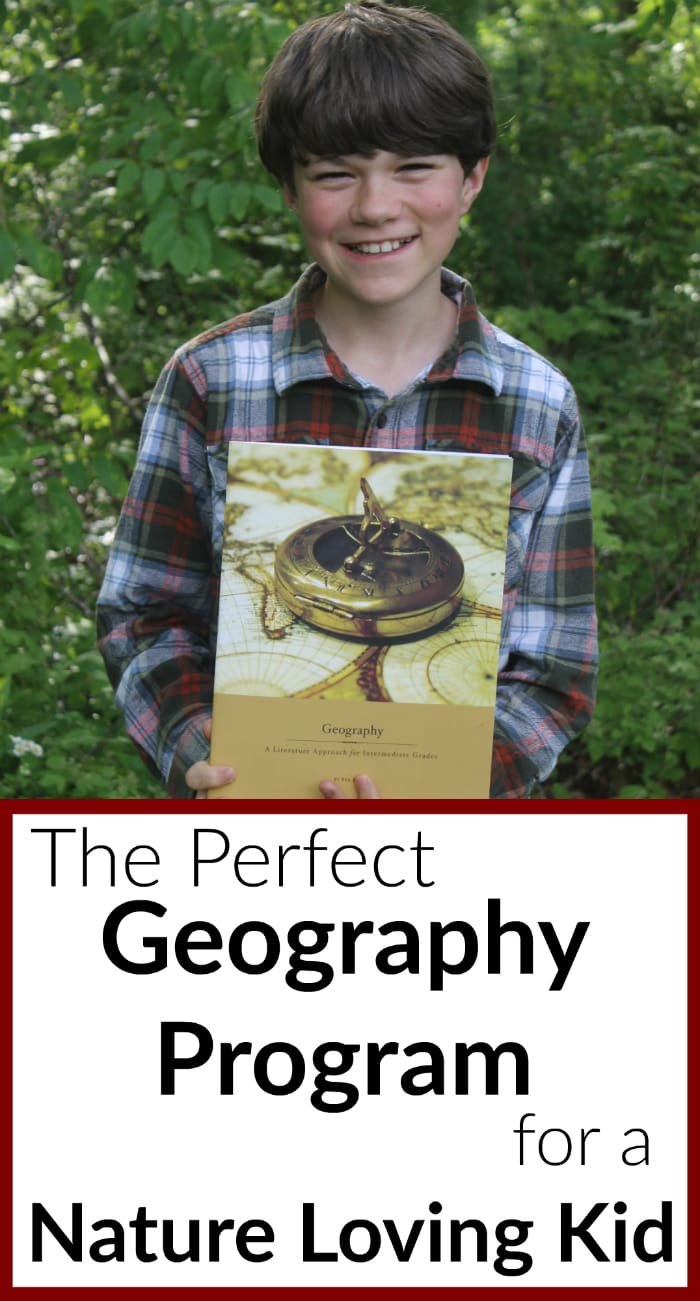 1. Beautiful Feet's Geography Through Literature Uses Living Books

If I look back over the years (twelve years!) of our homeschool, our one mainstay has been using good literature as our home base. Beautiful Feet's Geography Through Literature program uses four fantastic books by Holling C. Holling: Tree in the Trail, Seabird, Minn of the Mississippi, and Paddle-to-the-Sea.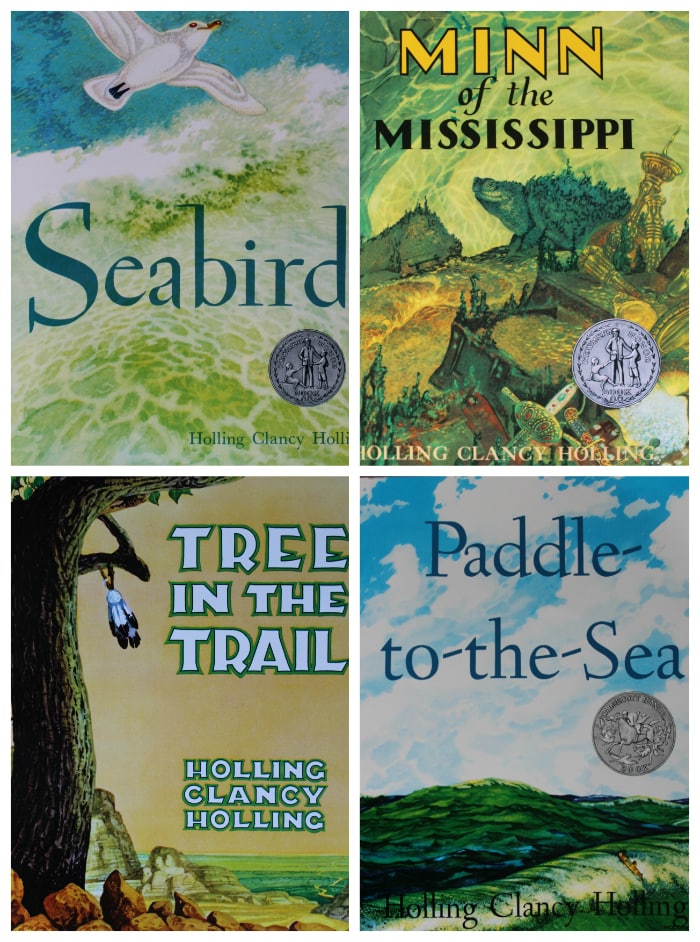 The well-written books are easy to read aloud, and definitely hold the attention of my naturalist.
When it was sunny squirrels chatted in the pines and chipmunks scolded from high rocks. But they were silent and the ducks moved to safety on the day that a mother bear and her twins came to romp in the water. The cubs caught crayfish and frogs in the mud while the mother bear squatted on a rock beside a deep pool in the lagoon and smacked a black bass to the bank with her paw. After this picnic all three ripped open rotted stumps for grubs and beetles.
Each chapter is only one page and is accompanied by a beautiful illustration.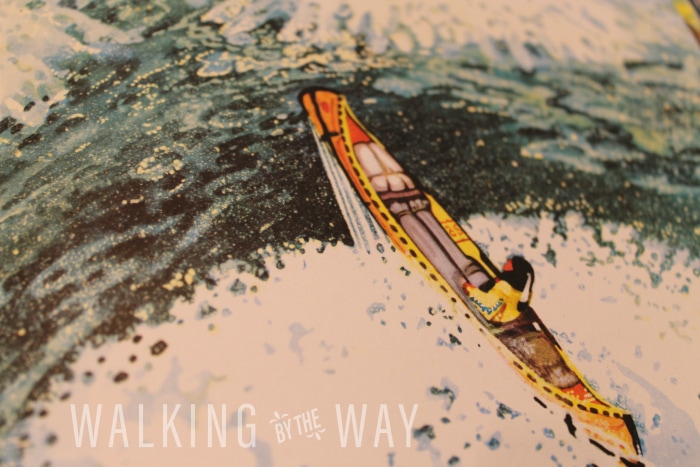 2. Beautiful Feet's Geography Through Literature Program Includes Detailed Map Work

The maps included with the program are nicely done and easy to use. This was Simon's first experience with map work, and it was so good for him!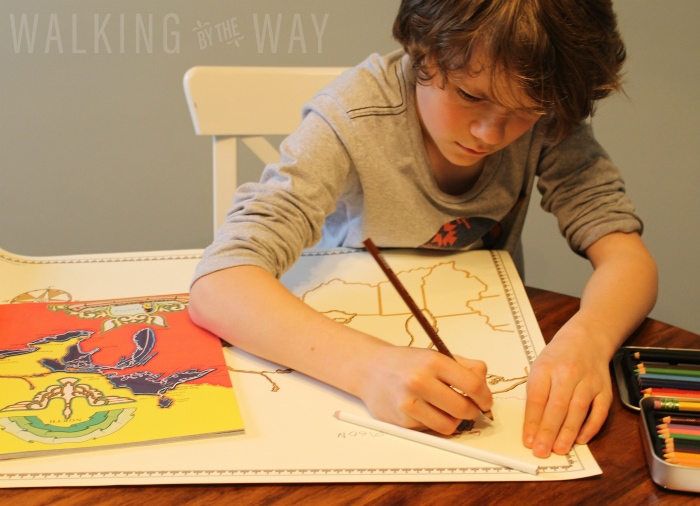 Through the map work, he charted Paddle-to-the-Sea's adventure and learned states, cities, landforms (peninsula, bay, etc.), and lakes along the way.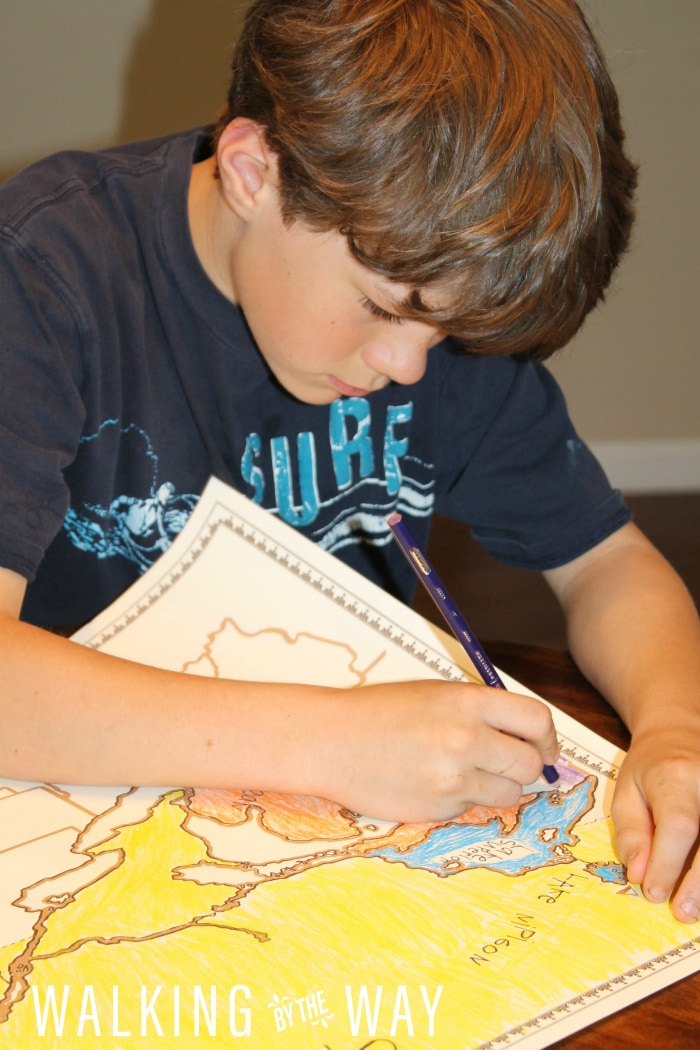 Some of the places we've been and some of the places Simon is hoping to explore, hike, and backpack someday were part of the map work for this book. It was so fun watching his face light up when I told him to label Isle Royale (one of our top hope-to-hike spots!). I can't wait to visit the places in the other books and see if Simon gets an itch to add more places to his must-travel-to list.
3. Beautiful Feet's Geography Through Literature Program Provides Oodles of Lesson and Project Ideas

The framework is easy to use and easy to modify based on your student's needs and interests. Each day you are given a reading assignment. Of course there is the map work mentioned above, but there are also suggestions for discussion, narration, and additional research. Simon had an absolute blast with the research projects.
I didn't have to do any crazy supply gathering. The assignment in the book stated, "Do some research on ponds." Simon grabbed his pond guide, and he was off. The most I ever did for any of the lessons was print a coloring page about marshes at Simon's request. Super simple.
The week he devoted to learning about ponds he created an interactive poster about the lifecycle of the frog.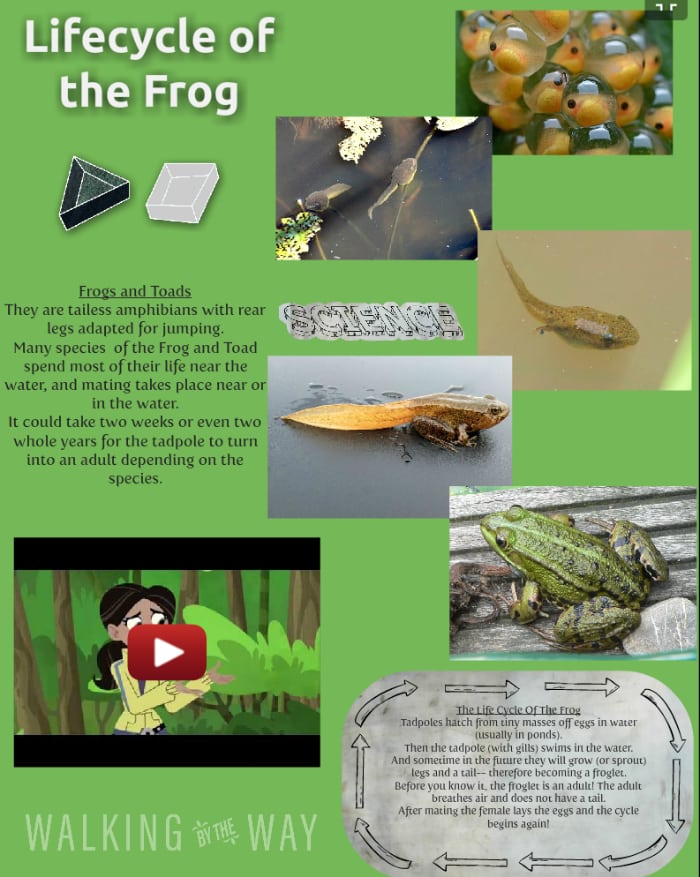 He spent another few days researching Canada Geese and yet another few days exploring marshes.
He was excited about his geography projects because we were able to pick and choose lessons to go with the reading based on Simon's interests. I love this about the program. We are looking forward to reading the other books together and investigating a cottonwood sapling on the Great Plains (Tree in the Trail), following a tiny snapping turtle on the Mississippi River (Minn of the Mississippi), and traveling with an ivory gull (Seabird). I am certain these books will be beloved, too.
As I look ahead in the guide, I see that he will have the opportunity to dive in to many more biology, zoology, botany, and ecology topics–all while reading great books and learning geography, too!
Do you have a kid who loves nature? You may want to give this program a whirl! It's easy to get started with Beautiful Feet.
Be sure to follow Beautiful Feet on social media: