This post is sponsored by Sparketh. I was compensated for the time I invested in this post All opinions are mine and truthful.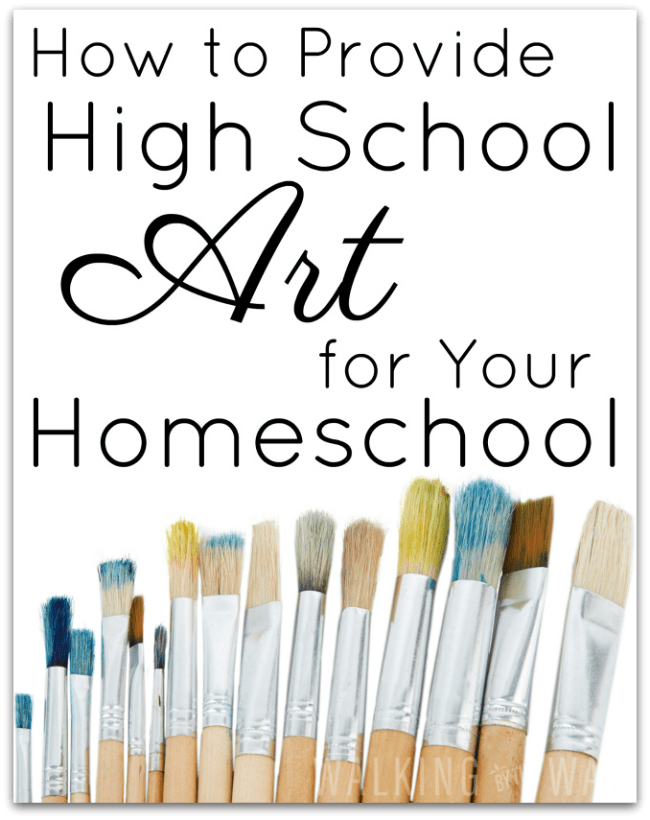 I didn't know I was raising an artist.
I shouldn't be surprised, really. Though I don't consider myself to be an artist, I have always valued going to the art museum, admiring fine art, and studying various artists.
Elijah was making crazy-cool pattern block designs at four. He took his first pottery class when he was eight.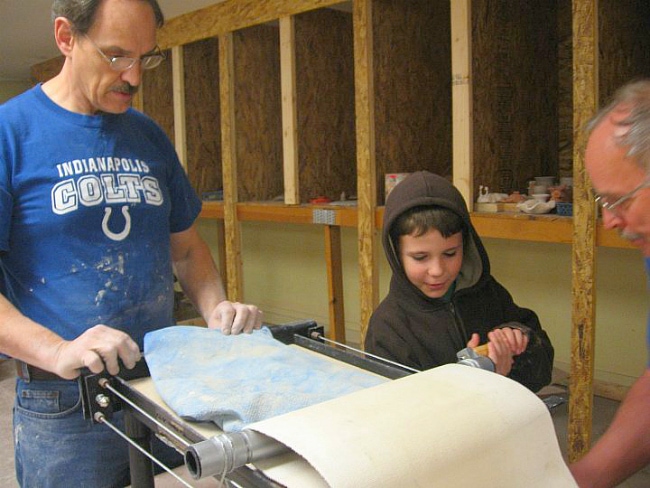 He took a break for a few years, but at the end of middle school, he wanted to try it again. So we signed him up. In 8th grade he told me he planned to continue pottery throughout high school. Once in high school, he determined he wanted to try other various art classes, too. Since I'm usually the class finder, I've noticed that finding art for homeschooled high school students is a bit trickier than the regular math-science-history courses, so I want to share what I've uncovered.
Here are four options for providing high school art for your homeschool student.
1. Art Classes at Local Universities
If you are within driving distance of a community college or university, considering calling enrollment and finding out about dual credit for your student.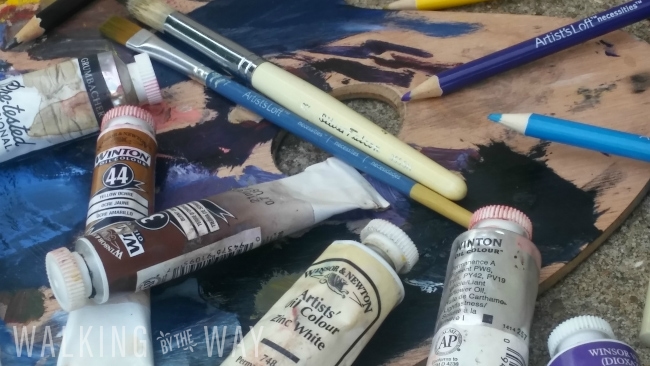 We have also learned that one of our local universities will allow high school students to audit classes—even as freshmen and sophomores. This is a fantastic option for a student who would like quality art education but isn't quite ready for a permanent college record.
I was excited to learn that the audit option was super affordable, too.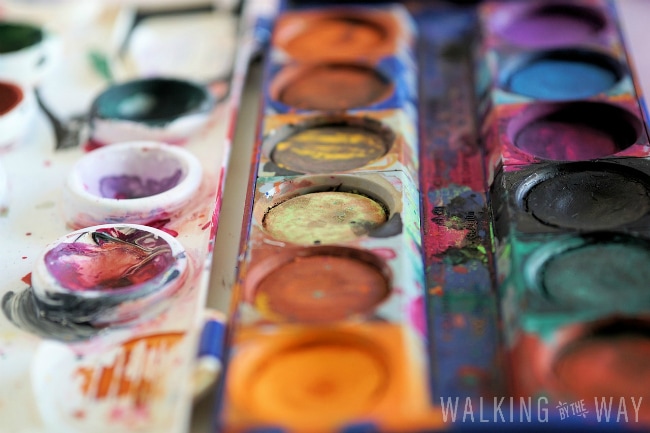 2. Community School of the Arts
We are fortunate to live just seven minutes from a community school of the arts. My son has taken classes here since he was in early elementary.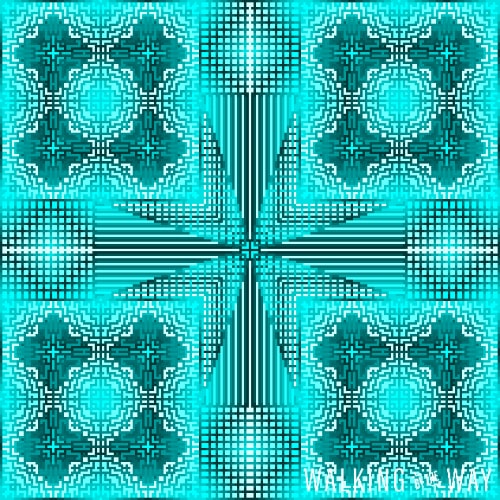 He's enjoyed painting, drawing, digital art, and especially pottery. He could also choose from photography, cartooning, and more. Your CSA may offer more than you imagine. Some community schools also offer private lessons.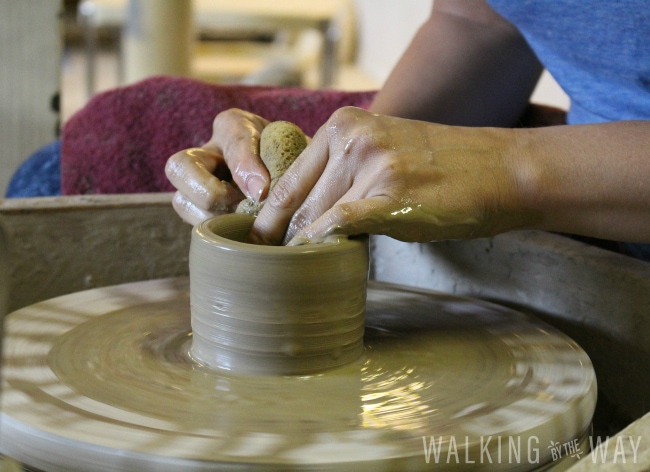 Other moms within your homeschool community can probably give you the skinny on your community school of the arts and which classes or teachers are worth the investment.
3. Art Classes at Homeschool Co-op
Another option is a homeschool cooperative. You may find other high school students in your group who are also looking for art lessons. Ask around. If there is interest, help find a qualified teacher who can pour her passion into your artists.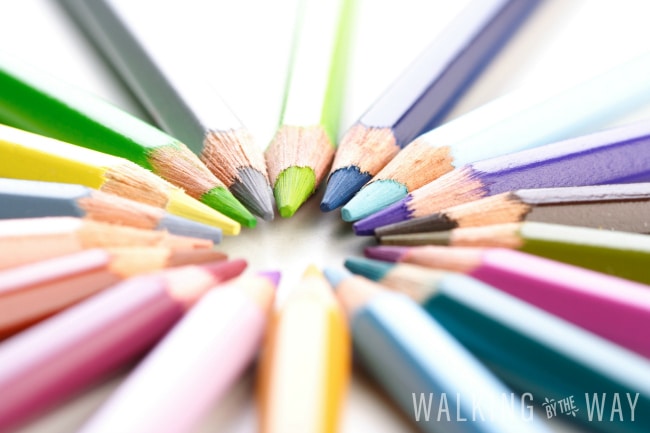 If you don't attend a homeschool co-op, form your own small group of interested students. You may be able to locate a retired art teacher who is willing to give classes from her home. Other people to ask include photographers, graphic designers, art teachers who teach part time at private schools, local artisans, and college students who are studying art education.
4. Video Lessons for Homeschool High School Art
The easiest option for our homeschool has been online video lessons with Sparketh. You don't have to drive anywhere. You don't have to be on anyone's schedule. You don't even have to take a shower (but you probably should).
While my son would never trade his other art experiences, Sparketh has been a huge benefit to him. He even admitted to me, "Mom, this is the real deal. I am learning a ton."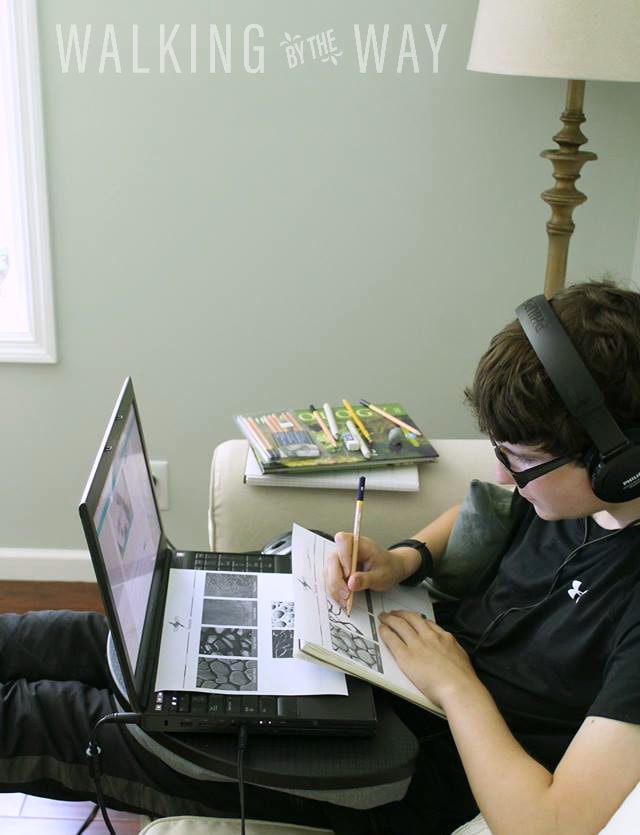 Elijah's pottery teacher suggested he should take a drawing class. Elijah had the opportunity to do this last year, but it was only one hour each week for one semester. I didn't feel comfortable giving him high school credit for one hour of class time + a little bit of sketch time. Sparketh helped to fill in the gaps and helped him put in the time.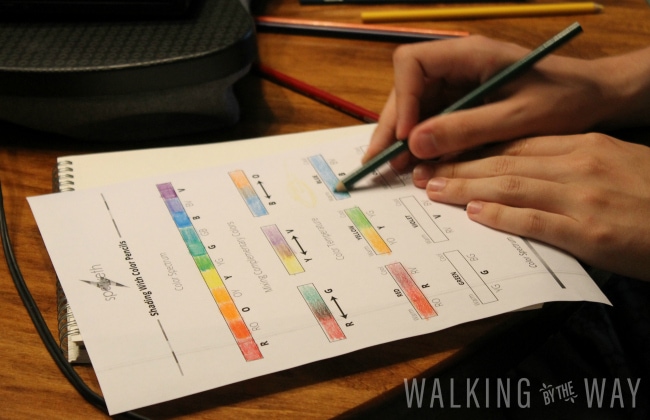 One thing we both like about Sparketh is that it offers Elijah a variety of teachers. Sparketh also offers a variety of classes which fall into three categories: technical, activity, and challenge. They are also separated by skill level: beginner, intermediate, and advanced. Elijah spent most of his time working with technical drawing lessons such as:
Types of Line
Draw Perfect Shapes
Drawing Textures
Shading Techniques
Mixing with Colored Pencils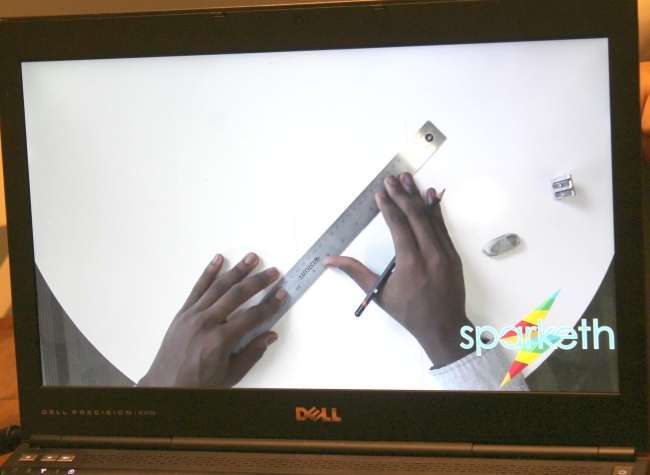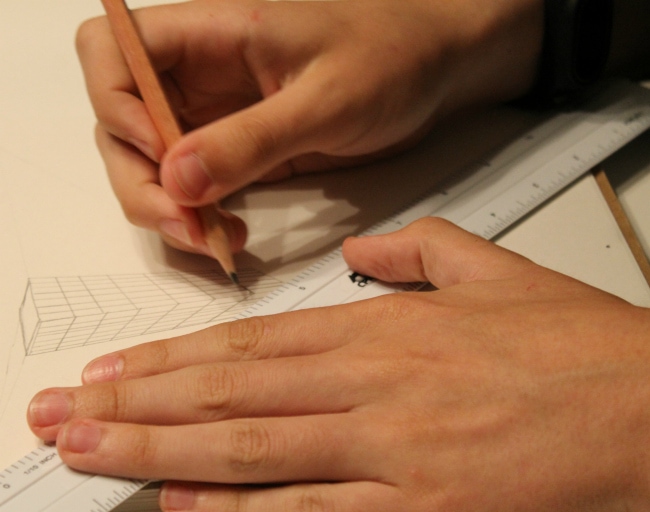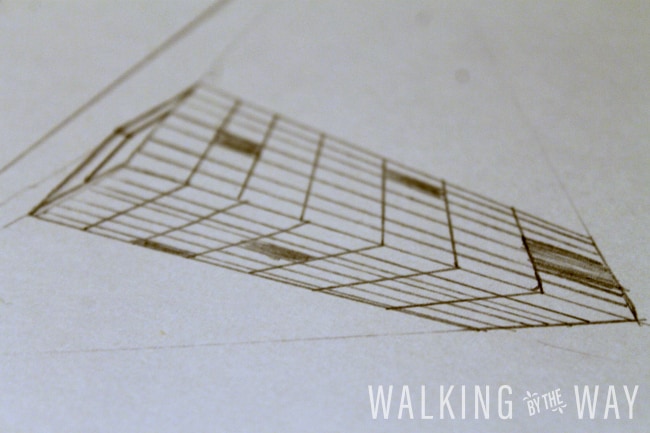 Elijah especially loves the challenge lessons at Sparketh. A favorite was the "Gift  Wrapping" challenge where the student is asked to draw a gift he wants without actually drawing the gift. I think it's obvious to see what he'd like to receive.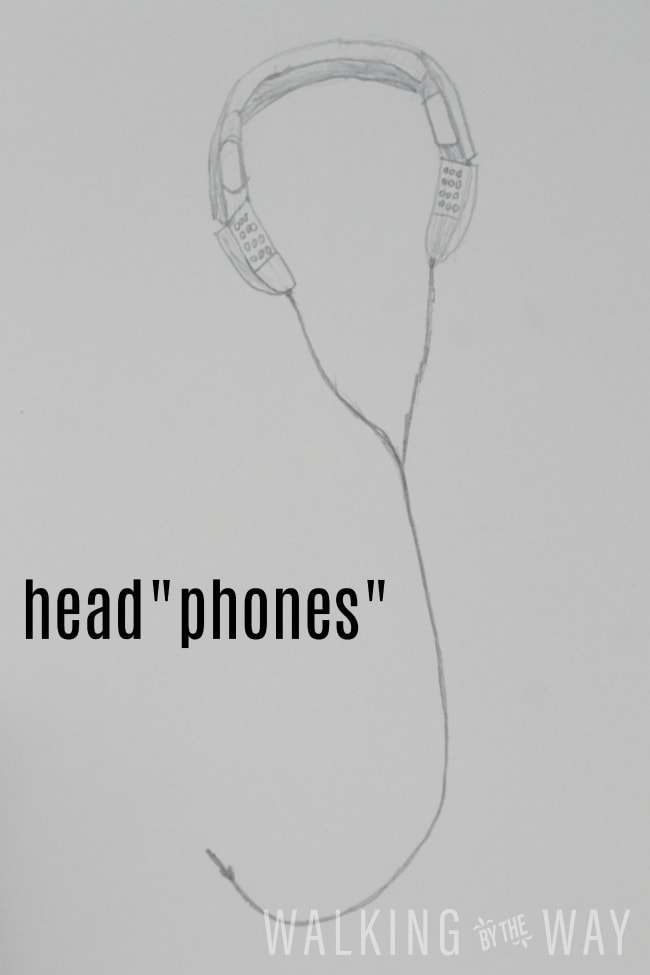 Sparketh is a great value for the money, but you don't have to spend a dime–you can sign-up for free trial to find out if your homeschool student will enjoy the art lessons as much as mine has.
You can also follow along on social media:
What ways have you found to meet your high school student's interest in art? I'd love to know!