Sometimes homeschooling high school makes my heart palpitate. For real. I quake in my boots a bit because I am solely responsible for educating my son.
It's a big job, and I don't take it lightly. However, I want to give him ample time to explore his interests and pursue his passions. I also want to ensure he leaves home with a strong foundation education—including math and language arts.
Writing is part of the language arts package, and I want my son to have excellent writing skills.
This post is sponsored by WriteShop. I was compensated for the time I invested in this post. All opinions are mine and truthful.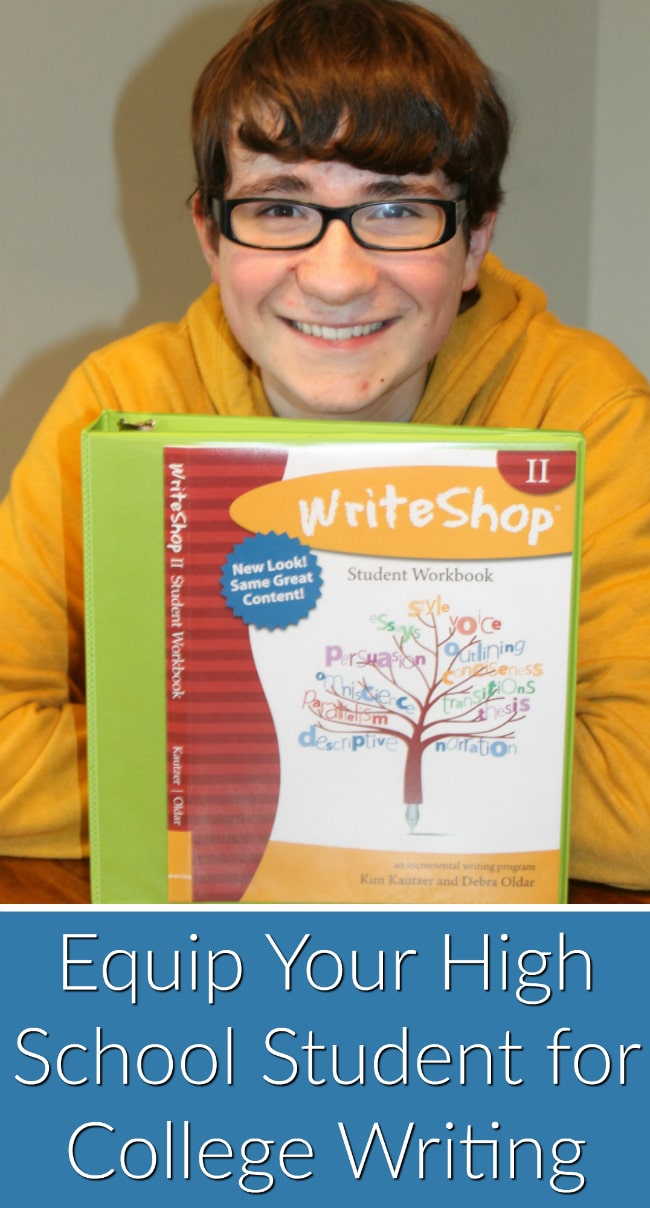 When looking for a high school writing program, I am hoping for three things: easy to implement, includes clear expectations, and will provide my student a strong foundation in advanced writing applications.
WriteShop II fits all my criteria.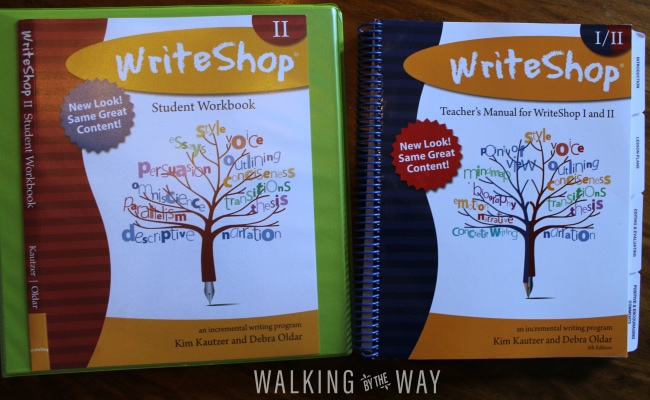 WriteShop is Easy to Implement
I want a writing program to be easy to implement. Let's be honest: If it isn't easy for me to teach and easy for my son to follow, it's probably not going to happen.
WriteShop II includes easy-to-follow, easy-to-teach lesson plans. If you are willing to invest some time in understanding the program (before you start), the rest will be easy.
WriteShop sets Clear Expectations
I also want a writing program to set clear expectations. When my son is given an assignment, I want him to know what the objectives include, and I want him to receive a rubric so he knows which writing skills he is focusing on or polishing. A program with clear expectations will also help me with grading.
WriteShop II includes a detailed "Student Writing Skills Checklist" for each assignment. Students know which skills will be evaluated and can focus on those skills. Teachers are given rubrics to simplify the grading process. The expectations for each assignment are clear.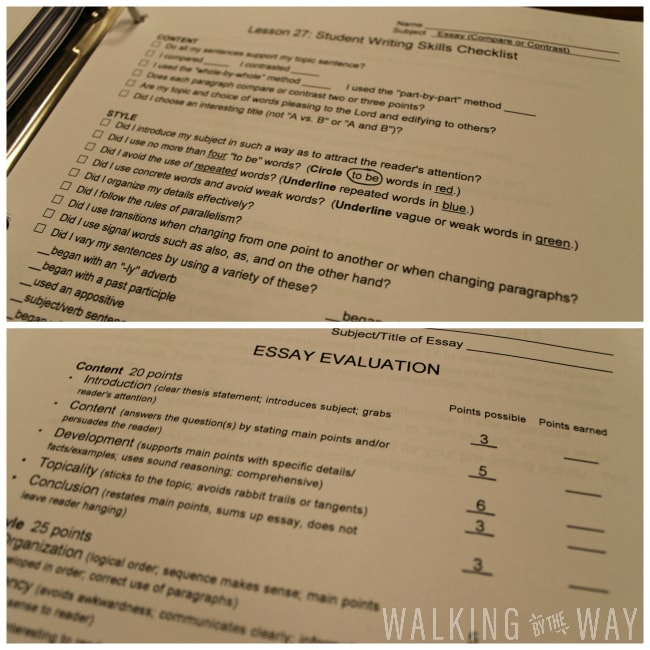 WriteShop Prepares a Student for College Composition
I want a writing program to prepare my son for his next step. I am not sure if Elijah will choose college, but if he does, I want to know that I have done my part in preparing him with a solid writing education. Writing is required in almost every career, and possessing strong written communication skills is going to give him an edge–not only in the college classroom, but also at his future places of employment.
Through a variety of assignments, WriteShop II teaches vital writing skills and prepares students for writing beyond high school.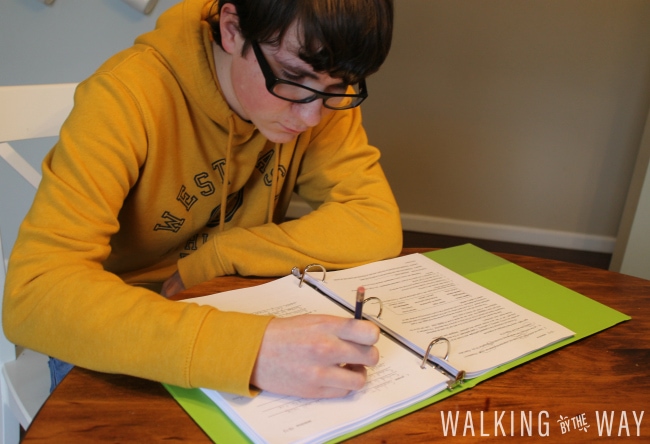 Assignments That Will Prepare Your Student for College Composition
Throughout the fourteen lessons in WriteShop II, students encounter the following writing assignments that will provide a base your student will build on in college:
Writing a Short Report
Narrative Voice
Persuasive Writing Assignment
Opinion Essay
Compare and Contrast Essay
Description Essay
Definition Essay
Timed Essay
Skills Your Student Will Need for College Composition
Throughout these WriteShop II  assignments, your student will develop important skills he will use in his college composition class:
How to research
How to organize material
How to create an outline
How to summarize information
How to write in first and third person
How to use transition sentences
How to vary sentences
How to use the writing process
How to brainstorm, draft, edit, and revise
How to budget time for a timed essay
If a student needs additional practice, an assignment can be recycled with a different topic. We will continue to use the timed essay lesson to help Elijah gain confidence for writing timed essays.
If your student can master the concepts presented in WriteShop II, he will be prepared for a basic college composition class.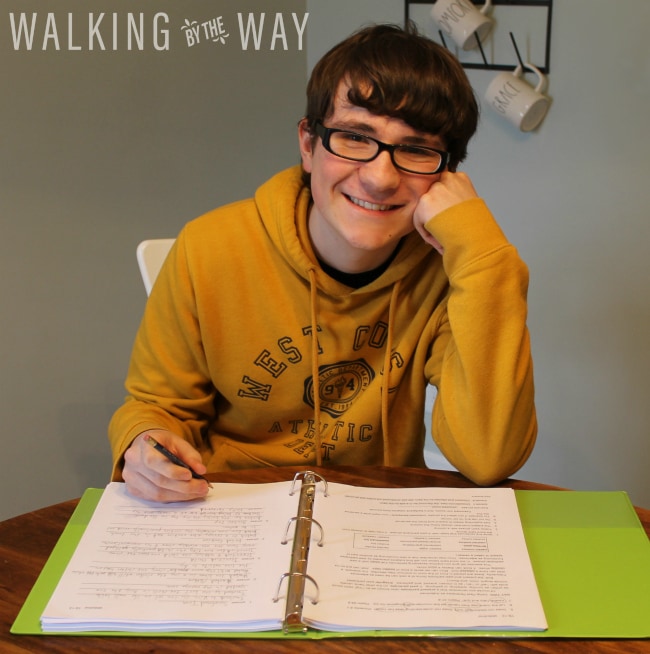 Learn More About WriteShop
If you want to learn more about WriteShop, you can read through the program overview. You can also grab a free gift from WriteShop!
And don't forget to keep up with what's new with WriteShop by following along on social media: