This post is sponsored by Insight to Learning. I was compensated for the time I invested in this post All opinions are mine and truthful.
If Simon could spend all day in his favorite place, it would be the woods. He loves hiking through the trees, shrubs, wildflowers, and mushrooms. When he comes back indoors, you can often find him reading a plant identification book.
I want to fuel this passion as much as possible, and even though we both love the woods, it's impractical to spend all day roaming outside. Sometimes we have to bring science inside. A regular science textbook won't work for my boy, though. He is very specific about what topics he wants to study. He doesn't want a snippet about fungi or a tidbit about nocturnal animals; he wants to deeply explore topics and find answers to his questions.
When I spied the Energy and Ecosystems kit from Insight to Learning, I knew Simon would love learning about the food web, energy, producers, consumers and decomposers. I just had one question: Would I love it?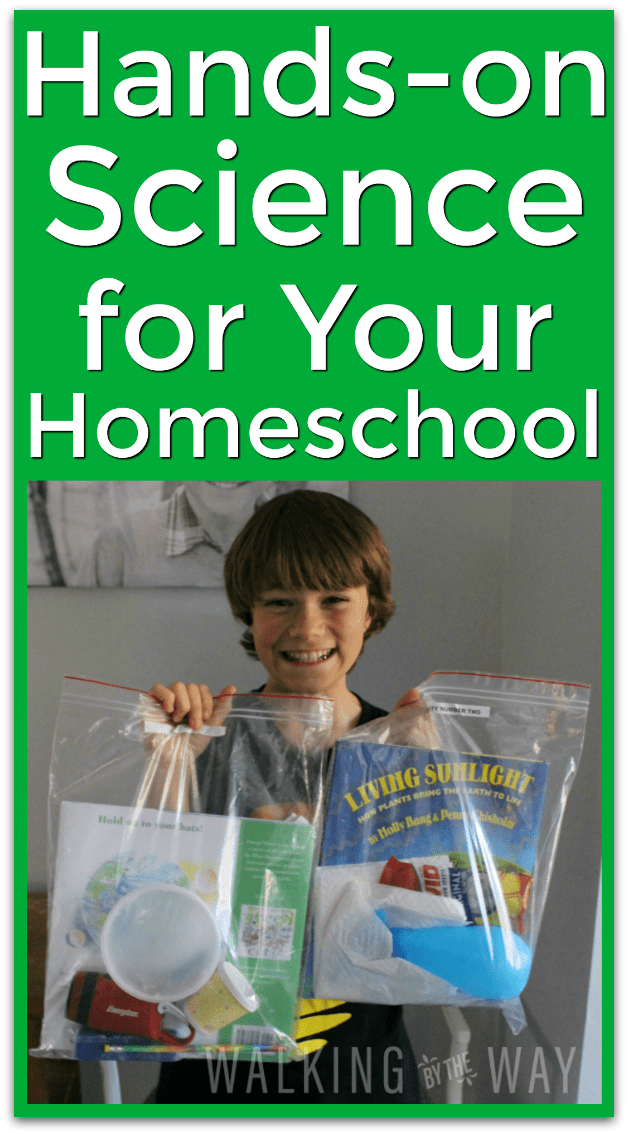 My own person problem with science is gathering supplies, organizing supplies, storing supplies, and finding supplies. Our science projects usually go something like this:
Simon tells me he has found an amazing science experiment. He makes a list of the necessary supplies. I buy the needed supplies. I don't buy the lemon or the wax paper or the tall taper candle because I'm just sure we already have one. We start the experiment. We find out we are fresh out of tall taper candles. We stop the experiment. Simon is frustrated. I am frustrated. I add "candle" to the next week's shopping list.
It doesn't matter how hard I try; we are always missing a supply.
When I opened the box from Insight to Learning, I was so happy. I could feel my smile broaden, and I could feel my stress weaken.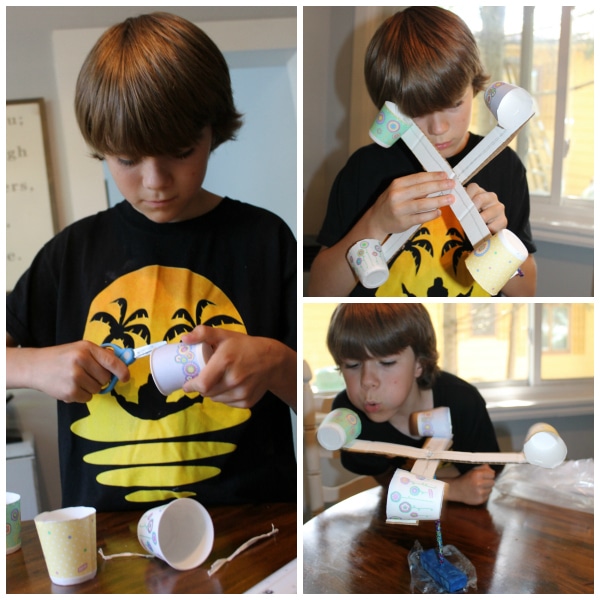 Reasons to Love Insight to Learning Science Kits

Stress-free Science

The Insight to Learning science kit included five activity bags with all the supplies needed for sucessful science experiences. The only things Simon had to gather included school supplies: a stapler, glue, scissors, etc. These are items we actually have on hand all the time. No shopping trip was required. I didn't have organize, sort, or find anything. Hooray!
My kit also included a teacher's manual. Two minutes before we started an activity, I would open the manual and skim the lesson—no prep required!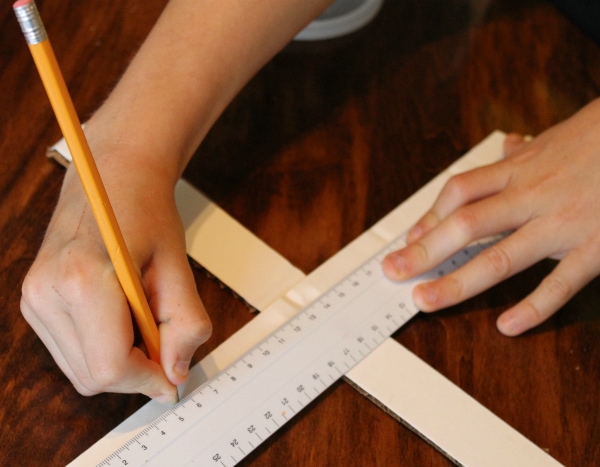 Literature Connections

Each bag in the Energy and Ecosystems program included a book. We read Energy Island; Living Sunlight; Pass the Energy, Please; In a Nutshell; and A Log's Life. I enjoy adding literature connections to our school whenever we can, and this was already done for me.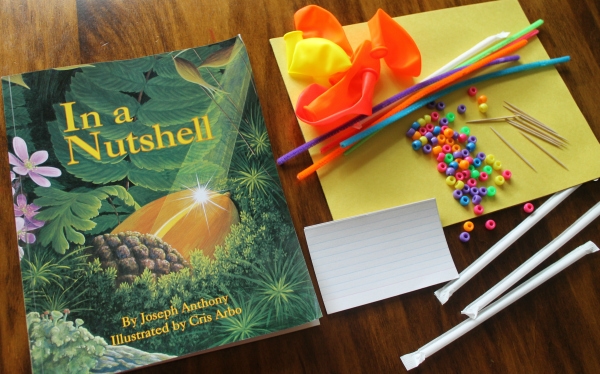 Hands-on Science Activities

Every bag included a hands-on activity for Simon. I love that these activities were already planned–no searching Pinterest, no rummaging through experiment books, and no searching the library's database hoping for the just right book (that isn't copyright 1982). The activities were pre-planned, and the supplies were provided. All I did was open the bag and go!
Simon enjoyed the variety of hands-on science activities–building a wind turbine, planting seeds, forming a food web, and creating a new kind of seed.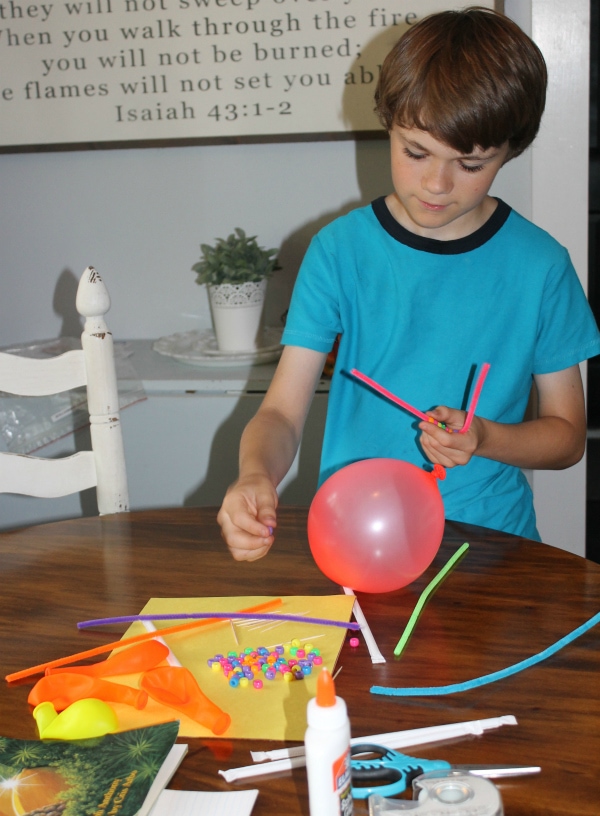 The In a Nutshell lesson instructed Simon to design a new kind of seed and to write a few sentences describing his newly created seed. Here is the result of the hands-on activity combined with the writing assignment:
Name of Seed: Exploding Blake Eye

This seed is from the plant of a flowering shrub. It has light blue flowers and compound oval leaves.

When the wind blows, the pod hits the ground and explodes, releasing the seeds.


Try Insight for Learning Science Kits

There are two options for the kits.
The first option is to purchase the kits a la carte. If you choose this option, nothing needs to be returned. Each kit is $125.
The second option is a homeschool subscription. You pay $25.00 each month for ten months. Insight to Learning will send you a new science kit (with multiple activity bags in each kit; the kit we used had five separate activities). When you are finished with the kit, you will ship the non-consumable items (books, teacher's manual, etc.) back using a pre-paid label found in your kit. You are renting the materials.
Let me put this into perspective. If you sign up your student for the 5th grade subscription, you will receive five boxes throughout ten months. Each box will include five activities, so you will complete twenty-five (wow!) hands-on, stress-free experiments. You don't need to keep random science parts (or store them or organize them!). Simply ship them back when you are finished and receive another box.
You can receive 50% off your first month's subscription price if you are a new customer! Simply sign up for a subscription on the website and Insight to Learning will mail you a refund check ($12.50) in your first shipment.
Connect with Insight to Learning

Follow Insight to Learning on social media and learn more about their hands-on science kits!