Last spring I took my son on an extended weekend trip to some of our state parks. Before our adventure began, a friend inquired, "Will you be able to tie this trip to your homeschool lessons?"
This friend doesn't homeschool. She wasn't trying to be mean or nosy, but she was genuinely curious. However, I felt the immediate need to justify our trip. I am ashamed to say I couldn't even formulate a coherent answer because I felt defensive.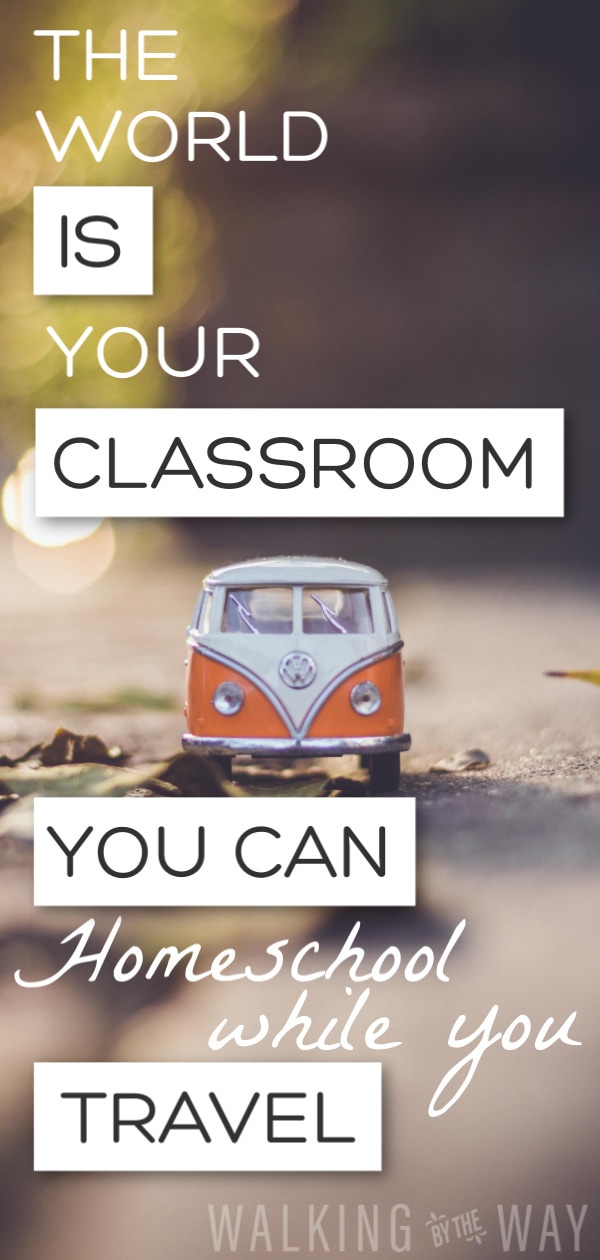 My son and I set out early on a Thursday morning, and I had her question in my mind as we drove. I thought about the name of this blog. My goal from the beginning of our homeschooling journey was to walk by the way with my children. Yes, this was a spiritual commitment, but also a commitment to their education.
We can walk by the way with our kids for their education.
On our way to our first state park, I hit the play button and we listened to Because of Winn Dixie on audio.
"My name is India Opal Buloni, and last summer my daddy, the preacher, sent me to the store for a box of macaroni-and-cheese, some white rice, and two tomatoes and I came back with a dog."
I paused the story. I asked my son, "Does that make you want to listen to more of the story?"  And we discussed why. We discussed story openers and how the author nailed it with this one.
I hit play again and over the next several hours of our drive we laughed and cried as Kate DiCamillo spun a tale that settled down into our depths. When it was over, I asked Simon, "Do you know what theme is?" He didn't. I took five minutes to teach him about themes in literature, and we decided the theme in Because of Winn Dixie is finding friendship in unexpected places.
We drove in to the first state park. We did some volunteer work–gathering fallen limbs in the campground and heaving them into the woods. I, working side by side with my kid, talked to him about the value of hard work and the importance of volunteering.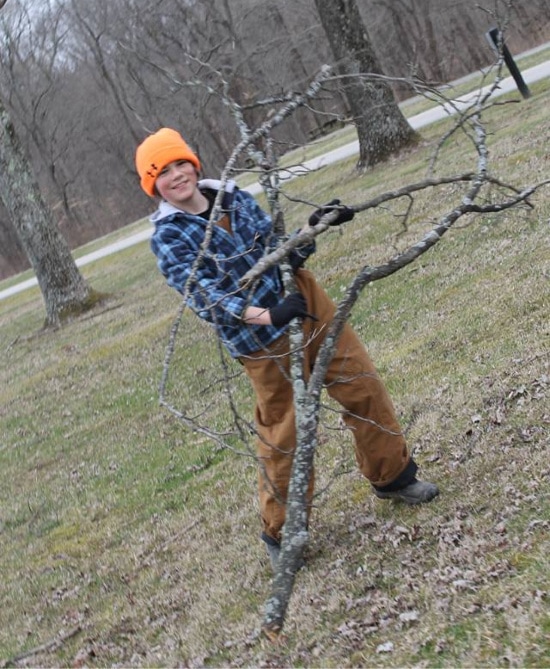 After our day at one state park, we headed to the largest waterfall in our state. We stood together as quiet observers, wrapped in the rush of it, transfixed by the roar of it, for many minutes before we got back in the car.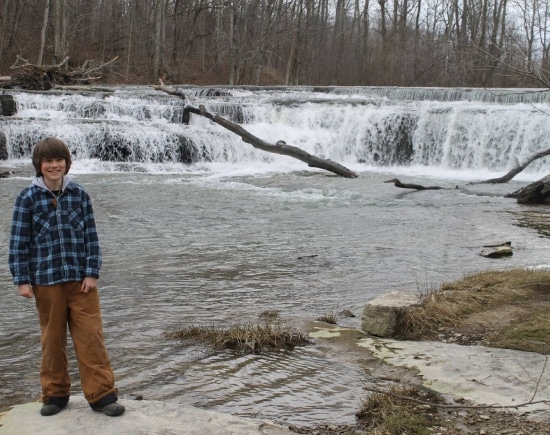 Over the course of our trip, we hiked more than 20 miles. We identified birds and salamanders and tracks and scat (furry coyote poop is an exciting find for my 11-year-old boy).
On one of our hikes it started snowing. Simon had been memorizing "Stopping by the Woods on a Snowy Evening," and I wondered if he had studied the final stanza yet. He told me he hadn't. It's my favorite part of the poem, so we spent the next fifteen minutes hiking with downy flake falling on our hats and gloves and repeating:
The woods are lovely, dark and deep,

But I have promises to keep,

And miles to go before I sleep,

And miles to go before I sleep.
I felt it. I knew I was walking by the way with my child. Roaming around the woods with a light snowfall chanting the final words of Frost's poem. This is rich learning.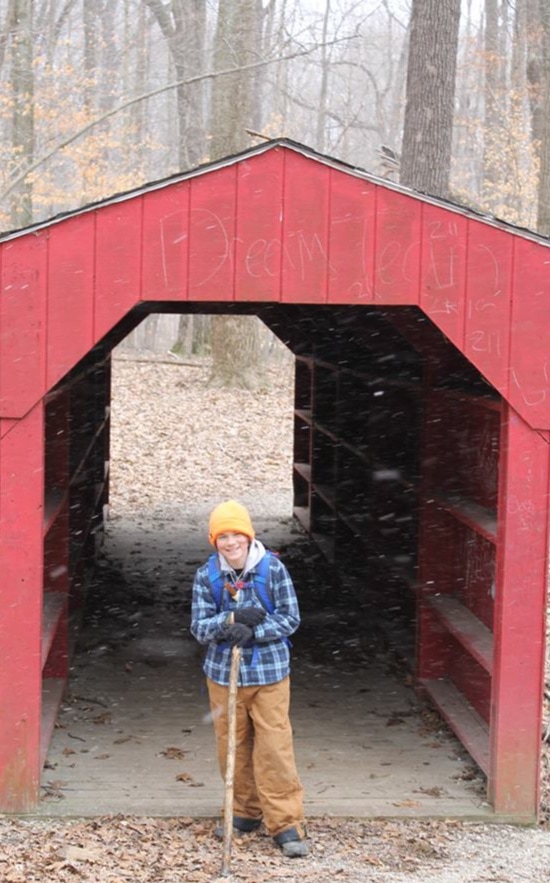 We got back in the car and pulled another audio out of the library bag–A Bear Called Paddington. I hit play and pause and play and pause. We discussed how authors determine character names and chatted about humor in stories.
We headed to the next state park where my son got to spend lots of time with friends–riding his bike, playing tennis, and fishing. When his fishing line broke, he discovered how to restring it. He built a fire. He narrated The Call of the Wild to me, and he read White Fang before bed each night.
I considered all of this as I drove home.
The next time someone asks me, "Will you be able to tie this trip to your homeschool lessons?"
I will give a hearty "yes."
I can't always plan it. I don't know what opportunities will present. But I will be able to tie the trip to his learning. That's my job. I am the connector, the facilitator, the one who presents him with new places, new sights, new things to spark his curiosity. And the learning, the lessons–they are always waiting for us. Always there.
When we returned home, he sat for math lessons on fractions, edited paragraphs, and memorized verses. But this isn't the only school he attends. The world is his classroom.