I have this friend. She is organized. She keeps records. She likes numbers. She makes the schedules for our homeschool co-op. She has a watch and a calendar. And she is awesome.
I am not her. In fact, we are almost complete opposites. And that is okay. But keeping records (actually, keeping anything) is a problem for me. Details are annoying. This truth about me plus the fact that I will have a student in high school next year, well, it makes for quite the dilemma.
One of the things I want to document for high school is Elijah's volunteer work. However, to make record keeping a little bit easier for myself, I created a form for Elijah. He will track and log his own hours making this one less thing I have to remember.
The form is super simple to use. Download it and save it to your computer. Each time you need to add hours, open the form, edit it, save it, and close it.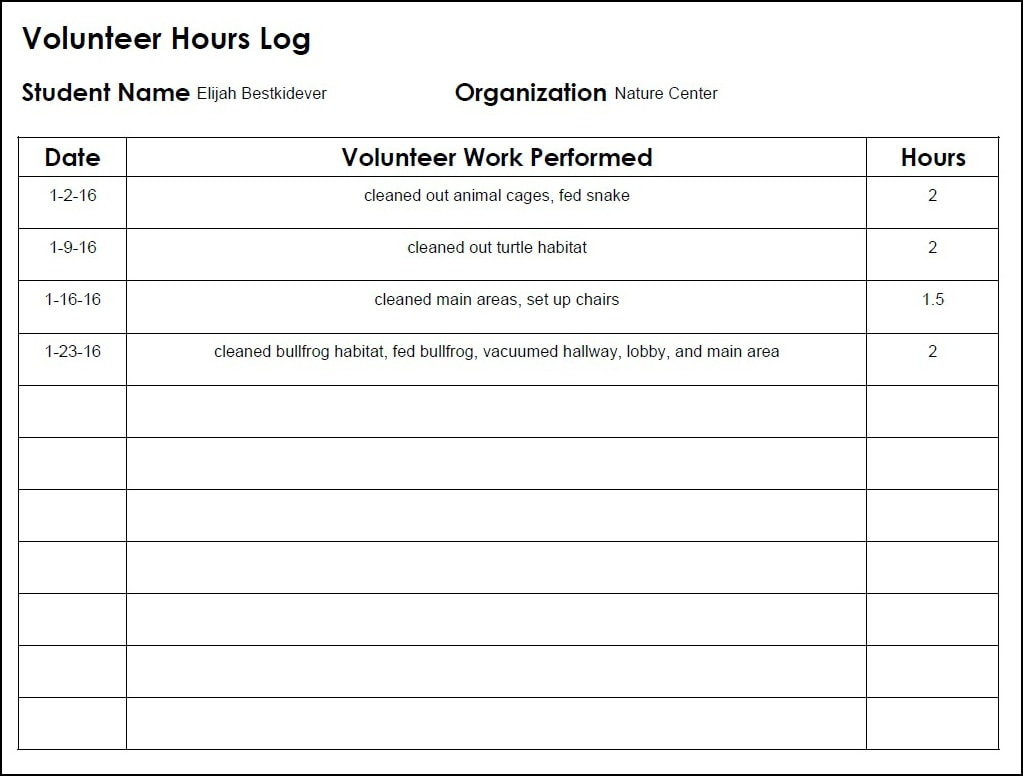 Once the form is full, print the page, add it to a notebook, and start over with a new form. The highlighted blue fields will not show when you print.
If your student volunteers at more than one place, you will want a separate form for each.