A huge thanks to my friend and co-op cohort, Heidi Rider, for contributing her gigantic list of Indiana field trips; she spent hours and hours compiling the trips around our great state. Another thanks to the Interest Led Homeschooling Facebook group as well as the IAHE Facebook group for sharing more great field trip ideas. Feel free to thank these people in the comments below!
State Parks, Forests, and Lakes
Brookville Lake State Reservoir (Brookville)
Constructed by Army Corps of Engineers in 1975. Has an interpretive center.
Brown County State Park (Nashville)
Indiana's largest state park. Has an interpretive center.
Cagles Mill Lake/Lieber SRA
Offers nature activities, camping, hiking, and a family aquatics center.
Cataract Falls SRA (Cloverdale)
Home to the largest waterfall in Indiana.
Cave Valley Natural Area (Mitchell)
This is part of Spring Mills State Park. Main attractions include: crevices, sinkholes, and caves (including Endless and River caves).
Charlestown State Park (Clark County)
Third largest state park in Indiana. Visitors can enjoy hiking where they can view fossil outcrops and sinkhole topography as well as Rose Island, site of a 20th century amusement park.
Chain O' Lakes State Park (Albion)
Lots of boating opportunities for paddle boats, canoes, kayaks, and boats with electric motors. You can also visit the park's one-room schoolhouse or beach nature center.
Clark State Forest (Henryville)
Oldest state forest in Indiana. Amazing views from the high points on the trails
Clifty Falls State Park (Madison)
The waterfalls are best seen in fall and spring.
Cecil M. Harden Lake & Mansfield Mill
Offers camping, fishing, boating, and swimming. Includes the Raccoon State Recreation Area and Historic Mansfield Roller Mill.
Deam Lake State Recreation Area (Borden)
Falls of the Ohio State Park (Clarksville)
The largest, most easily accessible fossil beds of their kind. Has an interpretive center. Includes George Rodgers Clark's Home Site which is an early-19th century cabin. The site also features the McGee Cabin, which portrays African-American history in Indiana.
Fort Harrison State Park (Indianapolis)
Features hiking trails, bike trails, fishing, and an interpretive center. Visitors may also want to stop at the park's Museum of 20th Century Warfare to view exhibits about the lives and history of the soldiers who once marched the grounds of old Fort Harrison.
Fowler Park & Wilderness Area (Terra Haute)
Hardy Lake (Scottsburg)
Boating, fishing, and camping. Check their fall calendar for Raptor Days.
Harmonie State Park (New Harmony)
Located on the banks of the Wabash River. This state park offers a swimming pool, ravins, trails, mountain biking, and nature hikes as wall as camping, fishing, and family cabins.
Harrison Crawford State Forest (Corydon)
This forest contains 24,000 acres. It offers hunting, backpack camping, hiking, horse trails, and more.
Hoosier State Forest (Bedford)
Indiana Dunes National Lakeshore (Porter)
Impressive sand dunes and a calming lakeshore; this park also hosts a very nice interpretive center.
Jackson-Washington State Forest (Brownstown)
This part of the state contains unique topography known as the "knobs"region, and affords scenic views from Skyline Drive and some breathtaking hiking trails.
Lincoln State Park (Lincoln City)
Visit the Colonel Jones Home, the historic former residence of the merchant employer of Abraham Lincoln. Tour the adjacent Lincoln Boyhood National Memorial and Living Historical Farm.
Martin State Forest (Shoals)
You can njoy the woodland management trail and arboretum, fish on three lakes, or bike through 12 trails. Lots of hills, woods, and trails here.
McCormick's Creek State Park (Spencer)
Explore the spectacular limestone canyon, flowing creek, and scenic waterfalls that highlight Indiana's first state park.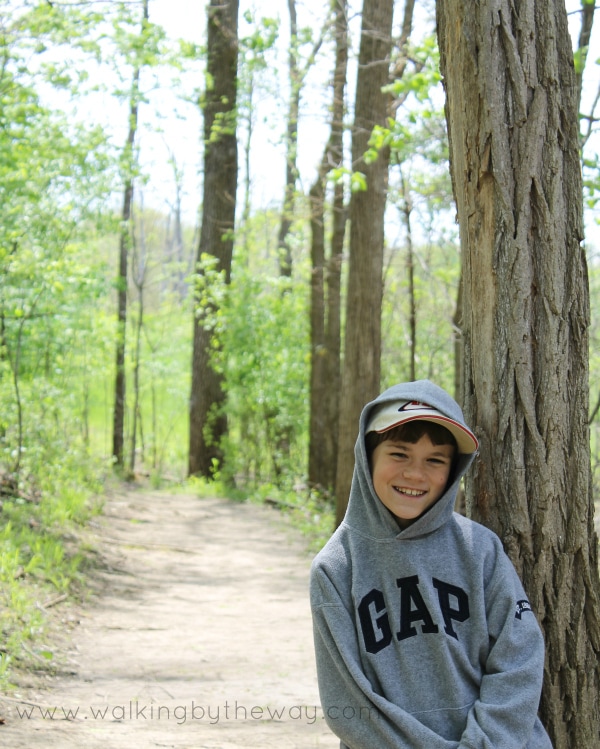 Mississinewa Reservoir (Peru)
This area is rich in Native American history.
Monroe Lake State Reservoir (Bloomington)
Indiana's largest lake offers rolling topography with bluffs and wooded areas.
Morgan-Monroe State Forest (Martinsville)
Mounds State Park (Anderson)
Observe unique earthworks built by Native Americans.
O'Bannon Woods State Park (Corydon)
Borders the Ohio River. Offers a family aquatics center, nature center, 1850s hay press, and Pioneer Farmstead.
Ouabache State Park (Bluffton)
American bison exhibit, Kunkel Lake, and the "Iron Mike" statue are all part of this state park.
Owen-Putnam State Forest (Spencer)
Patoka Lake
Second largest natural lake in Indiana.
Pokagan State Park (Angola)
Pokagan is in the hills between the shores of Lake James (4th largest natural lake in Indiana) and Snow Lake. Offers a toboggan run in the winter.
Potato Creek State Park (North Liberty)
A variety of habiats here including Worster Lake, old fields, woodlands, restored prairies, and wetlands.
Prophetstown State Park (West Lafayette)
Aquatics center, nature center, swimming, hiking, bicycle trails, and more. The Farm at Prophetstown offers year-round programming about early 20th century farming.
Salamonie Reservoir (Wabash County)
View wildlife, camp, swim, hunt, fish, and hike. Offers world-class birdwatching and a modern interpretive center.
Selmier State Forest
355 wooded acres with a small fishing pond and access to the Muscatatuck River.
Shades State Park (Waveland)
Hike through beautiful scenery such as sandstone cliffs and shady ravines.
Shakamak State Park (Jasonville)
Spring Mill State Park (Mitchell, Lawrence Co.)
Don't miss the pioneer village here! You can also visit the Gus Grissom Memorial or tour through the Twin Caves.
Summit Lake State Park (New Castle)
Offers a large lake, camping, baoting, fishing, bird watching, and hiking trails.
Tippecanoe River State Park (Lafayette)
Camp, canoe, hike, and fish at this park.
Turkey Run State Park (Marshall)
Beautiful scenery here including canyons, cliffs, hemlock groves, and Sugar Creek. A wonderful place to hike. Turkey Run is also home to the Lusk Home and MIll site.
Versailles State Park (Versailles)
The second largest state park in Indiana. Forests with songbirds and wildlife.
Whitewater Memorial State Park (Liberty)
Canoe, rowboat, kayak, and paddleboat rentals. Activities here also include camping, swimming, and fishing.
Yellowwood State Forest (Nashville)
Pan for gold at this state forest site (permit is free but required).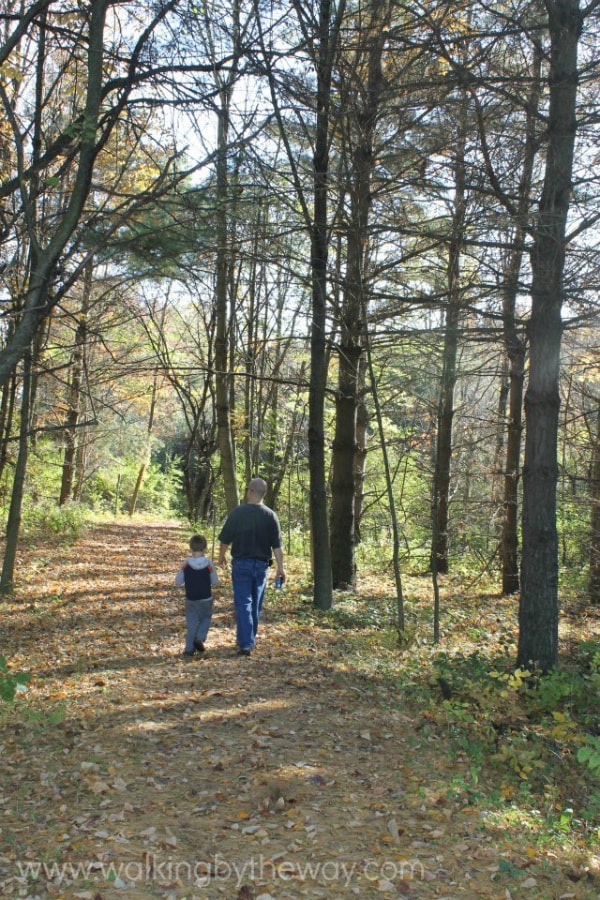 More Nature Field Trips
Asherwood (Huntertown)
Nature preserve
Bluespring Caverns Cave System (Bedford)
A park featuring a cave and underground river which offers subterranean boat tours on the Myst'ry river.
Dobbs Park Nature Center (Terra Haute)
We have a variety of native wildlife on display in the Nature Center, where you can get an up-close look at some of the animals that share our state! We also have educational displays on cool topics such as plants, wildlife, tracking, the environment, and the universe.
Douglas Center for Environmental Education (Gary)
Hike the Miller Woods Trail. Attend scheduled programs for groups presented by the national lakeshore & Lake County Solid Waste Management
Fowler Park & Wilderness Area (Terra Haute)
Fowler Park Wilderness Area, covering 300 acres, has two lakes, four ponds, and over four miles of trails.  The wilderness area accommodates fishing, boating, camping, hiking, and picnicking.
Hayes Regional Arborteum (Richmond)
Our educational activities and the experiences we offer focus on both nature and recreational programs. There are 466 acres located in Richmond, Indiana that Hayes Arboretum makes available to our members and visitors. There are unique plant, rock and fossil collections as well as miles of hiking, jogging and mountain bike trails.
Hemlock Cliffs (Bedford)
Hemlock Cliffs is a valley of special beauty in southern Indiana. A cool climate, created by the box canyon shape, sandstone rock formations, and seasonal waterfalls is responsible for the unique trees and plants that grow here.
Howell Wetlands (Evansville)
One of the largest urban wetlands in Indiana, this unique ecosystem is an appealing year-round location for education and enjoyment. The 35-acre property includes a variety of habitats, including a marsh, slough and remnant river oxbow. You're invited to explore and enjoy, using the more than 2 miles of hiking trails, crossing wooden walkways, and bridges. Part of Wesselman Woods Nature Preserve.
J. Edward Roush Lake (Huntington)
Jasper-Pulaski Fish and Wildlife Area (Medaryville)
Jasper-Pulaski Fish & Wildlife Area is dedicated to providing quality hunting and fishing opportunities while maintaining 8,142 acres of wetland, upland and woodland game habitat. The property's suitable habitat provides an ideal stopover for sandhill cranes. More than 10,000 cranes stop during (late) fall migration. A viewing area is provided.
Loblolly Marsh (Bryant)
Marengo Cave U.S. National Landmark (Marengo)
Indiana's most popular natural attraction, Marengo Cave has been giving tours since 1883. Explore the cave and mine for gemstones.
Mary Gray Bird Sanctuary (Connersville)
The sanctuary includes forests and meadows which serve as a wildlife refuge for birds and other native organisms; the sanctuary is also a natural laboratory used for research.
Merry Lea Environmental Learning Center (Albion)
We have designed programs for school aged children (kindergarten through high school). At Merry Lea, the education team is determined to facilitate experiences in the outdoor world which inspire exploration, foster a sense of wonder, and share joy with children of all ages.
Muscatatuck Wildlife Refuge (Seymour)
Potawatomi Wildlife Park (Bourbon)
​Potawatomi Wildlife Park shall be a place where the natural, historical, and cultural features of the area are conserved, protected, and restored for use and enjoyment by present and future generations.
Wesselman Woods Nature Preserve (Evansville)
Wesselman Nature Society provides environmental education and outdoor recreation experiences designed to awaken the senses and enrich the lives of area residents and visitors.
Whitewater Gorge Park (Richmond)
View Thistlethwaite Falls (migrates upstream!), a bird sanctuary, vertical cliffs, Happy Hollow, and more at this park.
Williamsport Falls (Warren County)
Indiana's highest free falling waterfall.
Woodlawn Nature Center (Elkhart)
Woodlawn Nature Center is dedicated to the preservation and conservation of native flora and fauna through hands-on education. Lots of great nature based activities for kids.
Wyandotte Caves (Leavenworth)
Looking for more Indiana Field Trip ideas?
Check out The Ultimate List of Indiana Field Trips