A huge thanks to my friend and co-op cohort, Heidi Rider, for contributing her gigantic list of Indiana field trips; she spent hours and hours compiling the trips around our great state. Another thanks to the Interest Led Homeschooling Facebook group as well as the IAHE Facebook group for sharing more great field trip ideas. Feel free to thank these people in the comments below!


Zoos, Animal Parks, & Gardens

All American Rose Garden (Richmond)
Black Pine Animal Park (Albion)
A non-profit exotic animal rescue center dedicated to life-time animal care and educating the public about responsible pet ownership.
Columbian Park Zoo (Lafayette)
The zoo is home to more than 190 animals from over 90 species.
Exotic Feline Rescue Center (Center Point)
One of the largest rescue centers in the United States for exotic felines, the EFRC features nearly 200 big cats from eight species.
Foellinger-Freimann Botanical Conservatory (Ft. Wayne)
Our three indoor gardens cover over 25,000 square feet and showcase 1,200 plants (over 500 species) and 72 different types of cacti.
Fort Wayne Zoo (Ft. Wayne)
This 1,000-animal zoo has is located on 40 acres in Fort Wayne's Franke Park
Garfield Park Conservatory & Sunken Gardens (Indianapolis)
Park includes a 4-season conservatory of global plants & 3 acres of European formal gardens.
Hayes Regional Arboretum (Richmond)
Regional arboretum in Richmond presents information about walking trails, nature center, the preserved old-growth forest, and the collections of trees, ferns, and native woody plants.
Indiana Raptor Center (Nashville)
Indiana Raptor Center is a hospital for birds of prey located in Nashville, Indiana. Offers educational programming for students.
Indianapolis Zoo & White River Gardens (Indianapolis)
This zoo experience brings the best of three worlds together; it's a zoo, an aquarium, and a botanical garden!
Mesker Park Zoo & Botanical Garden (Evansville)
One of the oldest and largest zoos in the state.
Minnetrista (Muncie)
Your garden experience at Minnetrista is always FREE! Browse our themed gardens to see examples of different techniques and plantings.
Potawatomi Zoo (South Bend)
The oldest zoo in Indiana, Potawatomi Zoo features more than 400 animals. With plenty of things to see and do, including educational classes, special events and facility rentals, the zoo has something for everyone.
Purdue University Horticulture Gardens (West Lafayette)
Quilt Gardens (Elkhart County)
Red Wolf Sanctuary & Raptor Rehab (Rising Sun)
Dedicated to the preservation and continued existence of North American wildlife.
Shoiojiri Niwa Japanese Gardens (Mishawaka)
Sunken Gardens (Huntington)
Washington Park Zoo (Michigan City)
Encompasses 15 acres on a hilly sand dune and located near the southern shore of beautiful Lake Michigan. The zoo exhibits more than 90 species originating throughout the world.
Warsaw Biblical Gardens (Warsaw)
Our one hour tour follows a meandering garden path and provides botanical information along with Scriptural references and Bible stories about our plants. Tour passes through six micro-climates which represent the main environments of which the Bible speaks – the Meadow, the Orchard, the Forest, the Desert, the Wet and Dry Brook, and the Crop area.
Wildlife in Need (Charlestown)
Wolf Creek Habitat (Brookville)
Interact with the wolves, look on from an observation deck, and listen as they sing.
Wolf Park (Battle Ground)
Group tours and a few different educational programs are offered.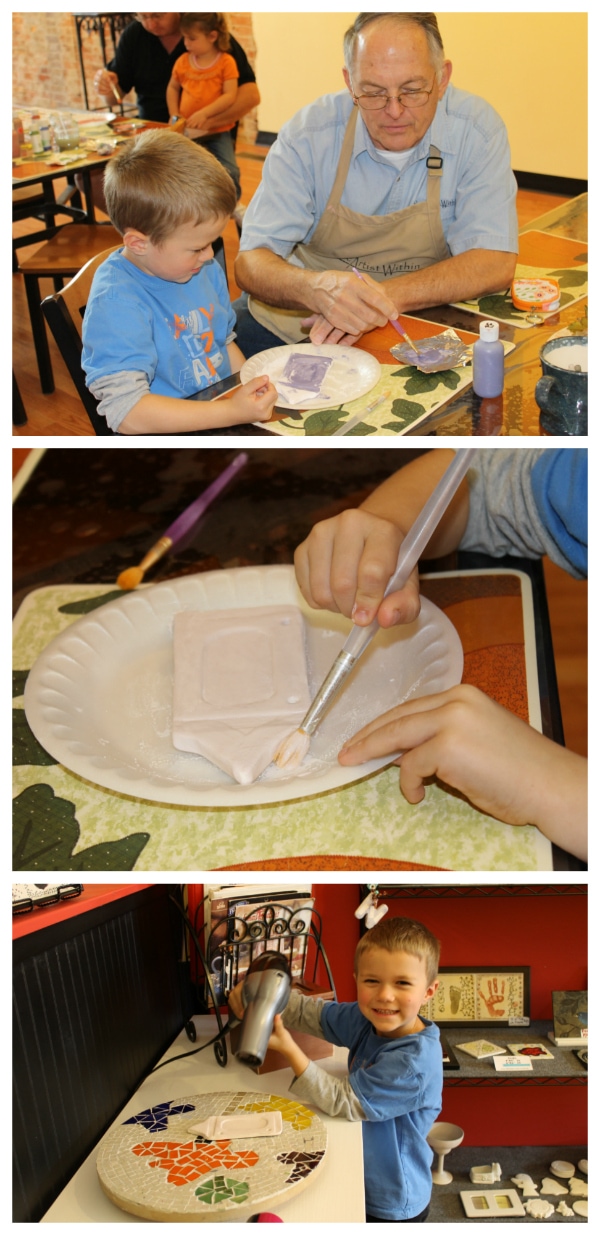 Other Fun Things to Do

Artist Within, The (Muncie)
Paint your own pottery.
Challenger Learning Center of Northwest Indiana (Hammond)
Garfield Trail (Grant County)
Visit eleven unique statues of America's favorite lasagna-loving fat cat, Garfield. Located in Marion, Indiana and surrounding Grant County cities, the fiberglass statues each measure approximately five feet in height and depict Jim Davis's Garfield in hilarious costumes or situations.
Go Ape Zip Line & Treetop Adventure at Eagle Creek Park (Indianapolis)
The adventure course is made up of numerous rope ladders, 39 crossings to include the Log Balance, Flying Carpet and Tic Tac Toe, two Tarzan swings, and five zip lines. There are five individual sections within the course, each section taking you higher into the forest canopy and finishing with a zip line more exciting than the previous one!
The course is surrounded by endless amounts of activities such as sailing and boat rentals, 22 miles of hiking trails, two nature centers, two retreat centers, a fitness course, TONS of picnic areas and shelters, a swimming beach, state nature preserves, cross-country skiing paths, waterfowl sanctuary and even a shooting range.
Holiday World (Santa Claus)
The world's first theme park! It also includes a water park.
Indiana Beach (Monticello)
Amusement park and resort located on Lake Shafer; includes a water park.
Indiana Central Canal (Indianapolis)
The Canal Walk is part of the Indiana Central Canal, which was dug in the early 1800s, in an effort to facilitate interstate commerce. Sightsee the canal by walking next to it or by renting a paddle boat.
Painting Fun Spot (Fort Wayne)
Paint and take pottery, canvas, plaster, and ceramics.
Paoli Peaks (Paoli)
Paoli Peaks is for skiers, snowboarders, snowbladers, and tubers.
Perfect North Slopes (Lawrenceburg)
Perfect North Slopes is a ski area consisting of 4 magic carpets, 2 rope tows, and 5 chairlifts.
Rawhide Ranch (Nashville)
This dude ranch will give you a taste of the Old West.
SkyZone (Fishers and Ft. Wayne)
Tropicanoe Cove (Lafayette)
Whitewater Canoe Rental (Brookville)
Offers scenic canoe trips, kayaking, tubing, rafting, and riverside camping on the Whitewater River
Whitewater Valley Railroad (Connersville)
World's Largest Ball of Paint (Alexandria)
The World's Largest Ball of Paint hangs from an industrial-size hook: a solid mass of microscopically-thin layers, painted on top of each other day after day, year after year. Go learn the story and add a layer of paint to the ball!

Looking for more Indiana Field Trip ideas?
Check out The Ultimate List of Indiana Field Trips