Homeschooling high school does not mean that your student has to stop chasing interests.
One huge benefit of homeschooling is that our kids can dive into an interest and earn high school credit at the same time.
What Subjects Can Be Interest-Led?
Anything! You can turn any interest into high school credit. Maybe your student has an interest in ecology or astronomy (science credit), or maybe your student enjoys creative writing (English credit). A passion for Ancient Egypt can become a social studies credit. And, of course, it's easy to turn other interests, hobbies, and activities into elective credit: cooking, dancing, archery, fencing, gardening, gymnastics, hiking–a jillion possibilities exist!
What Do We Have to Do to Make It Credit Worthy?
You don't have to do anything. You don't. It starts with an interest. I have a kid who would sit and design digital art all day long. I can simply give him credit for time spent on digital art, or I can be a bit more formal and take his interest and add any of the following to make a more rounded, complete course:
videos
classes
library books
research projects
textbooks
writing assignments
teaching opportunities
field trips
You don't have to have an end in sight at the beginning. I know this can be difficult in the high school years when you really want a map outlining how your student will get from point A to point B. However, if you want to give your student control over his education, you are going to have to be flexible. Don't be afraid to let your student follow his own path, and don't be afraid to ask your student for input as to what he wants the course to look like. You're a team–work together.
How Do I Keep Record? What Do I Put on the Transcript?
I typically want to know my son has completed at least 60 hours (earning 1/2 credit or 1 full credit for those of us in Indiana), so we usually log hours; however, you can "eyeball" the class if you want.
You and your student can create a name for the course for the transcript. I try to think of names that reflect the work my student has done. If you don't enjoy generating your own ideas, you can check out this list to get your brain churning. Don't worry if your student has interesting or unique electives included on his or her transcript–that's the beauty of an individualized education.
Examples of Interest-Led Learning in High School
Here are a few examples from Elijah's high school journey (so far!):
Science Fiction Literature
Last summer I noticed Elijah was reading stacks of science fiction books, and he told me he wanted his first English credit to be science fiction literature.
We started logging the books he was reading.
We found free quizzes at Book Adventure.
I assigned an essay as well as a research project.
A few field trip opportunities popped up including "Black Holes, Wormholes and the Movies" at a conservatory.
We worked together to let him explore a genre he loved while earning high school credit.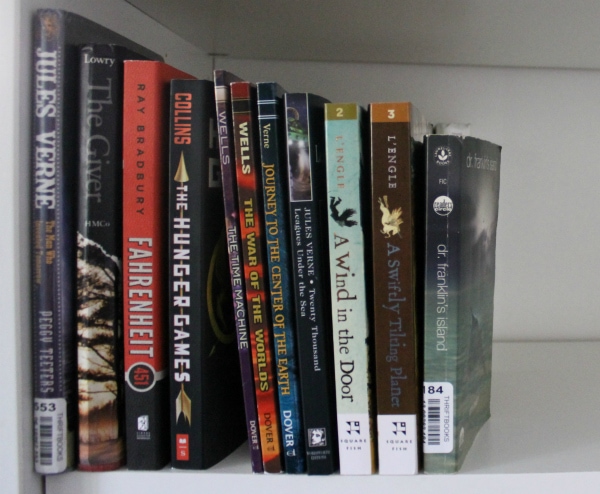 This post is sponsored by Garage Band Theory. I was compensated for the time I invested in this post All opinions are mine and truthful.
Piano I
At the end of December, Elijah came to Jason and I and asked us if we would consider piano lessons. I probably hesitated a bit, but I believe what William Wirt claims is true:
"Seize the moment of excited curiosity on any subject to solve your doubts; for if you let it pass, the desire may never return, and you may remain in ignorance."
So, even though Elijah was already taking three outside art classes, we decided to get behind his curiosity and find a piano teacher.
A local university offers student lessons for 10 weeks each semester, so we signed him up. Ten lessons plus daily practice only totaled in at about 3 hours each week. I was on the hunt for something to add to turn this interest into credit, and I found Garage Band Theory–Tools the Pros Use to Play by Ear. This massive book was exactly what Elijah needed and wanted to round out his music learning.
Elijah is still using the book and has noted that the author is clear, uses the language of music, and has an engaging writing style. He also mentioned it may take a long time to work through and digest the material which translates into plenty of hours of coursework. We're so happy to find something that has already gifted Elijah with a better music vocabulary and a better understanding of music theory.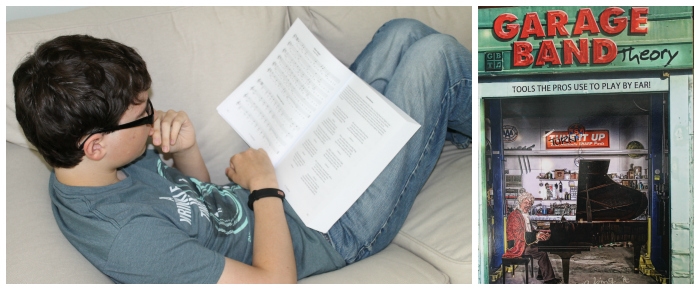 Elijah has also continued to practice (even without lessons). Garage Band Theory is helping him make the most of his practice time.
Pottery I
I went to Elijah's pottery teacher and we discussed what I should expect from Elijah as a high school pottery student. His teacher admitted that while Elijah's skills on the pottery wheel are excellent, his vocabulary (different kinds of clay, clay tools, etc.) is weak. Elijah also needed more than 2 hours of work weekly to receive full credit for pottery this year. We determined a plan.
He spends 2-4 hours weekly in the studio.
He is working through a syllabus his teacher created (especially for him!) which includes reading sections of a textbook. You can probably find older versions of textbooks at library book sales.
If you have an outside teacher, be sure to collaborate with the teacher and your student to insure your student is receiving an amazing education.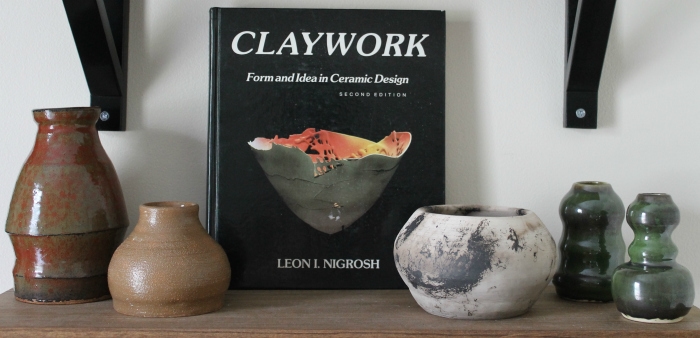 Freedom abounds in homeschool! You and your student can work together to determine how to make an interest a viable credit for his or her transcript.