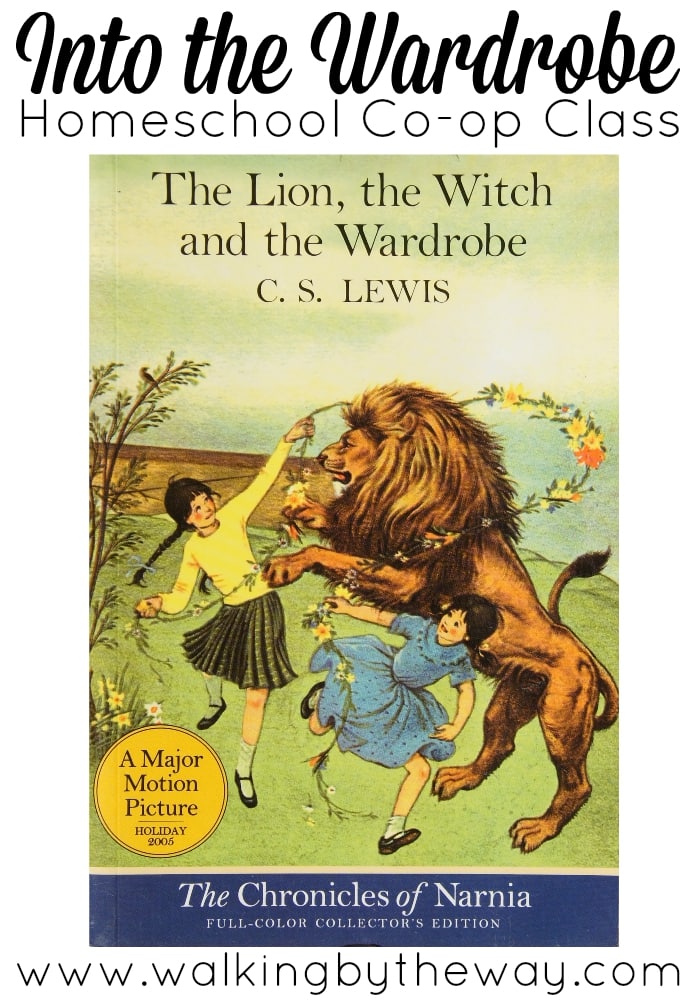 I had a small but smart group for Into the Wardrobe. We were truth seekers and critical thinkers as we read through the classic book, The Lion, the Witch, and the Wardrobe, by C. S. Lewis.
My lesson plans for this class are somewhat shaky, but here they are. They were really just notes for me, but I hope you can glean something from them. I tried to make this class interesting and thought provoking. We listened to the chapters in class; I highly recommend this version (I purchased mine used on Amazon, and we have enjoyed it a zillion times over in our homeschool!).
You'll find the syllabus below. Click on it to read through the class description, target age group, outline of classes, supplies needed, and materials fee.
We discussed the text. We looked up verses and pulled truth out of the book and The Book. We also made clay statues, tried Turkish delight, gobbled up some orange marmalade rolls, assembled lapbooks, and played a statues game.
We added a few mini-books to our lapbooks each week. Here is one student's cover. If you end up with larger lapbooks, you can bind them with
Some lapbook pieces were from Homeschool Share. You can download the others by clicking on the picture below.
Let me know if you have any questions about this class!
I have lots of Creative Homeschool Cooperative Classes compiled here on the blog.
You can also check out my Homeschool Co-op Class Ideas Pin Board.
Follow Homeschool Share's board Homeschool Co-op Class Ideas on Pinterest.