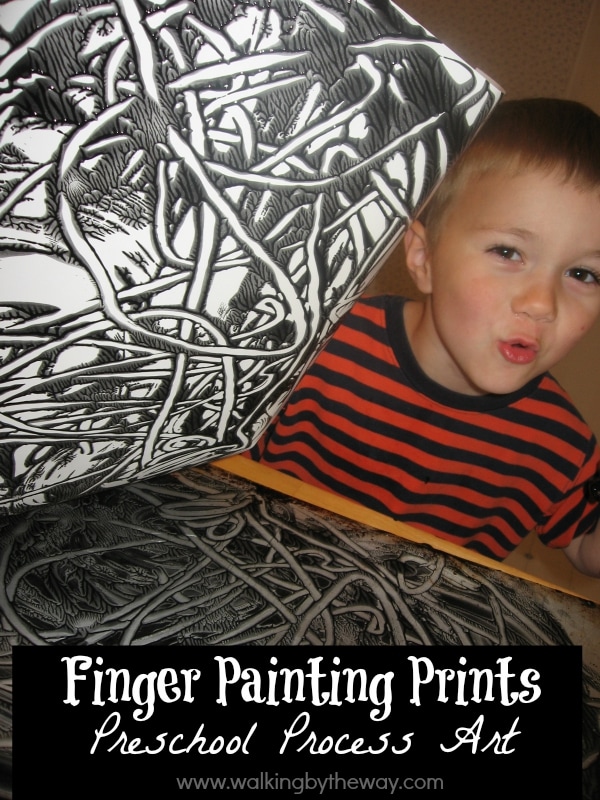 Here is a process art activity I facilitated at co-op a few weeks ago, and Simon asked to do it again at home. He's not the only one who loves this one–I do, too! I like it because it saves on paint and because you don't end up with those gooby-globby-over-heavy-never-will-dry fingerpaint masterpieces.
Supplies
This one is easy. You just glop some paint on the cookie sheet and your kiddo gets to do all kinds of wonderful spreading and smearing.
Once he has something interesting, ask him if he'd like to take a print of it.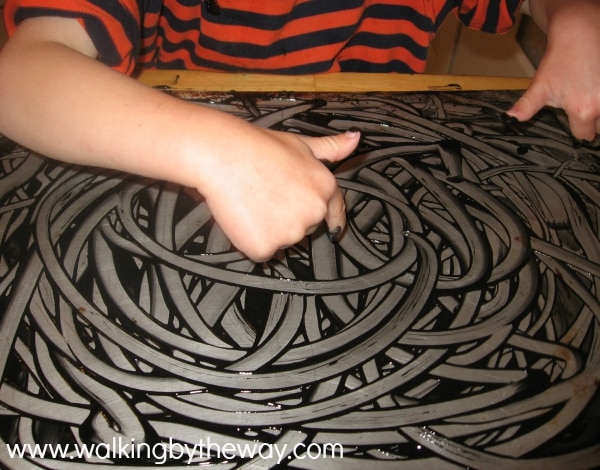 Put the paper directly over the painting and give it a few light pats.If your child wants to be the one who does this, have him wash his hands first.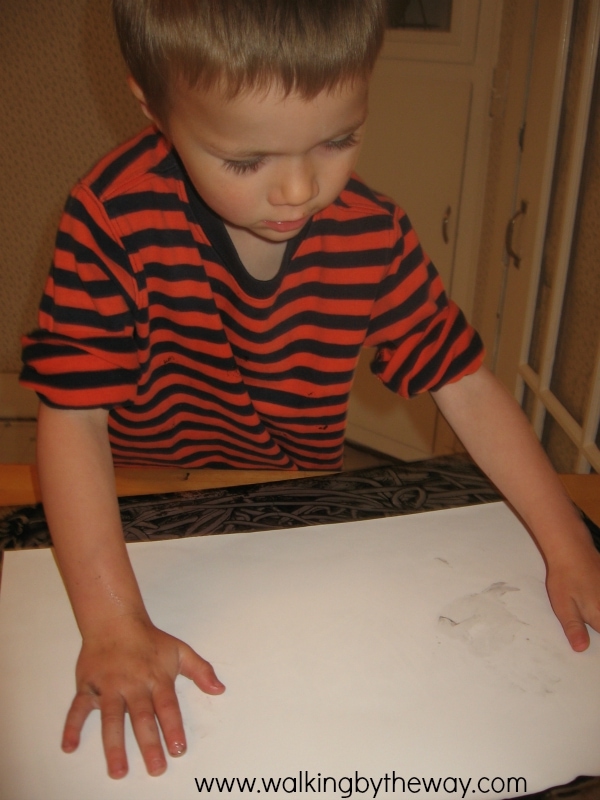 Lift the paper and OOOH! and AHHH!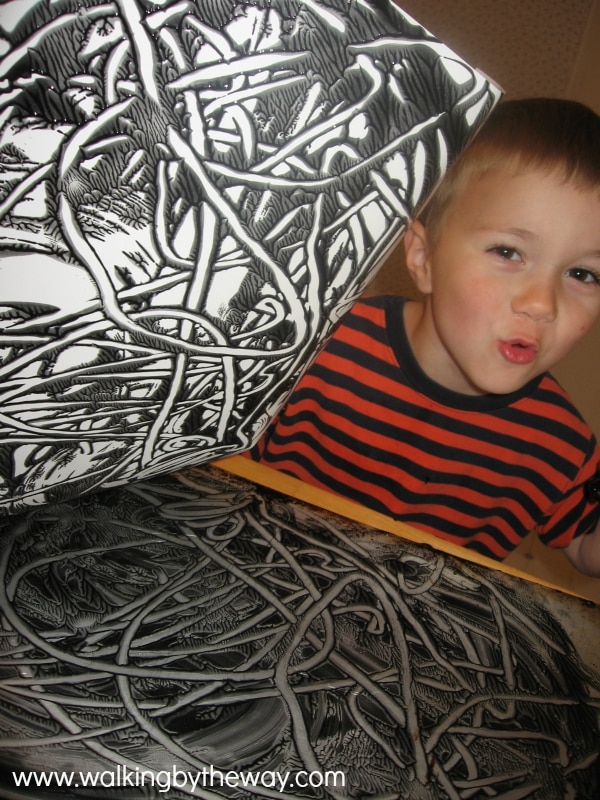 Your child can then smooth the paint out and make more designs until he's ready to make another print. You might have to add a little more paint.
This one IS about the process, but some fantastic products will be created, too!
Here is Simon's "Creature in the Sea" painting and print: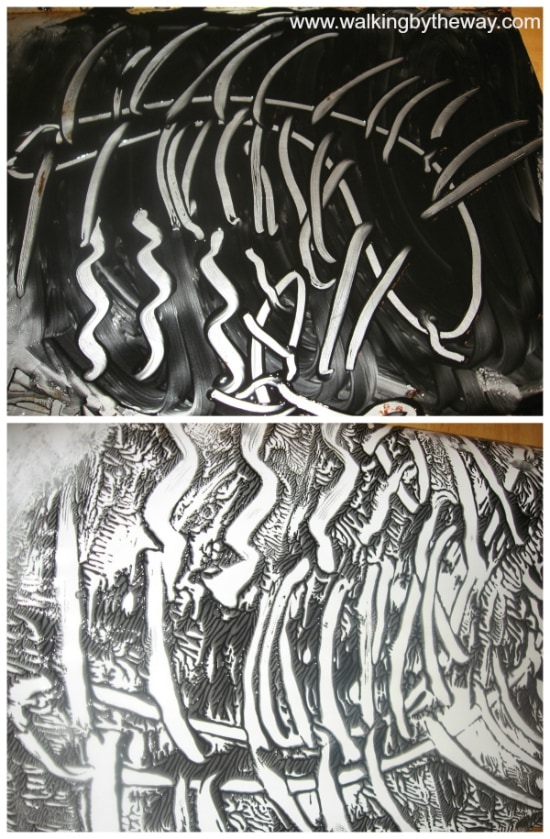 Happy Painting!
If you are looking for more Preschool Process Art, try my Pinterest Board