When art and writing collide, I am a happy girl. When I stumbled upon Show Me a Story at the library, I was thrilled. I immediately knew it was a winner, and I would some day teach a co-op class with all the amazing get-kids-writing ideas found inside the book.
This class was such a joy to teach. A little art, storytelling, activities to tempt kids to write–so much yes here. Most of the activities I used in the class were directly from the book, but a few were birthed from my own brain, so I am sharing them here. The first is the Mystery Box. Yes, you should say "mystery box" with wide eyes and a suspenseful whisper.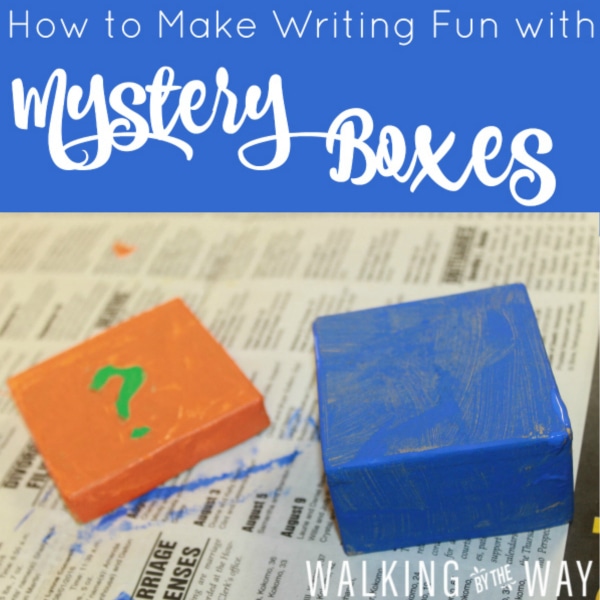 How to Make the Mystery Box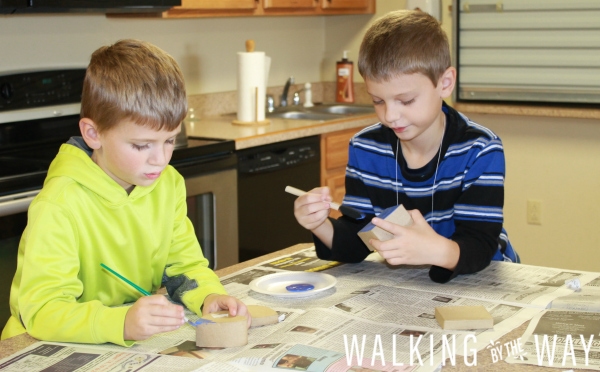 Supplies:
Small Paper Mache' Boxes (we used hearts, ovals, squares, rectangles, and whatever other shapes I found at the store) – 1 per student
Craft Paint – a variety of colors
Paint Brushes (big and fat AND skinny and tall) – 1-2 per student
Cups or bowls or plates to hold paint
Newspaper (to paint on)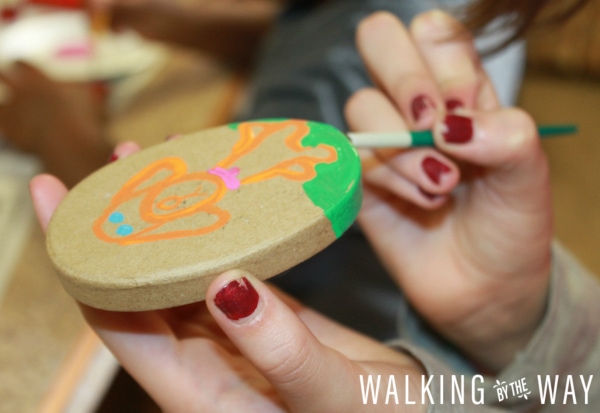 Instructions:
Ask the students to put newspaper on their workspaces. Let each student choose a paper mache box and paint colors. Explain what the different brushes are for and how to change paint colors. Paint, paint, paint! Let the boxes dry.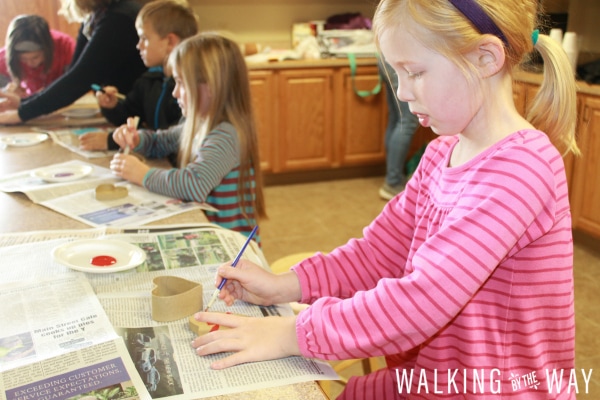 The students kept asking me what the boxes were for. What's the mystery? I kept this part a secret because I wanted them to be really excited about their boxes. I gave the instructions to the parents.
How to Use the Mystery Box
The purpose of the mystery box is to get your student excited about writing. You should hide surprise story starters in the mystery box. Here are a few ideas to get you started:
Add a small plastic animal or toy to the box.
Add a small trinket (or trinkets) such as a ring, fake gemstone, coin, buttons, etc. to the box. You could even add chocolate coins!
Add a puzzle piece to the box. Try to find one that has a recognizable object on it. You could also add a few puzzle pieces that will fit together. This turns your student into a detective!
Depending on the size of the box, consider adding some LEGO building bricks or a deconstructed LEGO minifigure. Ask your student to build something and use it for a story starter.
Choose a story starter you think your student would like and fold it up. Add it to the box. I have a few on this printable page, Mystery Box Instructions.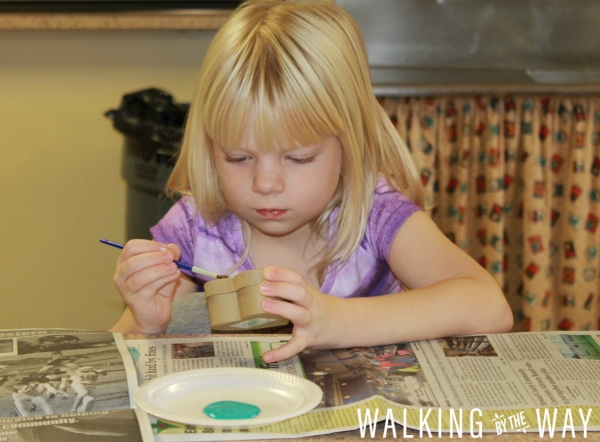 TIP: I highly recommend letting younger children (students who cannot yet type), tell you their stories while you play secretary and record it for your student. This creates much, much better stories. I used this method with both of my boys, and now (at ages 10 and 15) they still enjoy writing.
If you are looking for more ways to turn your student into a storyteller, please check out Show Me a Story by Emily Nueberger; it is a fabulous book with gobs of creative ideas.