Another fun book this week! (You've got me figured out…I only homeschool because it is a BLAST!) 🙂

Okay, so we've read Wombat Stew about a hundred bazillion times. Elijah loves it.
We got together with a friend at the beginning of the week to make WOMBAT STEW! 🙂
Ingredients:
water = cool whip colored blue
blobs of mud = chocolate pudding
feathers = pretzels
bugs, slugs, and creepy crawlies = M & Ms
flies = chocolate chips
gumnuts = toasted marshmallows
I think our stew tasted a little bit better than Dingo's! The boys gobbled it up! I wish I had a picture. They had wombat stew running down their chins.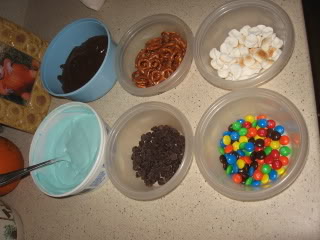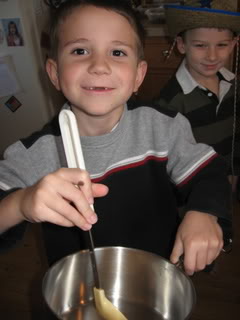 We've been singing the choruses all week!
wombat stew
wombat stew
gooey brewy
yummy chewy
wombat stew
wombat stew
wombat stew
crunchy munchy
for my lunchy
wombat stew