My Simon-boy just started writing.
A few days ago I showed him the free web interactives at ReadWriteThink, and asked him which one he would like. He has lots of ideas. Big ideas for future writing projects, but none of them included poetry. That's okay.
But I want to stretch him a bit. And I love poetry. And the poetry apps look amazing.
I suggested, "A poem?"
"I don't want to write a poem. I mean I like poems. I like it when you read poetry to me. I like my white books of poetry, but I never thought about writing a poem before."
Teaching poetry is easier when you model poetry writing, so I tried an invite: "I'll write a poem, and you can help!"
He looked up, wriggled his mouth a bit, and decided this arrangement would work.
I loaded the Diamante interactive. I chose words. He chose words. And in ten minutes we had written and published our first poem together.
Simon admitted, "I think I can write another poem."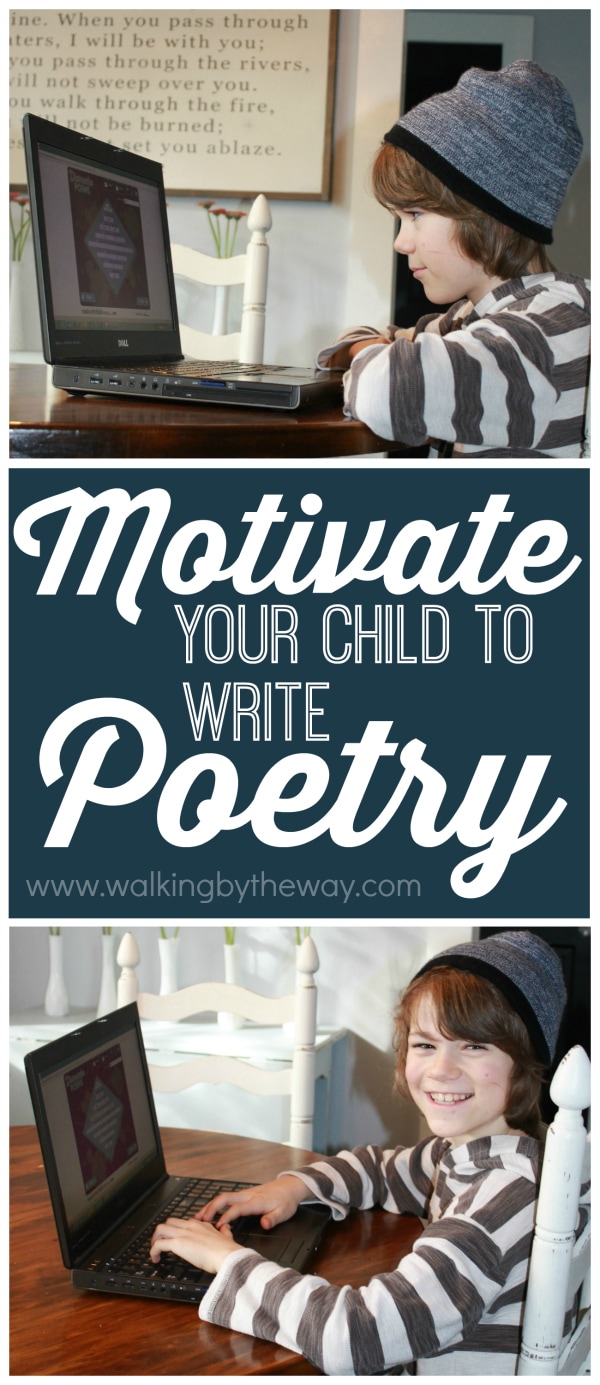 Your little (and not so little!) poets may also be inspired with the web apps at ReadWriteThink. Teaching poetry is super simple thanks to ReadWriteThink. Try these five free interactives.
The poetry interactives also come in app versions you can download for your iPad or Android.
Haiku Poem
Haiku is such a great form for beginning poets. Recommended for grades 3-12. If you don't have a desktop computer, find the Haiku app here.
Found Poem
I cannot wait to ask my older son if he wants to try this one out! Recommended for grades 3-12. Find the Word Mover app here.
Theme Poem
Play with your words! Recommended for K-5. Find the app version here.
Diamante Poem
This one is for K-12! One of my first positive poetry writing experiences was a diamante poem. Enjoy your process and product. Find the app version here.
Acrostic Poem
Another poetry writing experience for K-12; this interactive also has an app.
If you are looking for more happy homeschool writing ideas, I have Creative Writing lessons here, and an entire board of goodness on Pinterest.