Elijah painted a paper egg carton various colors. We left two without colors so that he could put whatever he wanted in those. As we went nature hunting, Elijah found items of each color to put in the appropriate spot of his egg carton. He was overjoyed! He thought this was the best thing ever, and we plan to use the carton again (and again…and again!). We learned that there aren't very many blue things in nature (we didnt' find one), and Elijah said he wished he could grab a bit of sky to put in there.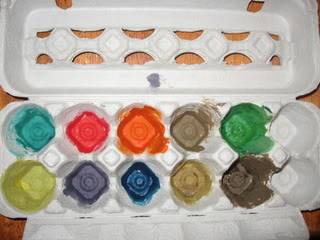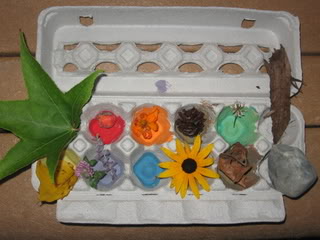 After the walk, I let him play at the park for a few…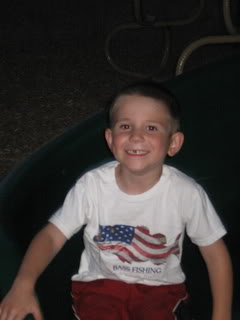 Check out that missing tooth!