Fifth grade math was a total bomb for my son. I mean total. Bomb. Sometimes I wonder if math is the bane of every homeschool mom's existence.
Things had to change for sixth grade, so I started looking for a homeschool math program that would do one thing: get the job done.
I wanted to make sure Simon was going to be prepared for pre-algebra. My goal was a no-nonsense approach that would work.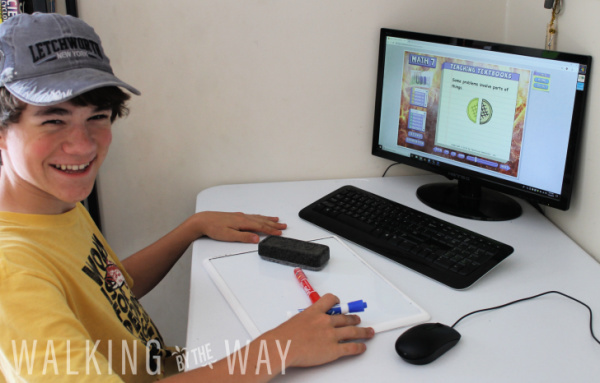 This is exactly what I found with Teaching Textbooks 3.0.
I chose to purchase Teaching Textbooks 6, and since it was working wonderfully, I chose to receive Teaching Textbooks 7 for free. I was compensated for the time I invested in this review. All opinions are mine and truthful.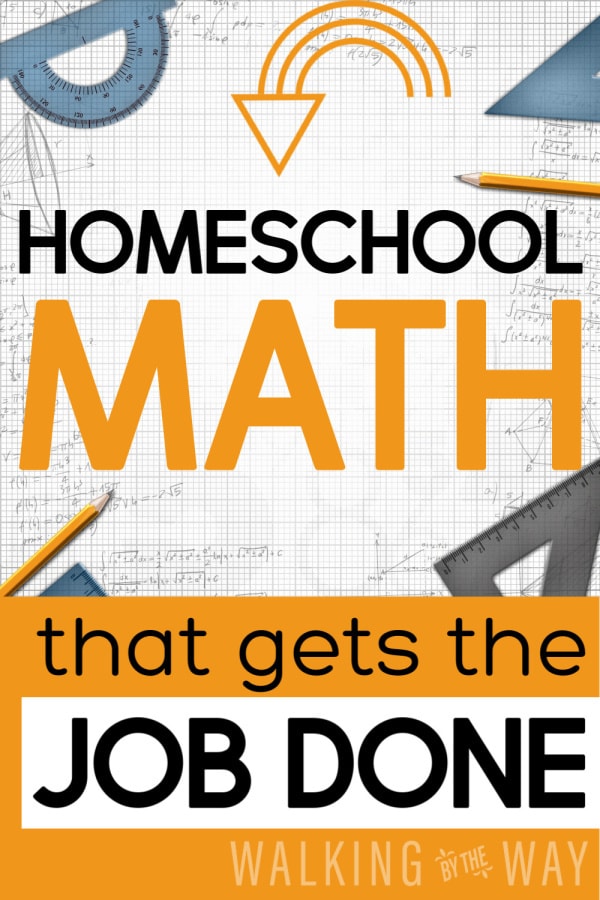 Teaching Textbooks: What I Like
Teaching Textbooks Is Online Math Made Simple
I do not have the patience to grade math papers, quizzes, or tests and log the grades. It drives me nutty!
Teaching Textbooks 3.0 solves this problem by grading each assignment or quiz AND by keeping the grades in a grade book for me. Perfect.
I also love how simple it is to use the online version. It's easy to log in and easy to navigate.
We were not frustrated with this technical part of this program.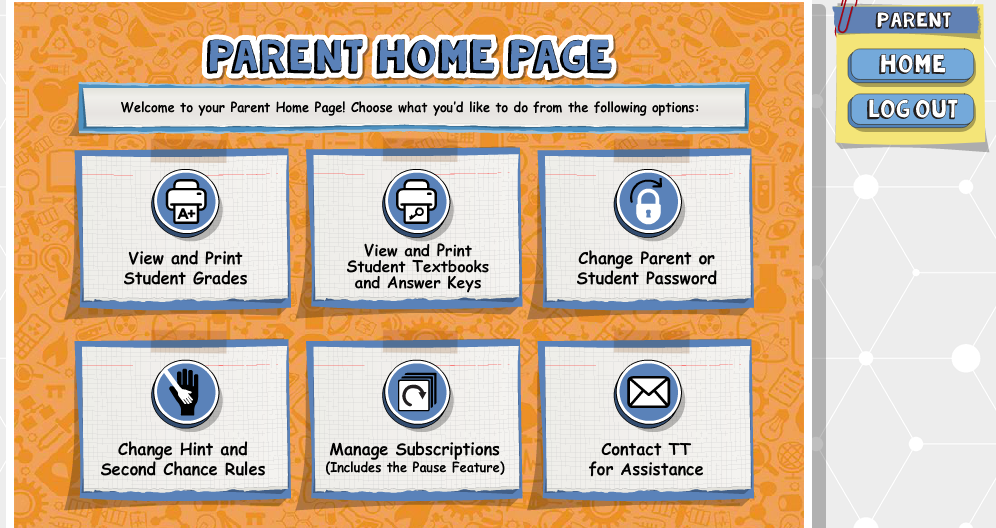 Teaching Textbooks Promotes True Understanding
Once in a while my son would have a really bad math day. The concept just wouldn't click.
If he received lower than a certain percentage, he'd want to try the lesson again.
With Teaching Textbooks 3.0, this was possible. I could log in as the teacher and reset a lesson. Fantastic. My son got a second chance to learn and understand the material. I couldn't ask for more.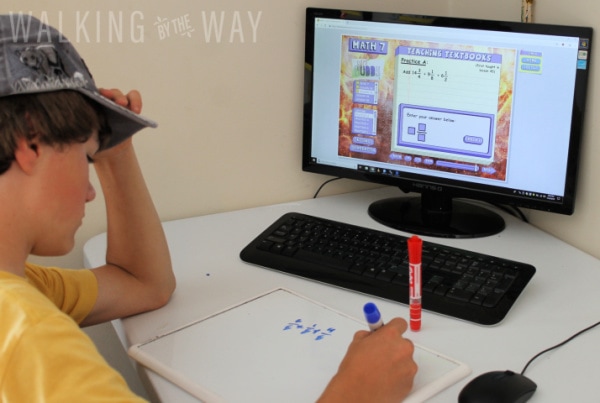 Teaching Textbooks Can Fill the Holes in Your Student's Math Education
Unfortunately, we've skipped from math program to math program with Simon. Because of this, I didn't feel like he had a solid understanding of math basics. Holes needed filled.
The scope and sequence of Teaching Textbooks 3.0 is laid out in the table of contents. The way the program is set up, I could go in (already knowing where he was weak and where he was not) and tell my son exactly which lessons I wanted him to complete and which lessons he could skip.
As a result, this saved my son time (and annoyance) while filling in the gaps in his math education. Win-win.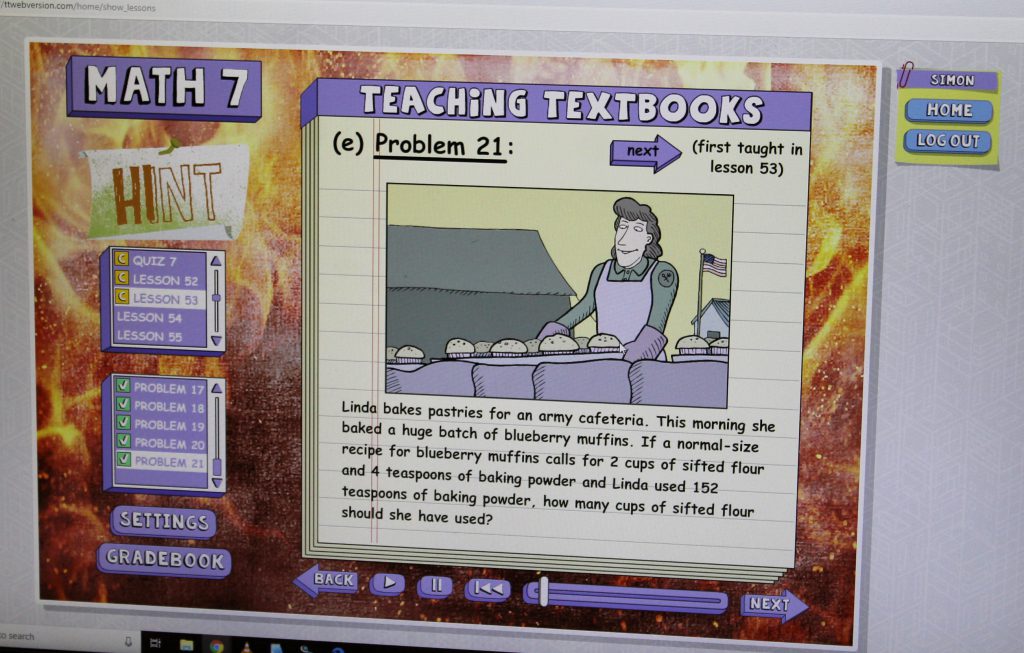 Teaching Textbooks: What My Student Likes
Teaching Textbooks Is Great for Auditory Learners
Simon is an auditory learner. We tried a visual based living math workbook in 5th grade, and it did not work.
Switching Simon over to Teaching Textbooks 3.0 meant that the lessons would be read to him.
Additionally, each lesson included detailed explanations of math concepts. Simon could listen to a lesson a second time if needed.
He responded well to the auditory component of the Teaching Textbooks 3.0 curriculum.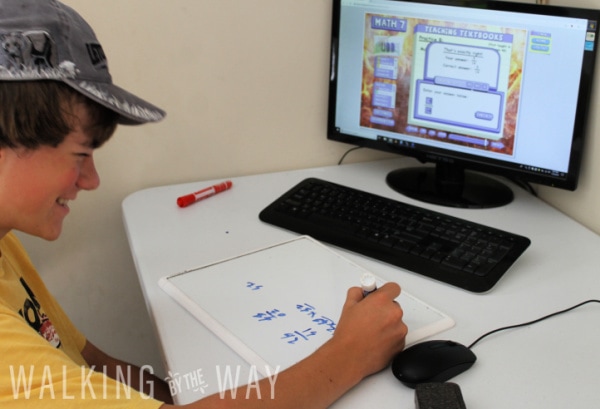 Teaching Textbooks Gives Students the Opportunity to Work at Their Own Pace
Simon came to me last year at the beginning of the year and told me he'd like to try to complete two years of math before 7th grade.
After some research, I decided the best program for him would be Teaching Textbooks 3.0. The format allowed Simon to complete two lessons each day so that he could meet his goal. The lessons had meat, but they weren't so cumbersome that he was overwhelmed.
Teaching Textbooks Free Trial
How did I know Teaching Textbooks 3.0 would work for Simon? He explored some trial lessons and gave me a big thumb's up!
Would you like to try some no-nonsense, get-the-job-done math? Now's your chance! You can try 15 FREE lessons before you buy.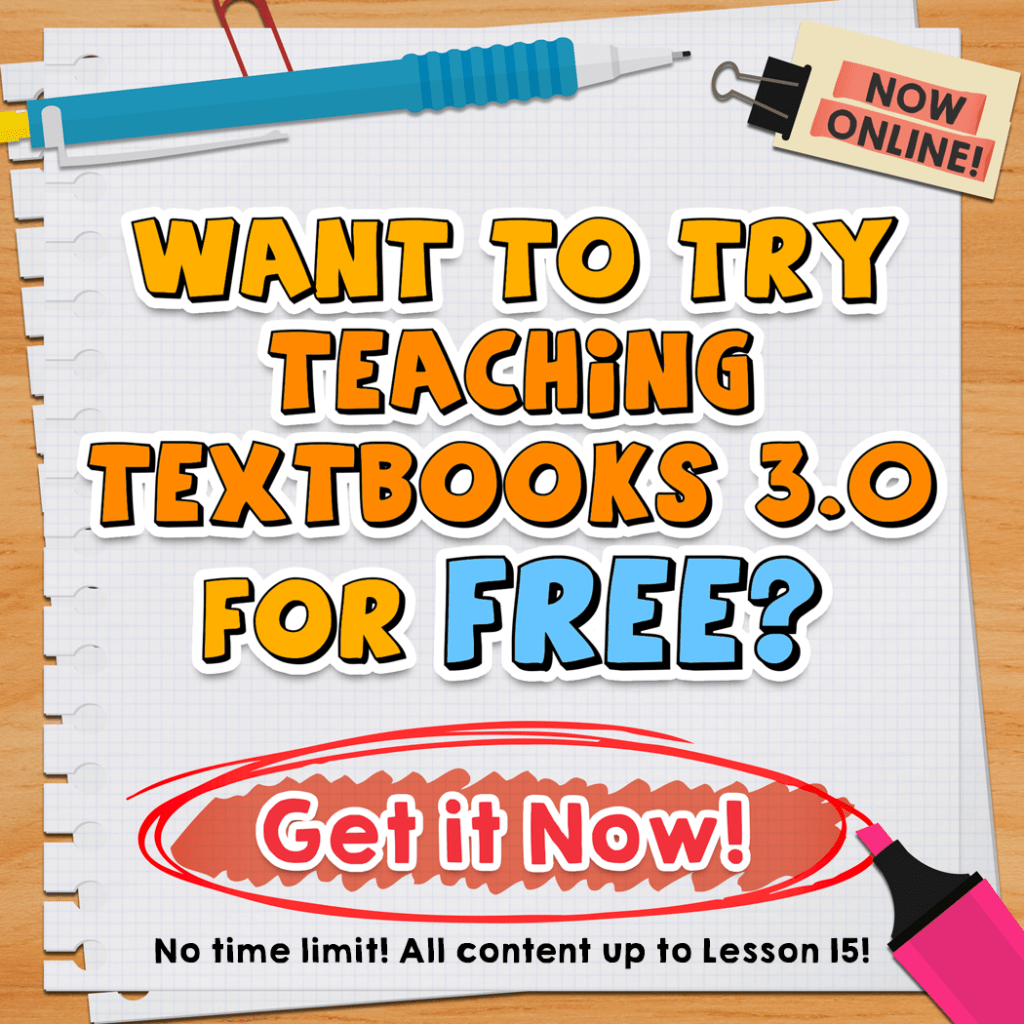 Not sure where to start your student? Give your student a placement test and then grab your free lessons to see if Teaching Textbooks 3.0 is right for your family.
More questions? Find answers here as well as a mobile friendly explanation here.