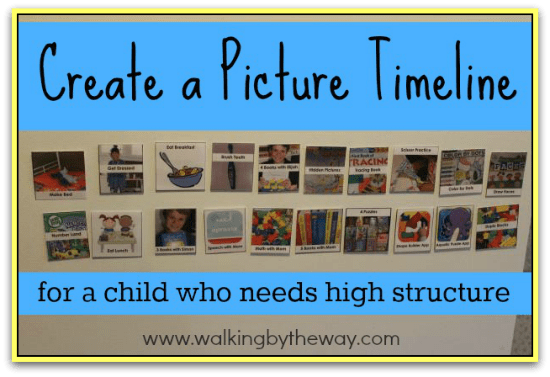 Children who have lived in institutions need high structure.
And I am very, very random. That means I am not great at structure.
But now I have a daughter who has been told her entire life what would come next, what to do next. She knew what would happen next. Every day. Our first few days home she didn't know what to do.
Couple that with my random. Terrifying.
After brainstorming and discussing some coming-home-issues with another mom who has also adopted recently, I decided to try a picture timeline.
First, I took photos of everything that I wanted on her timeline (personal hygeine, chores, meals, and activities). Then I printed them.
I laminated them with my handy-dandy laminator (that I've had for 7 years now!).
I cut them apart and added magnet to the back of each one.
Every morning, I stick the activities to the front of the refrigerator in the order that Luci needs to do them.
Hopefully, as time goes on, Luci will be able to help me structure her day. But for right now, it's something that she needs me to do for her. We've been using the timeline for over a month, and things have gone better than I anticipated.
It is good for her to be able to see her day in pictures. And it is good for me to be able to change things each day. I will say that I still do a lot of micromanaging, but it's less than it was before the timeline. I can also tell that my girl feels safer knowing what's coming next.
Feel free to ask me questions as I know I haven't covered everything in this short post. I am adding activity examples below so you can grab and snag some ideas, if you so desire.
Things Done Daily
Make Bed




Get Dressed




Eat Breakfast/Lunch




Brush Teeth




3 Books with Simon




4 Books with Elijah




5 Books with Mom




Puzzles




1 Chore




1 Learning Video
*other activities (see ideas below)


Puzzles
I have cards with various numbers on them: 1 Puzzle, 2 Puzzles, etc. She looks at the card and then gets to go to the puzzle cabinet and choose the puzzles she'd like to do.
A few puzzles have their own special card and are not kept in the puzzle cabinet.
Chores
Match Socks




Fold Towels




Help Mom Cook


Sensory & Art Activities
Play-doh




Colored Rice




Paint a Picture (this can be fingerpaint or watercolors)




Shaving Cream



Choose and Draw an Animal from I Can Draw Animals


Stickers




Coloring (she can choose any coloring book she wants)
​
Learning Activities
Color by Dots (Melissa and Doug)

Scissor Practice (we use various Kumon books)


Farm Math with Mom



Lauri Number Puzzle (not kept in the puzzle cabinet mentioned above)


Pattern Blocks




Buttons and Pipe Cleaners




Beads and Pipe Cleaners



Lacing Cards (our card has a 2 on it, so Luci will know to do 2)

Make a Book Box (blog post coming soon on this one!)
​

Look at Books




Sort and Snap Color Match (Melissa and Doug)
​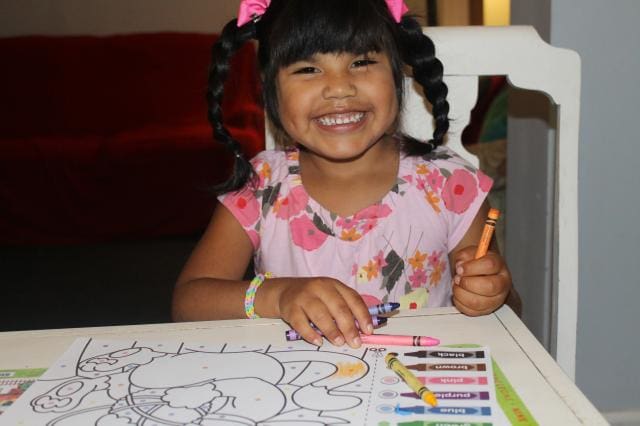 ​
Free Play Activities
Dolls




Kitchen




Kid K'nex Blocks




Duplo/LEGO




Go to the Park




Sandbox Play


Apps on iPad
Tiny Hands: What's My Pair?




Tiny Hands: Sorting 2




Tiny Hands: Sorting 3




Tiny Hands: Racoon Treehouse




Shape Builder




Candy Count




Aquatic Puzzle


Educational Video
My First Signs (Baby Einstein)
Other Random (!) Cards
Snack Time



Surprise! (I can use this one for anything! Love it!)


Dance with Mom




Speech Therapy




Physical Therapy