Do you use pictures to inspire creative writing? I do!
I taught creative writing lessons for several summers at a local enrichment program, and I used various artists such as William H. Johnson with bold, bright pictures to provide ideas for my students.
I keep an eye out for interesting artwork and pictures that would cause my students to consider and ponder.
When looking for the right pictures to provide writing prompts, I look for something unusual or something with an interesting perspective.
Mysterious Pictures to Inspire Creative Writing
One of my favorite set of pictures to use to inspire my writers is the set found in The Mysteries of Harris Burdick by Chris Van Allsburg. Every time I use this creative writing activity, it is a hit with my students.
The introduction of The Mysteries of Harris Burdick explains why this book is mysterious.
A children's book publisher was visited by a man named Harris Burdick. Burdick claimed to have written and illustrated fourteen stories and had one picture from each story with him. The book publisher was interested in publishing the stories, so Harris Burdick left the illustrations and told the publisher that he would return the next day with the stories. But he didn't return the next day. He never returned.

No one knows who Harris Burdick was; he could not be found. His disappearance was a mystery. The other mystery is the illustration. Each one has a title and a caption, but no one knows what Harris Burdick actually wrote.
Chris Van Allsburg took the illustrations and created his own reproductions. You can use the pictures to inspire creative writing.
How to Use Pictures to Inspire Creative Writing
I purchased a used copy of the book, and I used a box cutter to cut out the fourteen illustrations. I know. I know. It seems blasphemous to do this to a book. But I did say used copy.
I photocopied the titles and captions. I put the title and caption page PLUS the corresponding picture in a page protector.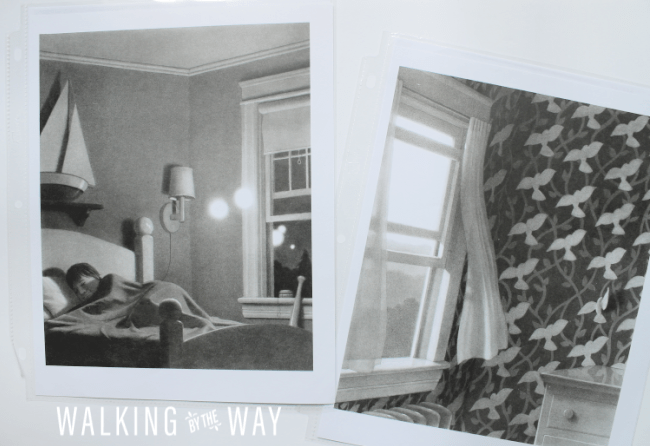 Review basic story elements: setting, character, and conflict.
Put numbers 1-14 in a hat. Let each student draw a number. If you have more than 14 students, pair them up before they choose a number. Pairs can collaborate for this creative writing activity.
Based on number, let the students choose an illustration.
Encourage students to write a short story using the picture prompt. I usually give my students a word minimum and maximum, but I will let you create your own rubric for this one since it can be used with a variety of ages and ability levels.
This excerpt is from a story composed by one of my students (based on one of the Harris Burdick illustrations):
Long ago, an old carpenter lived in a small cottage in England. All who met him described him as strange and mystical. One eerie Halloween night, he went to the Wisdom Woods and chopped down the oldest, biggest tree.

Then, right there in Wisdom Woods, he carved seven beautiful chairs out of the tree. He delivered one chair to each of his seven worst enemies. This is the story of the fifth chair—the one that ended up in France . . .

by Abby W.
The story doesn't stop there; the writer continued to craft an amazing tale. This is a student who declared to hate writing and believed she could not write anything of value.
Giving students a picture prompt is a way to inspire them. It helps them over the hurdle of writer's block.
More Pictures to Inspire Creative Writing
Many of my students respond well to this writing prompt; they succeed in writing something that shocks them, and I succeed in turning around their "I can't write" and "I hate writing" attitudes.
Because the picture prompts have been successful in my creative writing classes, I decided to put together an additional file of interesting and unusual images. They are probably best suited for older elementary students (and beyond!), but you know your students better than I do.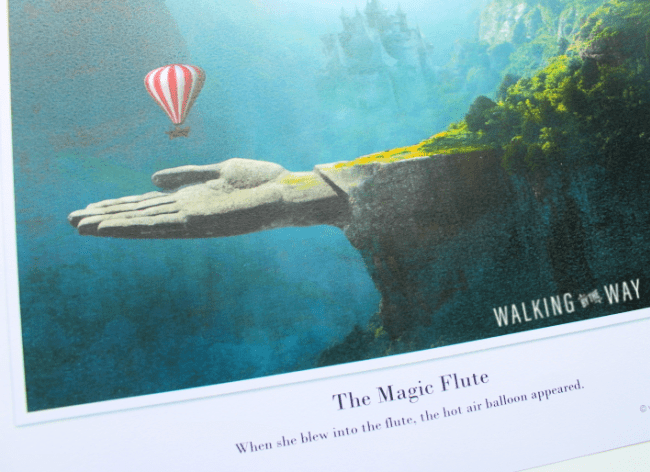 The file of pictures to inspire creative writing includes 25 images:
A road winding through an enchanted forest
A hot air balloon landing in a stone hand
A young woman on a quest
A tricycle being taken by a spaceship (or UFO)
A house being lifted by balloons
A tiger parrot
And more!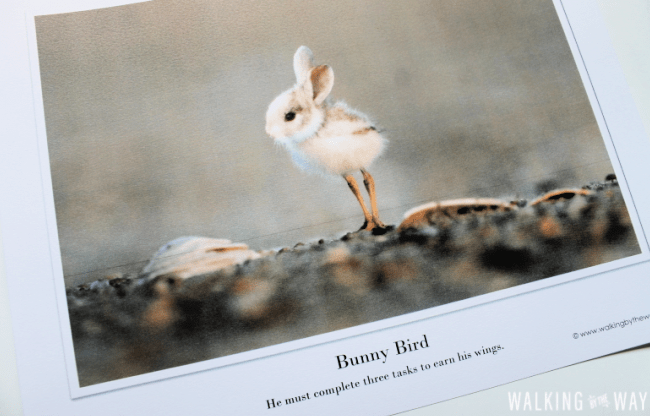 Some of the images have word prompts while a few do not (because I've found that some students prefer to use their own imagination for every part of the creative writing process).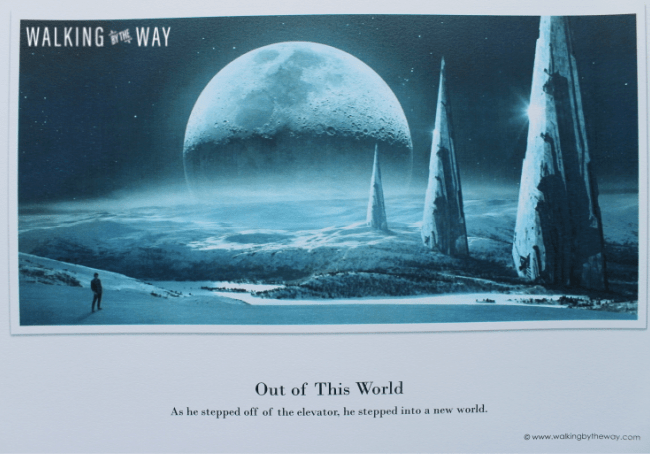 You can use these pictures in the same way that you would use the Harris Burdick illustrations.
Download the Creative Writing Pictures
Inspire your students!
Subscribe to the blog using the form below in order to receive your set of printable creative writing pictures. (Be sure to check your spam folder if you don't see it!)