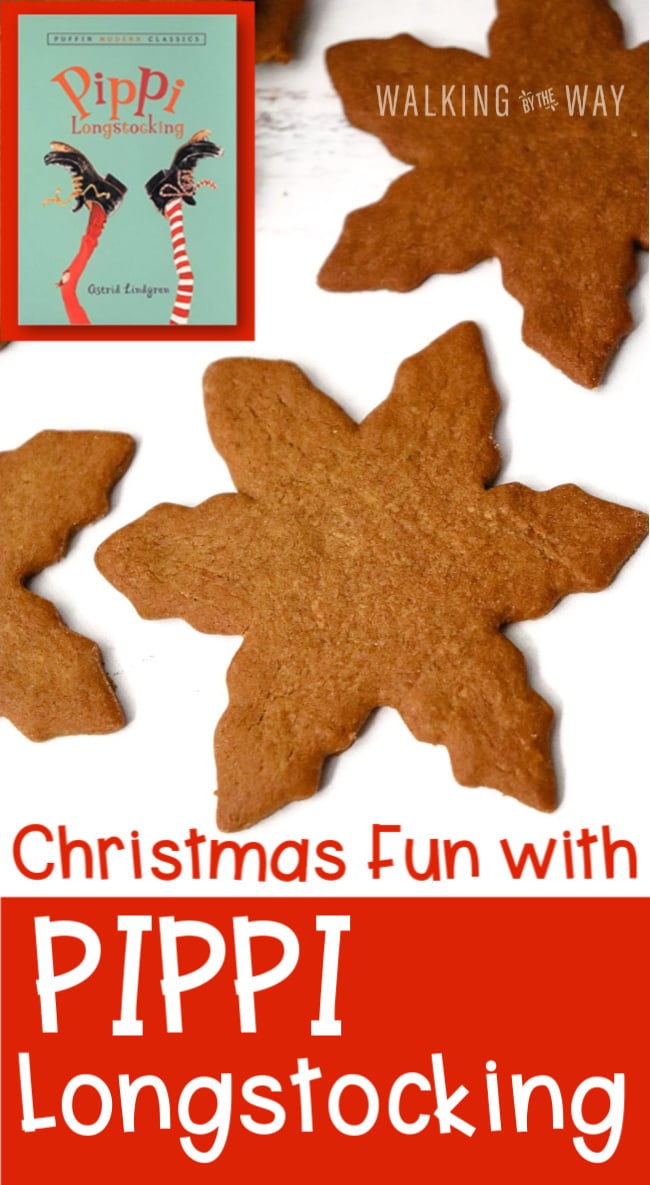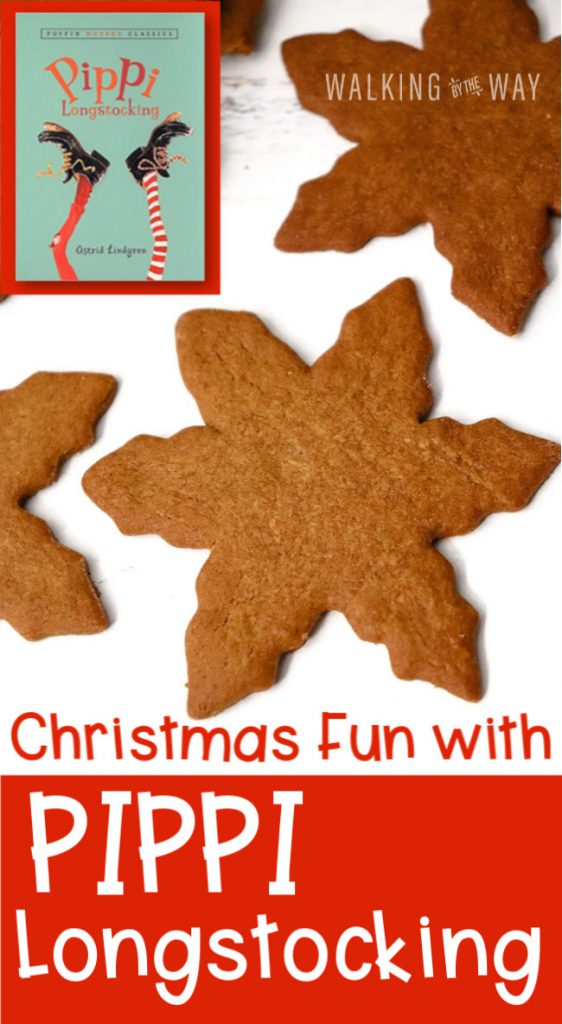 Oh, Pippi! Or should I say Oh, Pippilotta Delicatessa Windowshade Mackrelmint Efraim's Daughter Longstocking?
This girl has invaded our home and our hearts and just the mention her name brings a smile to my face.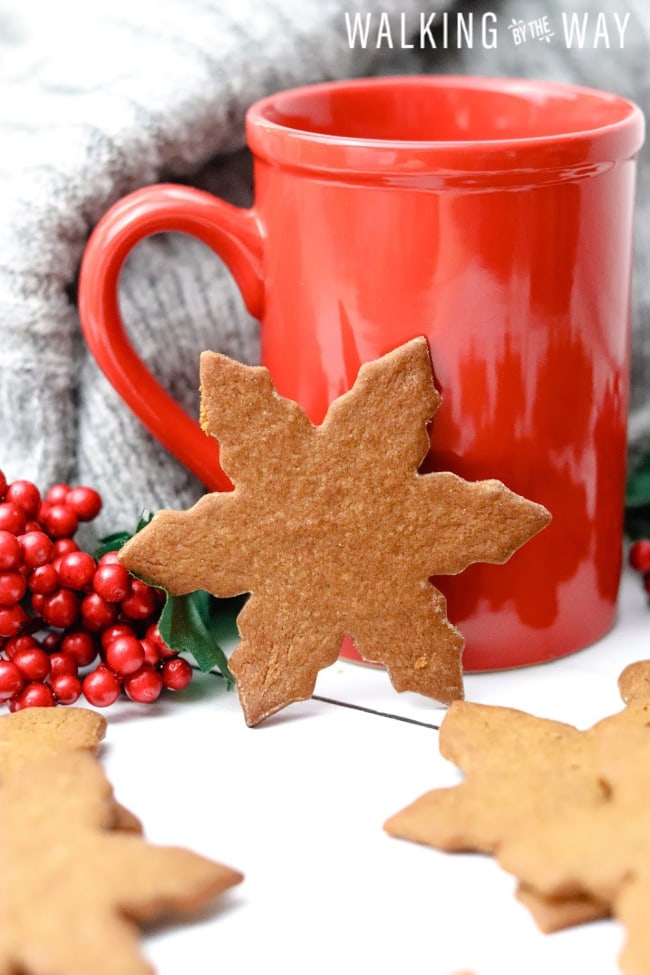 In the first book, Pippi Longstocking, our beloved main character, makes thin, spicy cookies:
"That morning Pippi was busy making pepparkakor–a kind of Swedish cookie. She had made an enormous amount of dough and rolled it out on the kitchen floor.
'Because,' said Pippi to her little monkey, 'what earthly use is a baking board when one plans to make at least five hundred cookies?'

And there she lay on the floor, cutting out cookie hearts for dear life."
A few months ago, I hosted a Pippi Longstocking book club, and found some yummy, crispy pepparkakor at our local grocery store. The kids were delighted to try this Swedish treat, and I wondered about making my own.
Since it is the season to be jolly, it's the perfect time to bake this gingersnap kind of cookie. Since Pippi Longstocking is grand any time of year, the book, pepparkakor cookies, and Christmas are a perfect trio. The story is a short read aloud, so it would be a great addition to your holiday fun.
Read the book. Make the cookies. Eat the cookies. Read more of the book. Win-win-win-win.
The dough has to chill overnight, so you can turn this into a two day activity to go along with your read aloud adventures.
Here is a recipe for you to try.
Traditional Swedish Pepparkakor
Ingredients:
• 2 cups sifted flour
• 1 1⁄2 tsp baking soda
• 1 1⁄2 tsp ginger
• 1 tsp salt
• 1 1⁄2 tsp cinnamon
• 1⁄2 cup butter, softened
• 1 cup sugar
• 1⁄2 cup molasses
• 1⁄2 cup light cream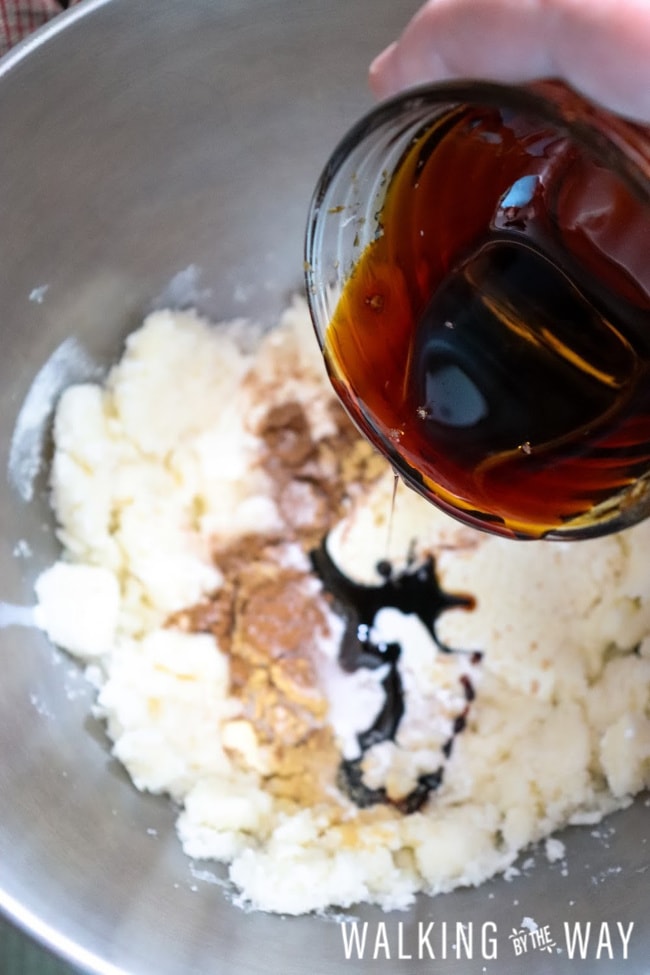 Instructions:
Cream together butter and sugar.
Mix in cream.
Add spices and molasses.
Combine flour, baking soda, salt in a bowl. Add to cookie dough mixture.
Cover dough and chill overnight.
Flour a board and roll the dough. Remember, these cookies are thin.
Use a cookie cutter dipped in flour. You can use a traditional cutter such as a six petal snowflake or flower, or you can use a heart like Pippi did.
Transfer to baking sheet and place on the top rack.
Bake at 350° for 7-10 minutes. Cookies should be crisp.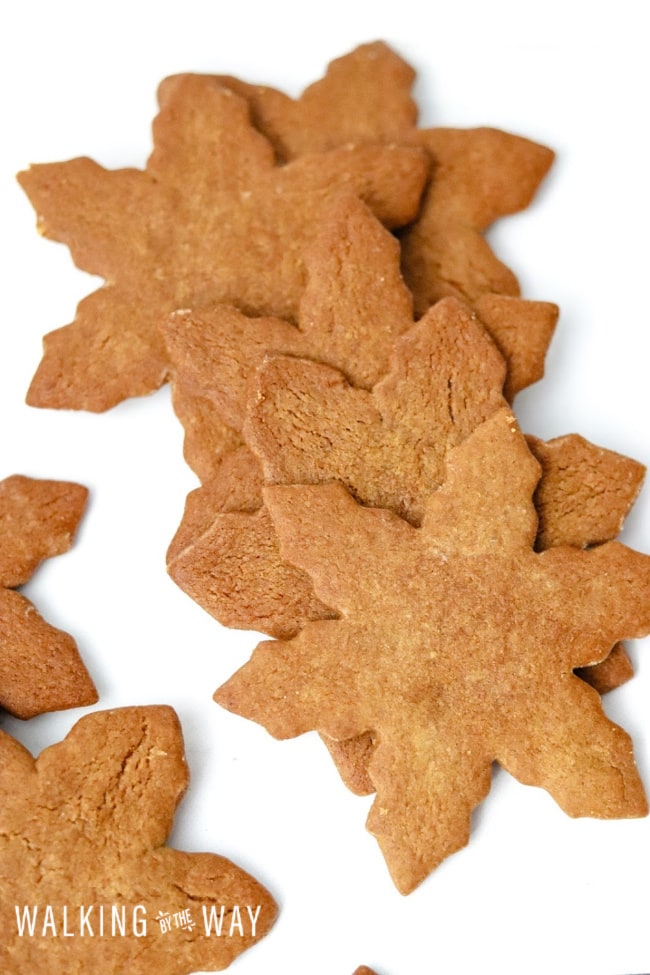 Extend the Learning
Take a bit of time and learn about Sweden.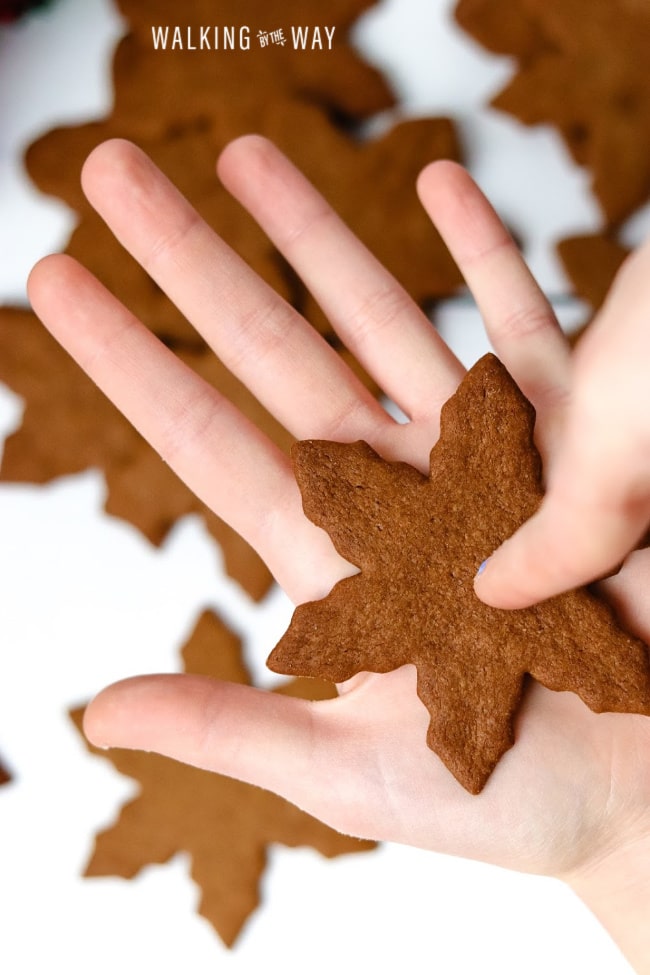 If you used a six petal cookie cutter, tell your children about the pepparkakor legend:
Place the cookie in the palm of your hand, make a wish and press in the center. Legend claims when the cookie breaks, if it breaks into three sections, the wish will come true.
Enjoy baking and wishing and making memories with your kids (and Pippi Longstocking).