I recently received an email from a preschool special needs teacher:

"I stumbled upon your pre-writing sheets today and love them! However, I teach special education for little ones and hoped( if time allows) that you could edit these to make the prewriting strokes much larger- at least double."
I thought: Wow. Nine years later and people are still using the pre-writing pages I made for Simon.
And my second thought was: Yes, yes, yes! I would love to add some pages with larger strokes.
The new set includes seven pages for your preschooler to practice writing strokes. I tried to modify them as much as possible. I included much larger strokes. Many of the pages have a smaller number of strokes on the page. I decided not to include some of the harder strokes. But if you'd like to see more pages added to this set, feel free to make a request.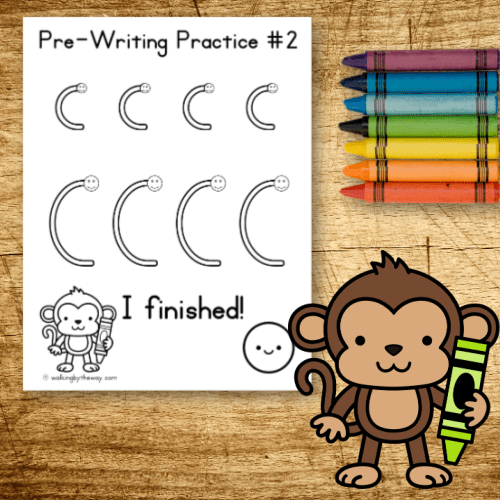 I also added an animal to each page. I hope this will boost the kid appeal (and maybe I should go back and do this to the original set).
Remember this tip: for good grip practicing, give your student a broken crayon. It causes your student to use that important pincher grip.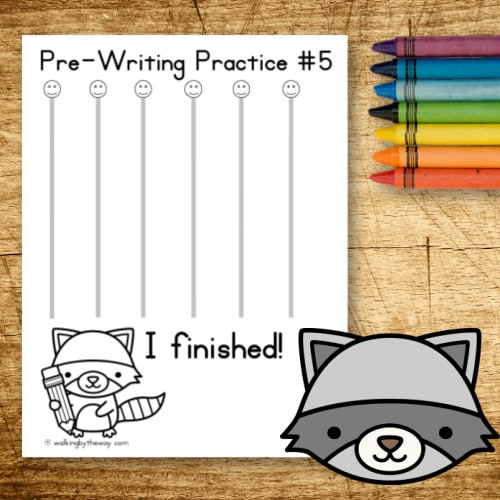 Download your FREE set of Preschool Pre-writing Practice Pages here.
Don't forget! Once your student is ready to move on from these pages, you can grab my other pre-writing practice pages.
Happy Learning!